Local pens award-winning movie script
Jessica Cabe
jcabe@postindependent.com

When Glenwood Springs resident Kim Doose was invited to Atlanta's Urban Mediamakers Film Festival as a top 10 finalist for her movie script, she was thrilled, but thought it might be a fluke. She's been writing movie scripts for 15 years and hadn't broken into the business yet.
Then her script, "Little Kingdoms," was runner-up at the Los Angeles New Wave International Film Festival. And on Oct. 18, "Little Kingdoms" won for best script at Urban Mediamakers.
"On Friday night, they announced the top three finalists, and they did it by having actors do the first scene of my movie," Doose said. "So that was a moment, to see this come alive. And then when I won on Saturday night, I had to go up and talk about my film, and I'd never done that — and I did it in a room full of filmmakers."
---
---
Doose has been working on "Little Kingdoms" for seven years, writing and re-writing, sending it out to producers and receiving hundreds of rejection letters in response. Now, she's talking with Paramount and about 10 other production companies about getting her ideas on screen.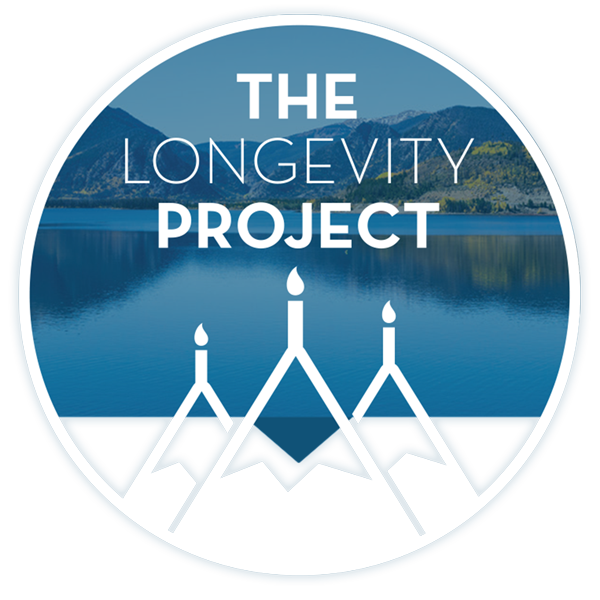 "Little Kingdoms" follows a Mexican family involved in the drug wars. Doose said she was inspired by the news, and she wanted to create a script that showed all sides to the story. She has characters from the Drug Enforcement Agency, the government and the media in an effort to paint a full picture of the issue.
---
---
"I wanted to write a story from the viewpoint of two teenagers in the drug trade in a family, and I wanted this family to have the desire to get out," Doose said. "I really wanted to explore the idea of individual responsibility. Why do we still have this problem? I wanted to show both sides. I have the family, and I have the DEA agents, I have the government, I have reporters, so everybody is contributing their experiences to this big story."
What Doose did not want was to create a bombastic action thriller. Her script explores the drug war with a quiet intensity.
"It's not a big, loud, violent movie; it's quiet and soulful and intense," Doose said. "The script is not your big Hollywood blockbuster. It's just not. It seems to organically be moving toward the indie circuit, which is fine with me, especially after I met some actors and filmmakers from that world out in Atlanta. They were brilliant, educated filmmakers who want to make a positive social change."
Doose has been writing for 26 years. She remembers the moment the trajectory of her life turned to writing: It was her junior year at Glenwood Springs High School. Doose said at the time she wasn't applying herself in classes, just coasting by and focusing her attention on "chasing boys." But then her English teacher, Eva Butler, woke her up with a simple sentence.
"She pulled me aside at the end of the year, it was the spring, the end of my junior year, and she said, 'I just want you to know that you have talent, and you're wasting it,'" Doose said. "And that's all she said. That was a turning point for me because I went home, and I started writing, and I really felt like I needed to focus on the right things and really get on track and think about life after high school."
Doose decided to home school her senior year, cutting out anything that might distract her from her new mission. When she graduated, she moved to California with $375 in her pocket and worked there as a secretary for six years before moving back to Colorado to be closer to family.
Doose worked as an op-ed columnist for the Post Independent in 1994, then as an "Our Towns" reporter in 2003. She said most of her writing had been for newspapers or books until 1999, when she started writing movie scripts.
"I just got an idea that I would be great at writing scripts because it's very visual," Doose said. "So I just started writing them. I took a class, and I wrote really bad scripts for a good eight years. I mean, they were bad. And I just kept learning, and I'd go out to L.A. and take classes. And I'd go out there to pitch my ideas. It's sort of like an "American Idol" for writers. And I'd go out there and just get pummeled. I mean, pummeled. And so I just kept at it, and I just kept writing."
Now that Doose has a script that she's proud of and that has been getting positive attention, she's focusing on marketing it to producers. Her first two waves of marketing went out in July, prompting interest from about a dozen companies, including Paramount. Doose is currently working on her third wave of marketing, which touts "Little Kingdoms" as an international film festival winner.
"You can write a great script, but unless you can get it into the right hands, it doesn't do you any good," Doose said. "And I can't just go to everybody because I don't write rom-coms, and I don't write fantasy or science fiction. I had to get to the people who do 'The Departed.' That's what I did."
Doose is still excited about the attention "Little Kingdoms" has been getting, but she said she's ready to hand it off to a producer to finish the job and get it on screen. Now, she's fleshing out ideas for her next script — "It'll be a big, ugly international issue that nobody wants to talk about; that's all I know so far" — and she's also working on a business book and a literary thriller.
With all of these projects, it's hard to believe that writing is Doose's side job. She works full time as an office coordinator at Valley View Hospital. She said she likes being around people and likes having somewhere to be every morning. And while writing, and doing it well, is hard work, it's something she doesn't think she could go without.
"If I couldn't write and read, I would just wither," she said. "It's just my passion. I love to create, and I love big ideas and bringing them down to things that people really like to see or enjoy to read. To be at this place where I'm now really having to promote my script is really different for me. But I can do it."
---
Support Local Journalism
Support Local Journalism
Readers around Glenwood Springs and Garfield County make the Post Independent's work possible. Your financial contribution supports our efforts to deliver quality, locally relevant journalism.
Now more than ever, your support is critical to help us keep our community informed about the evolving coronavirus pandemic and the impact it is having locally. Every contribution, however large or small, will make a difference.
Each donation will be used exclusively for the development and creation of increased news coverage.
---
Start a dialogue, stay on topic and be civil.
If you don't follow the rules, your comment may be deleted.
User Legend:
Moderator
Trusted User
---
Entertainment
What: Wild and Scenic Film Festival
---
---
See more