Marilee Rippy, Lorie Beattie Courier big winners at Glenwood Springs Chamber gala
2013 Glenwood Springs Chamber Resort Association Gala and Awards Banquet winners:
Citizen of the Year: Marilee Rippy
ATHENA Award: Lorie Beattie Courier
ATHENA Young Professional: Jennifer Smith
DECA Entrepreneur of the Year: Jim Nieslanik
Chamber Ambassador of the Year: Jerry Pradier
Philanthropic Business of the Year: Dalby Wendland & Co.
Bosco Tourism Business of the Year: Glenwood Adventure Co.
For more about this year's award winners, and a list of the 2013 Chamber Top Brass Award honorees, see pages 12 and 13 inside.
GLENWOOD SPRINGS, Colorado — Marilee Rippy's four guidelines to serving the community — show up, do the work, tell the truth and let go of the outcome — could just as easily be the mantra for all who were recognized at Saturday night's Glenwood Springs Chamber Resort Association Gala and Awards Banquet.
"This isn't about me," said Rippy in accepting the chamber's 2013 Citizen of the Year honors. "It's about all the people who choose to show up."
---
---
Rippy was honored for her many years of community service, from organizing events and coaching youth sports to helping create the Glenwood Springs Community Center Sound Garden, the community garden and serving on the Garfield County Public Library board, just to name a few of her endeavors.
The Citizen of the Year award, handed out at the annual gala event, was combined this year with the chamber's annual ATHENA awards, honoring the life achievements of women in the community.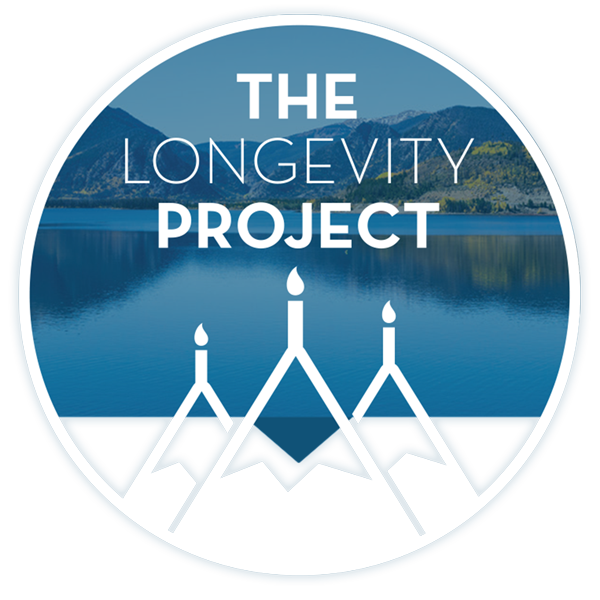 A 1920s speakeasy theme for the event, held at the Aspen Glen Clubhouse, had attendees dressed in period costume. Jennica Deely and Nick Garay co-hosted the night, dressed as Marilyn Monroe and Tony Curtis, in drag, from the movie, "Some Like it Hot."
---
---
This year's ATHENA winner, Lorie Beattie Courier, was in tears pretty much from the opening clip of a video honoring her many years as a music teacher, producer of numerous musicals and her inspiration to thousands of area youth.
It's an honor to teachers everywhere, Beattie Courier said after accepting the coveted award.
"To receive an award like this is such a credit to the profession," she said. "So often, teachers go without being recognized, and so many teachers I have known have had such an incredible impact in people's lives."
Said last year's ATHENA award winner, Dorothy Snearly, in presenting this year's award, "While instilling excellence, Beattie Courier has always balanced her expectations with a kind and loving heart.
"She has not only nurtured talent, she has inspired excellence and confidence and has been a female role model for more than three decades."
Moving tribute
Upon arriving at the chamber event, Rippy said she was moved by a bright rainbow that appeared over the Roaring Fork River following a brief shower.
As she, too, watched a video tribute to her life and times in Glenwood Springs with her husband Gregg and their family, she knew why that rainbow was special.
She remembered driving her son Stuart home from college for Christmas break when he was 22 and passing through the No Name tunnel. He remarked, in her words, "when I grow up, I want to come back here, because the people really care about each other."
"Three days later, he didn't live through the night," she said of her son's unexpected death in his sleep on Christmas day in 2002.
"I've just been so blessed to have so many people be there to help," Rippy said of her efforts "And I've been lucky to be on this great, wonderful ride in paradise. It doesn't get any better than this."
Rippy's work over the years "embodies a true community servant," said last year's co-winners of the award, Bob and Mary Noone, in presenting the award to Rippy.
"You are Ms. Glenwood Springs, you know," said Mary Noone. "You really do personify what's great about Glenwood Springs."
Said one of her nominators, "She has the amazing ability to commit, organize, work tirelessly, connect people, remain positive and function from an intelligent, rational point of view."
Business leaders honored
Also recognized at the chamber banquet was this year's ATHENA Young Professional Award winner, local immigration and citizenship lawyer Jennifer Smith.
Smith is active in Colorado and national immigration issues, emphasizing victim's rights and women's issues through her work, said Jessica Lorah in presenting the award.
The honor for Smith and her work was also timely, as Saturday was National Citizenship Day.
"This valley is a better place since she arrived nearly six years ago, and it has benefited from her motivation and drive," said one of Smith's friends in nominating her for the award.
"I am very honored, and so proud to be a part of this community," Smith said in accepting the award. "I love practicing immigration law in this valley, and am appreciative of the many great volunteers who come out when we do our community events."
The gala event also served as the chamber's annual honoring of business excellence in the community, including the 2013 Top Brass for business achievements and milestones (see page 13 for the winners).
Other individual awards handed out Saturday included the Glenwood Springs High School DECA Entrepreneur of the Year Award to longtime area rancher Jim Nieslanik; the Lifetime Chamber Member Designation to former Colorado Mountain College president Stan Jensen; and the Chamber Ambassador of the Year Award to Jerry Pradier.
Longtime Sunlight Mountain Resort general manager and partner Tom Jankovsky was also given special recognition for his recent induction into the Colorado Ski Hall of Fame.
---
Support Local Journalism
Support Local Journalism
Readers around Glenwood Springs and Garfield County make the Post Independent's work possible. Your financial contribution supports our efforts to deliver quality, locally relevant journalism.
Now more than ever, your support is critical to help us keep our community informed about the evolving coronavirus pandemic and the impact it is having locally. Every contribution, however large or small, will make a difference.
Each donation will be used exclusively for the development and creation of increased news coverage.
---
Start a dialogue, stay on topic and be civil.
If you don't follow the rules, your comment may be deleted.
User Legend:
Moderator
Trusted User
---
Entertainment
What: Wild and Scenic Film Festival
---
---
See more