Motherhood brings the unexpected
Last night I dreamt I was at a fabulous party in Glenwood Springs wearing a cute party dress with a tiny waistline. The house was light and airy with tall ceilings, and the party guests looked as if they just walked out of those colorful Target commercials.
The clothes really are something there.
Then, I abruptly woke up. The bottles of mineral oil and Metamucil and individually wrapped prunes near my bedside reminded me that it might be some time before I attend such an affair. These days, parties are the last thing on my mind. I'm more interested in how many milliliters of milk my body can extract in a 24-hour time span. And staying regular.
---
---
This is the stuff I didn't really get nine months ago.
Now I laugh at my naive self who once thought motherhood was so much easier than it realistically is. My brain is mush — I honestly just had to Google how to spell naive. The hormones have taken my once-grammatically attuned brain hostage without much indication whether it will ever be returned to its previous high school Spell Bowl-worthy condition.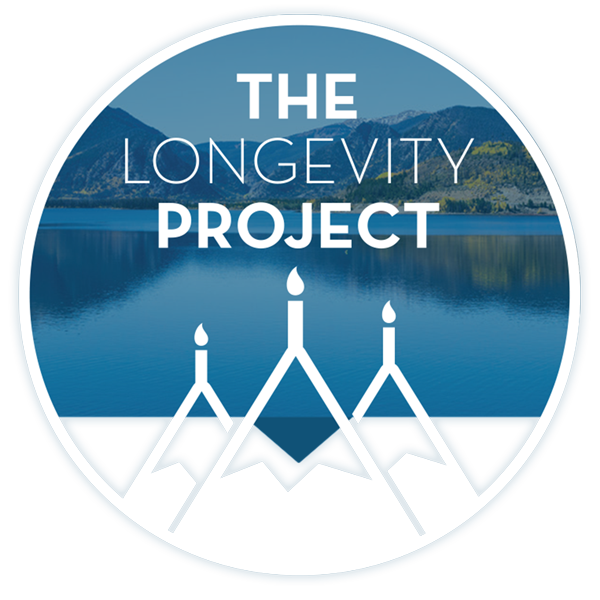 Participate in The Longevity Project
The Longevity Project is an annual campaign to help educate readers about what it takes to live a long, fulfilling life in our valley. This year Kevin shares his story of hope and celebration of life with his presentation Cracked, Not Broken as we explore the critical and relevant topic of mental health.
---
---
Spellcheck also just reminded me that attune is spelled with two Ts.
I seriously think I imagined motherhood to be like that photo supermodel Gisele Bündchen posted on Instagram a couple of years back. The one where she's looking gorgeous in a white robe, nursing her then-1-year-old daughter in her make-up chair while three stylists prep her for a glamorous photo shoot. Somehow I can't imagine she has that lingering scent of night sweat/breast milk I can't seem to shake.
Or a stained nursing bra just moist enough to be uncomfortable under her Target maternity shirt.
I suppose I've always been a hands-on learner anyway, and the type to just wing it in most situations. So in my pregnancy, I purposely avoided reading too much information on the Internet that might scare me off about what was to be expected once baby arrived. I was too afraid to read all those mommy blogs about what people don't tell you about pregnancy. And since Will came early, I didn't make it too far into "What to Expect When You're Expecting."
Oh, the humanity.
There's a saying that ignorance is bliss. That's true in my case when it comes to becoming a first-time mom. I once cringed when I heard the word mucus plug, and I couldn't really fathom the unbridled pain of labor and delivery. Now those fears seem like a distant memory, even though I've only been a mother now for seven weeks. There's a myth — but I think it has an element of truth — mothers are biologically programmed to forget the pain of childbirth so as to continue the cycle of life for our species' survival. That's why babies are so darn cute.
They can clear our memory boards with one tiny coo.
I know as a mom, all it takes is a quick smile from Will, and any of the pain I've recently endured diminishes from my brain like knowing how to spell or form simple sentences. I can't even count how many times I've started a thought and not finished it. I honestly didn't anticipate certain parts of my body hurting as much as they have, too. No one really wants to talk about the ugly pregnancy stuff, and I've also had some challenges not everyone experiences.
All I can say is thank goodness for sympathetic surgeons and blood transfusions.
What I've gained in my new role as a mother surpasses any prior experiences I've had in my life. That's saying a lot considering I've flown in a World War II-era B-17 bomber, seen the Grand Canyon and interviewed Paula Poundstone.
She was very sweet and funny.
It seems crazy to say, but I almost don't remember life before Will arrived. I know I had big aspirations to do more Carol Burnett-style comedy. I also hoped to get into acting. And I'm pretty sure I enjoyed putting on pretty dresses and going to parties.
Now I just want to help my five-pound-three-ounce baby born early come home.
Thankfully, he's well on his way. He is now tube-free in the neonatal intensive care unit, a big milestone for a 37-weeker. We just need another week or two of maturity so he's closer to 40 weeks and his heart rate doesn't slow, common in preemies. Every day is a success story for Will, and he has taught me that strength can come in the smallest of miracles. Especially when I least expect it. He's the reason I could smile when he smiled during my own recovery from surgery. Or feel like I can change the world with every drop of breast milk I pump while being as beautiful as Gisele.
And why I can hardly remember life before I heard his first cry.
April E. Clark doesn't know what she would do without the mothers in her life. You know who you are. She can be reached at aprilelizabethclark@gmail.com.
---
Support Local Journalism
Support Local Journalism
Readers around Glenwood Springs and Garfield County make the Post Independent's work possible. Your financial contribution supports our efforts to deliver quality, locally relevant journalism.
Now more than ever, your support is critical to help us keep our community informed about the evolving coronavirus pandemic and the impact it is having locally. Every contribution, however large or small, will make a difference.
Each donation will be used exclusively for the development and creation of increased news coverage.
---
Start a dialogue, stay on topic and be civil.
If you don't follow the rules, your comment may be deleted.
User Legend:
Moderator
Trusted User
---
Entertainment
What: Wild and Scenic Film Festival
---
---
See more