BLM proposes to cancel most Thompson Divide leases
PUBLIC MEETINGS:
• Dec. 14, Glenwood Springs Community Center, 100 Wulfson Road.
• Dec. 15, De Beque Elementary School, 730 Minter Ave., De Beque.
• Dec. 16, Roaring Fork High School, 2270 Highway 133, Carbondale.
All meetings will take place from 4-7 p.m.
FULL DOCUMENT
Read the complete draft EIS.
Eighteen oil and gas leases in the Thompson Divide would be canceled and another seven reduced in size under the Bureau of Land Management's preferred option in a much-anticipated draft environmental analysis of 65 existing leases on the White River National Forest.
The BLM's draft Environmental Impact Statement released Wednesday will be open for public comment beginning Friday and continuing until Jan. 8. Activists working to preserve the Thompson Divide were gratified; natural gas interests cried foul.
"The outcome of this faux process has always been predetermined," said David Ludlam, executive director for the West Slope Colorado Oil and Gas Association.
---
---
The BLM document presents five alternatives, ranging from no changes to the 65 existing, mostly undeveloped leases, to canceling them entirely.
The leases were issued in 2004 under a then-decade-old forest management plan and EIS that environmental groups, local governments and citizens have maintained was deficient and in violation of the National Environmental Policy Act (NEPA).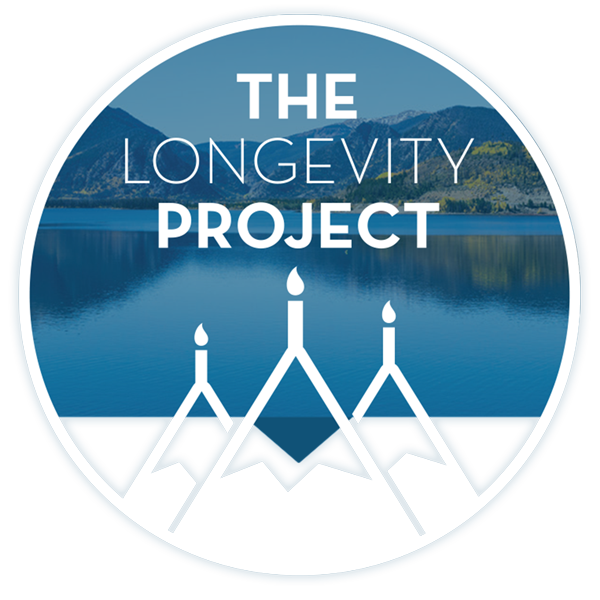 Participate in The Longevity Project
The Longevity Project is an annual campaign to help educate readers about what it takes to live a long, fulfilling life in our valley. This year Kevin shares his story of hope and celebration of life with his presentation Cracked, Not Broken as we explore the critical and relevant topic of mental health.
---
---
The Interior Board of Land Appeals ultimately agreed, and directed the BLM to conduct its own analysis since it did not do so at the time the leases were issued. The leases stretch across a large swath of the White River National Forest from western Pitkin County to just outside of De Beque.
But much of the focus has been on leases that exist within the roughly 220,000-acre Thompson Divide region south of Glenwood Springs toward McClure Pass.
The BLM proposes to cancel 18 of those leases altogether, and reduce the acreage for seven other leases in that area held by SG Interests and Ursa Resources.
The other 40 leases, located west of the Thompson Divide in an area that already has substantial oil and gas development, would remain valid under the plan.
The BLM's proposed action follows a final decision earlier this year by Forest Supervisor Scott Fitzwilliams to close the Thompson Divide area to leasing for the next 20 years, while allowing leasing to occur elsewhere on the forest within the energy-rich Piceance Basin.
The proposal stands as a victory for the Carbondale-based Thompson Divide Coalition, which for years has unsuccessfully tried to acquire leases from the energy companies in an effort to prevent drilling in the divide region.
"We applaud the BLM for proposing a middle-ground approach that protects the Thompson Divide while upholding more prospective leases in the center of the Piceance Basin," Zane Kessler, executive director of the Thompson Divide Coalition, said in a news release.
"In the months to come, we will continue to encourage the BLM to stand up for our local economies and the for the men and women who rely on these lands for their livelihoods," he said.
'CENTERPIECE OF THE VALLEY'
Kessler noted that the Forest Service, in its leasing management decision, referred to the Thompson Divide's "singularity as a special place," as well as the enormous public and local government support for protecting the area.
"This area is the centerpiece of our valley and it deserves to be protected," Carbondale Mayor Stacey Bernot said in the coalition release. "The Thompson Divide provides tremendous economic benefits for our rural communities."
Ludlam, with the West Slope Colorado Oil and Gas Association, said canceling leases is a dangerous precedent and violates the lease holders' contractual rights.
He said the BLM proposal was "shocking" but "not surprising" in light of the recent Forest Service management decision.
"The outcome of this faux process has always been predetermined," Ludlam said in an emailed statement. "The Constitution protects property rights and contracts, including leases, from populist popularity contests, and that's what makes our country great.
"In most nations, contracts and leases have no meaning, let alone protections under the law," he said.
However, Kessler said there is precedent for canceling leases that were deemed to be issued in violation of NEPA, including several leases that were canceled in the Thompson Divide area in 2009 and 2010.
"Nobody screamed when those leases were canceled," Kessler said. "If a lease is improperly issued, it should be canceled."
Companies were to be reimbursed any acquisition and rental fees for any leases that are canceled by the BLM under the proposal.
Many of the leases in question had been set to expire in recent years before the agency decided in 2014 to review them in order to address deficiencies in the original analysis that were identified by the Interior Board of Land Appeals in 2007.
Another Carbondale-based group that has been active on Thompson Divide issues, the Wilderness Workshop, called the proposed action "a significant first step," but maintained that any of the 65 leases that were issued illegally should be canceled.
"We are pleased to see the BLM propose cancelation of leases in the Thompson Divide and protection of roadless lands," Wilderness Workshop Staff Attorney Peter Hart said.
"These leases were issued without any environmental review, without adequate public process, without necessary protections for wildlife and with no explicit protections for roadless areas," he said. "There isn't any way to resolve all of the problems with these leases short of cancelling them and starting over."
BENNET PRESSES LEGISLATION
Mike Freeman of Earthjustice, which works closely with the Wilderness Workshop, agreed.
"Many of these leases should have expired already, but have been kept on life support during this process," Freeman said.
U.S. Sen. Michael Bennet, D-Colo., also commented on the BLM proposal, saying it "underscores the need to pass a balanced bill to give energy companies and communities certainty, while providing the common-sense safeguards that Colorado counties and towns have been requesting for years."
Bennet has proposed legislation that would allow existing leases in the Thompson Divide to expire while withdrawing the area from consideration for future leasing in perpetuity, beyond the period outlined in the Forest Service plan.
"Many counties have put forth and endorsed thoughtful proposals that strike the necessary balance between conservation and oil and gas development," Bennet said. "Rather than waiting for a regulatory outcome that will likely lead to protracted litigation, we should look toward these local proposals as a path forward."
Bennet and others, including the Garfield County commissioners, have related the Thompson Divide issue to the debate over leasing on the Roan Plateau west of Rifle. There, the BLM, conservation groups and energy companies reached a settlement where leases in the more pristine areas on top of the plateau were withdrawn, while leases that can be accessed from the base would continue.
That settlement was embodied in an amended BLM analysis and draft decision regarding the Roan Plateau leases that was released by the agency on Tuesday.
"As we learned after more than a decade of debate over leasing on the Roan Plateau, it's possible and preferable to find a compromise solution supported by all the parties involved," Bennet said in the release.
In addition to the BLM review, SG Interests and Ursa have proposed trading leases in the Thompson Divide area, including some of those proposed to be canceled, for new ones elsewhere in western Colorado. If the BLM proposal goes through, it remains to be seen if the energy companies' proposed lease exchange would still be on the table.
---
Support Local Journalism
Support Local Journalism
Readers around Glenwood Springs and Garfield County make the Post Independent's work possible. Your financial contribution supports our efforts to deliver quality, locally relevant journalism.
Now more than ever, your support is critical to help us keep our community informed about the evolving coronavirus pandemic and the impact it is having locally. Every contribution, however large or small, will make a difference.
Each donation will be used exclusively for the development and creation of increased news coverage.
---
Start a dialogue, stay on topic and be civil.
If you don't follow the rules, your comment may be deleted.
User Legend:
Moderator
Trusted User
---