A Quiet Fortune column: Get ready for what's coming
Terrie Drake
A Quiet Fortune

It has finally happened: I can't write this column about financial planning without talking about the things that are upsetting me daily. I can't even think past this week because we don't know what might happen in the world next week.
North Korea, China, school violence, gun control, Syria, the Iran deal, Putin, Russia's interference in elections, daily uncertainty about the government's policies, public demonstrations, immigration, DACA, stalemates in Congress, social media scandals, vocal backers and passionate haters, multiple lawsuits involving the president … the list goes on.
And, "Oh," says Terrie Drake, "don't forget to save your money!"
---
---
In light of all this, that message seems fairly ridiculous, doesn't it?
My husband has to keep reminding me that we have lived through other periods of chaos and tragedy: the assassinations of John and Robert Kennedy and Martin Luther King; Vietnam; Kent State; the agony of blacks before, during and after the Civil Rights Amendment. I do know we have endured those things, and obviously our parents and grandparents lived through terrible world wars that left no family unscathed. But oh, my goodness, what's going on here?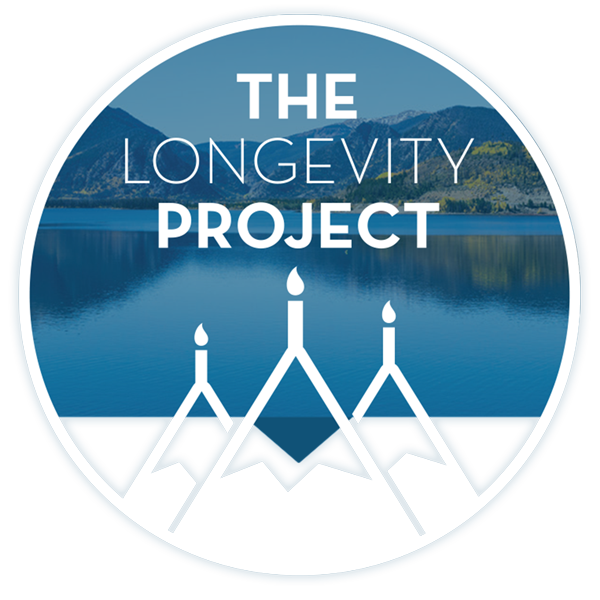 Participate in The Longevity Project
The Longevity Project is an annual campaign to help educate readers about what it takes to live a long, fulfilling life in our valley. This year Kevin shares his story of hope and celebration of life with his presentation Cracked, Not Broken as we explore the critical and relevant topic of mental health.
---
---
I have my own views, but this is not the place to throw them out for discussion. This is the place, however, to say a few things about our finances in relation to the seeming chaos in the world.
First, disturbances will most likely always be with us in some form. Even our founding fathers disagreed, sometimes vehemently, about what to write into a Constitution that would become the blueprint of the United States. There was a reason they kept the windows closed tight during the long months they were framing our Constitution: Someone listening in might think we'd never get a nation put together with the discord they would have heard.
Second, the economy of the nation and the world will almost always react to uncertainty. Witness what happened with the financial crisis in Greece and Britain's exit from the European Union, as well as the tariffs President Trump put in place just recently. And there is no doubt that signs of trouble are out there today. Plenty of pundits are predicting the fall of this, the breakdown of that. Don't forget, however, the other experts who forecast that many industries are about to grow significantly. But "uncertainty" is definitely the byword these days.
Third, after falls come highs. As I've said before, after every slowdown, recession or depression the economy has recovered and then surpassed its previous level. But recovery can take time.
The message we might take from these simple points is that we are the ones who must assume personal responsibility for our futures, even though disturbances and uncertainty will be present a great deal of the time. In light of the turmoil today, what can a person do?
• Educate yourself about your finances. Start reading when you can. Talk to experts, not your cousin's best friend who has a hot stock tip. Just as it's time to pay close attention to what's going on in the world, it's also time to know what those current events might mean to your family's financial security. It's time to figure out just how much you personally can stand to risk, both psychologically and monetarily.
• This should be obvious, but if you are older (getting relatively close to retirement) don't assume that the economy will continue to advance steadily. As Chris Taylor in the March 1, 2017, issue of Fortune says, "Humans are hardwired to believe they can rely on the recent past to predict the future. As investors celebrate the [ 9th ] birthday of a bull market, that's a dangerous tendency." If you will need the money, you should be safeguarding a significant portion of your retirement account. That's part of your essential education.
• Finally, if you're young, know that the world's story often goes from good to bad to worse, then reverses course and swings back again. Your own conditions may move with those changes. Spend this time of life setting up as solid a foundation as you can. How? Like I mentioned before … educate yourself … about finances, what's happening in the world, how you can make your part of the world better, and how you can make yourself stronger and more prepared for future challenges.
If you can do those things, maybe I'll stop stressing so darned much. Sincere thanks.
Terrie Drake is the author of the book "A Quiet Fortune" and a retired teacher and librarian. She and her husband have lived in Glenwood Springs since 1974. She is not a financial adviser; consult a competent professional for your personal financial solutions. She can be reached at draketerrie@gmail.com.
---
Support Local Journalism
Support Local Journalism
Readers around Glenwood Springs and Garfield County make the Post Independent's work possible. Your financial contribution supports our efforts to deliver quality, locally relevant journalism.
Now more than ever, your support is critical to help us keep our community informed about the evolving coronavirus pandemic and the impact it is having locally. Every contribution, however large or small, will make a difference.
Each donation will be used exclusively for the development and creation of increased news coverage.
---
Start a dialogue, stay on topic and be civil.
If you don't follow the rules, your comment may be deleted.
User Legend:
Moderator
Trusted User
---
Business
A young man working in his uncle's pan-Asian restaurant around the turn of the millenium, Mike Mercatoris was prepping to-go orders and listening to his headphones when the kitchen's head chef nabbed his attention.
---
---
See more