Banking column: What Tipton got wrong (and right) about Dodd-Frank
Pat Dalrymple
Bankers' Hours

I read with interest Rep. Scott Tipton's guest column in the Post Independent on the ill effects and unintended consequences on community banks of the Dodd-Frank Act (or as some of my attorney friends affectionately call the law, "The Bank Lawyers' Full Employment Act of 2009").
As any reader of this column knows (all 10 of them) I've viewed the legislation with a combination of awe, fear and amazement at what a complex monstrosity Congress can create when it really puts its mind to righting wrongs. It does need to be reviewed, not because its intent was flawed, but because the regulations that have emanated from it have significantly limited access to borrowing for U.S. consumers in the middle and lower economic strata; exactly the people that need it most, and, ironically, the ones that the law sought to protect in the first place.
So, the honorable congressman should be commended for seeking to improve on the inevitable legislative overreaction in the wake of the Great Meltdown. But he shouldn't be given a mulligan for his inaccurate statements, or his apparent lack of understanding of banking, and the real-life situation of those he wants to help, small-town bankers.
---
---
He intimates that he's met with community bankers, and he probably has (although the bank he cites in his article is actually based in Paonia, not Delta), but he clearly hasn't taken the time to learn about them and their business in order to help them. Of course, sometimes bankers are the worst people to talk to about their industry because, surprisingly, they are often as bewildered by the storm that's hit them as are their long-suffering customers.
Here are some of the points in his article that the representative could have researched better: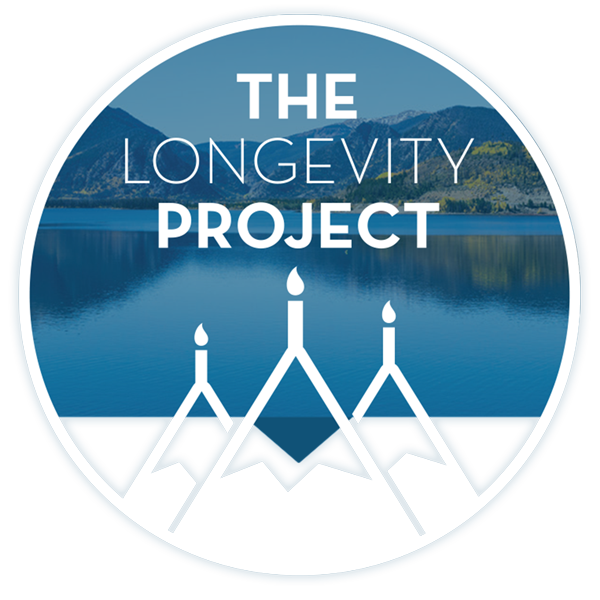 Participate in The Longevity Project
The Longevity Project is an annual campaign to help educate readers about what it takes to live a long, fulfilling life in our valley. This year Kevin shares his story of hope and celebration of life with his presentation Cracked, Not Broken as we explore the critical and relevant topic of mental health.
---
---
• Dodd-Frank had nothing to do with the drop in the number of banks. The banks went away because they went broke. The sick institutions that didn't get closed were merged into healthier ones. The act had no impact at all on those closures: The bad loans that prompted the shut-downs had been made long before the law was a gleam in the eye of Messrs. Dodd and Frank.
• Likewise, Dodd-Frank has had no effect on the dearth of new bank charters. A lot of people would like to get into banking, because it's still a pretty good way to make money, especially if you start out fresh, but the FDIC is simply not granting new charters. Prior to the financial crisis, the agency seemed to be permitting just about anybody, anywhere, to start a new bank. Now, it's felt that there were far too many banks chasing far too few good loans, and the same mistake won't be made by the regulators again (at least for 10 years or so).
• Mr. Tipton comments that rising costs are compelling banks to impose "higher collateral requirements," meaning that a borrower has to put up more collateral to get the same amount of money as before the enactment of the law. Once again, it's not Dodd-Frank doing the dirty work. Regulators, in response to the lending excesses prior to the Great Recession, are classifying loans as substandard, or even as a loss, that once would have been rated as good assets. Inevitably, the regulators will relax these standards, but it'll take a while, maybe years.
• The representative laments that banks are hiring compliance officers rather than tellers and loan officers. Dodd-Frank has, indeed, resulted in more expense in the compliance function. But it hasn't curtailed hiring tellers, because, right now, banks have more deposits than they know what to do with; the last thing they want is a spike in new money. And they're not hiring loan officers because they can't find enough loans that meet regulatory criteria. An outstanding loan in 2006 would be tabbed as substandard today, and not necessarily because of Dodd-Frank.
• The Congressman laments that free checking is disappearing. Unfortunately, repealing Dodd-Frank wouldn't make it re-emerge. Since banks have more deposits than they can use, they're realizing that they don't need to give away services to attract more money that just lies around, not collecting much return.
Mr. Tipton notes that "Community banks are not alone in being impacted, consumers are being hurt as well." The congressman and the banks themselves may have it backward. Consumer lending is what's being affected most by the regulations that are being written to satisfy the mandates of Dodd-Frank. Bankers might get further on the floor of Congress if they'd say in their testimony, "It's not about me. I'm a big boy/girl. It's about my customers, who are getting shut out of the American dream because they can't borrow the money they need."
The representative does have one thing right: Little banks shouldn't be regulated the same way as big ones, and good for him in his attempt to address that issue.
In our system, we probably expect too much of our elected representatives. They have a deluge of issues, needs and special interest groups exerting pressure to which they must respond. They have an awful lot on their plate (such as getting re-elected), and it's not exactly fair to expect them to know everything about the matters they're voting on.
Indeed, Dodd-Frank is an excellent case in point.
Pat Dalrymple is a western Colorado native and has spent almost 50 years in mortgage lending and banking in the Roaring Fork Valley. He'll be happy to answer your questions or hear your comments. His e-mail is dalrymple@sopris.net.
---
Support Local Journalism
Support Local Journalism
Readers around Glenwood Springs and Garfield County make the Post Independent's work possible. Your financial contribution supports our efforts to deliver quality, locally relevant journalism.
Now more than ever, your support is critical to help us keep our community informed about the evolving coronavirus pandemic and the impact it is having locally. Every contribution, however large or small, will make a difference.
Each donation will be used exclusively for the development and creation of increased news coverage.
---
Start a dialogue, stay on topic and be civil.
If you don't follow the rules, your comment may be deleted.
User Legend:
Moderator
Trusted User
---
Business
Fires and floods have thrown up literal detours for navigating our valley over the past several summers. In the same way, health conditions, career shifts, family dynamics, economic uncertainty, political environments, natural disasters, or even…
---
---
See more