Garfield County giving small businesses a boost
It may start with just a dream, but it takes a lot more to start and keep a successful business on the Western Slope.
For Lauren Boebert in 2013, establishing an identity for Shooters Grill in Rifle took some time. Among her biggest challenges was understanding all the small details required to run a business.
"We didn't have a lot of help," she explained.
---
---
One such detail she had no clue about was payroll tax. Boebert admits she even called the bank about it, because she thought it was a mistake.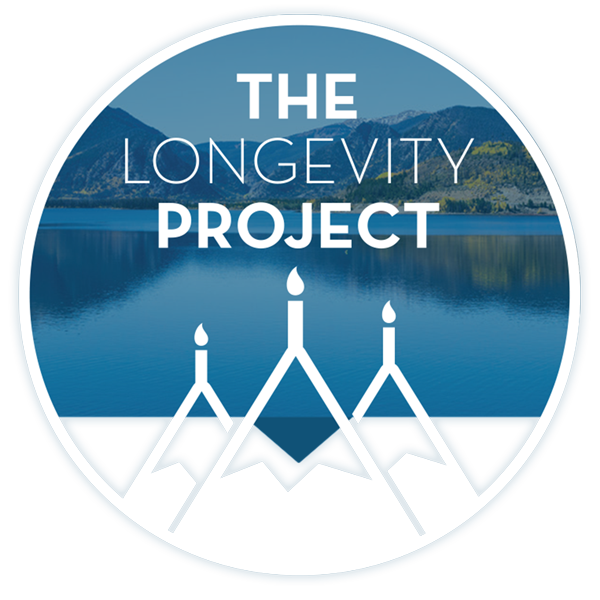 If she could've sat down with someone to consult her on some of that stuff, it would've been really helpful, she said.
---
---
Resources for small business owners starting up and hoping to stay in business are popping up across Garfield County, as the county commissioners appear to be committed to organizations that help young entrepreneurs in the region.
In the past couple of months, the commissioners have funded projects for economic development resources in Carbondale, Rifle and Glenwood Springs, including the Coventure and Rifle Economic Development Corporation coworking spaces in Carbondale and Rifle, respectively.
"So many times people have a dream, want to start a small business, and just need help on how do I …," Garfield County Commissioner Mike Samson said. "That's one thing we want to see as commissioners … They just need someone to walk them through this or that."
"It's not that we don't have entrepreneurs here," Commissioner Tom Jankovsky added. "[We're just] trying to give local entrepreneurs, those trying to start a small business, the tools they need to get started."
SBD Center GROWS
Boebert said that, when she was starting out, she would have loved to take advantage of some of the consulting tools from the Northwest Colorado Small Business Development Center (SBDC) and other resources now available to small business owners in Garfield County.
Michelle McCurdy, partner at Midland Arts Company in downtown Rifle, said consulting tools would have been helpful when they were starting out to help with things like improving the website or social media.
The store will be celebrating its 14th year in Rifle on Friday.
Northwest Colorado SBDC Acting Regional Director Lyndsey Brozyna presented the organization's progress to the commissioners earlier in January. While Commissioner Samson said he was happy with the Coventure in Carbondale and the SBDC's work there and in Glenwood Springs, he wanted to see the organization get more of a reach on the west end of the county.
Brozyna explained that Garfield County was the organization's most active market in 2018, and added that she will continue to strive to ensure its resources are used to help the businesses they serve.
While 65 percent of the SBDC clients are existing businesses, she said startup assistance was the top inquiry consultants fielded. SBDC now has five experienced small business consultants in the region.
Some of SBDC's most popular services include connecting entrepreneurs with statewide resources available to start and grow a business, and assisting existing entrepreneurs via one-on-one consulting.
'frontline resource'
Rifle Economic Development Corporation (EDC) Assistant Director Katie Mackley said she just met with Brozyna earlier in the week about working on a partnership with SBDC. As these resources become more popular, each organization must ensure it is providing the right resources for the young entrepreneur, Mackley said.
She said the SBDC is a valuable resource for the EDC and provides a pool of consultants for small business owners to choose from.
"I've had two different individuals approach me about starting a new business, and I referred them to the Northwest Colorado SBDC. They set them up with a business consultant," Mackley explained.
She called it a frontline resource for starting a new business, as the two organizations can work hand-in-hand in helping small business owners in Rifle and across the middle Colorado River Valley.
Mackley will also be working with Carbondale's Coventure to bring some of its services to the future coworking space in Rifle.
Earlier this month, Coventure founder Michael Lowe told the Post Independent that he's excited to work with Garfield County to help bring new businesses to the area. The commissioners granted $25,000 to the nonprofit business incubator and co-working space in Carbondale.
Associated Governments of Northwest Colorado Executive Director Bonnie Petersen said her organization also hopes to establish the region as an Economic Development District, which will be a big help for entrepreneurs in applying for grants and loans.
She said the designation will give businesses a leg up in applying for loans and grants, and will improve the organization's ability to create infrastructure.
---
Support Local Journalism
Support Local Journalism
Readers around Glenwood Springs and Garfield County make the Post Independent's work possible. Your financial contribution supports our efforts to deliver quality, locally relevant journalism.
Now more than ever, your support is critical to help us keep our community informed about the evolving coronavirus pandemic and the impact it is having locally. Every contribution, however large or small, will make a difference.
Each donation will be used exclusively for the development and creation of increased news coverage.
---
Start a dialogue, stay on topic and be civil.
If you don't follow the rules, your comment may be deleted.
User Legend:
Moderator
Trusted User
---
Business
A young man working in his uncle's pan-Asian restaurant around the turn of the millenium, Mike Mercatoris was prepping to-go orders and listening to his headphones when the kitchen's head chef nabbed his attention.
---
---
See more