Can meat production keep up with population?
Katie Kuntz
Rocky Mountain PBS I-News

The United Nations predicted earlier this year that world population, today at 7.2 billion, will increase to 9.6 billion by 2050, with the largest growth projected in developing countries including India and within Africa.
Some of those countries are challenged today to provide sufficient food supplies for their citizens. Can the planet sustain 2.4 billion more residents 35 years from now? A part of the answer to that question involves the production of protein, already facing spiking global consumption.
The UN Food and Agriculture Organization predicts that the demand for meat for Earth's population will increase substantially within 15 years, by 2030. The largest increase will be in the demand for poultry, according to the projections, but "bovine meat" — which includes cattle, yak and buffalo — is also likely to see an increased global demand.
---
---
The challenges in meeting 2050 demands are vast — and complicated.
"The estimate is that we will need to produce 100 percent more food by 2050," said Keith Belk, a molecular biologist and professor in Colorado State University's animal science department. "And 70 percent of that will have to be based on additional technology."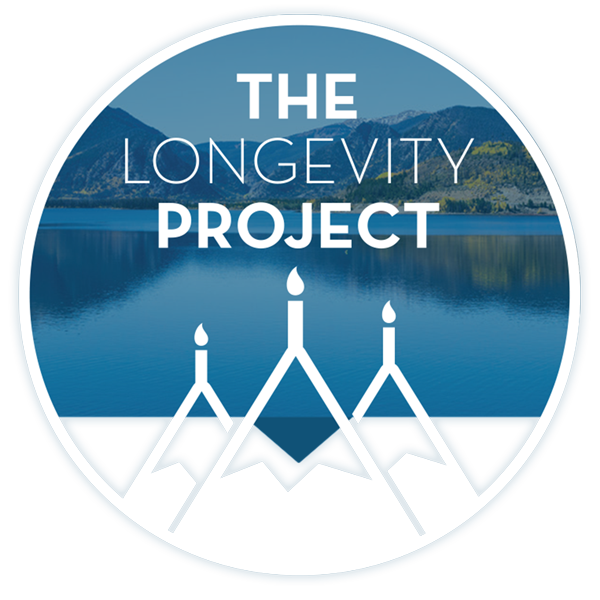 Participate in The Longevity Project
The Longevity Project is an annual campaign to help educate readers about what it takes to live a long, fulfilling life in our valley. This year Kevin shares his story of hope and celebration of life with his presentation Cracked, Not Broken as we explore the critical and relevant topic of mental health.
---
---
Leading research on development of future food supplies for the global population is ongoing at CSU, among other universities and institutions.
Finding more efficient ways to raise livestock and produce protein products through technology, as described by Belk, is key to the process.
For example, Jesse French, a livestock manager at CSU, is working on a project that could help decrease costs and environmental impacts of cattle by selectively breeding bulls that require less feed. He monitors how much the bulls are eating, and then puts them on a scale to see which bulls do a better job growing the largest with the least amount of food.
"Feed efficiency is really looking at the input side of things," French said. "So they might be able to grow to the exact same weight, but one did it with less feed."
MORE LIVESTOCK FEED
An increasingly large percentage of the planet's cultivated acres are devoted to corn and soy for livestock feed, presenting myriad environmental and supply challenges. Doing more with less is the goal of French's project.
The bulls that are deemed the most efficient are selected to pass their genes to the next generation. Ultimately, French hopes to develop cattle that are more environmentally friendly and also save money by eating less. French's work is just one aspect of the overall goal of CSU's animal sciences department: to develop safe, efficient and sufficient meat products for an expanding global population.
Providing enough protein is an increasingly critical and active field of research — not only for consumers in the United States, but for those worldwide.
According to the U.S. Department of Agriculture, some 80 percent of the projected increase in meat consumption with the next seven years will come from developing nations.
"A big chunk of [increased production] is going to have to come from the Midwest of the United States; I think that is pretty well established," said CSU's Belk.
He said the Midwest has the technology and infrastructure in place to provide more food for the world, and that the region's soil and water resources are among the planet's best.
Still, the future of protein production is a topic of debate. And not all interested parties believe that the planet can continue to be so heavily reliant on beef, poultry and pork, which have major environmental impacts.
The National Academy of Sciences says that more land is used for raising livestock than for any other purpose. Livestock production accounts for 12 percent of all greenhouse gas emissions directly caused by humans, according to academy reports.
CLIMATE ISSUES
Of all livestock that is produced in mass quantities, beef requires the greatest amounts of feed and water, and beef production produces five times more greenhouse gas that poultry or pork.
At CSU's School of Global Environmental Sustainability, Peter Backlund is focusing his research on how climate change could impact food security. He says he's hopeful that food security is a real possibility.
"One of the real miracles of the modern world is the fact that from 1900 to now the global population has gone from 1 billion to 7 billion, and everybody could have nutritious food right now," Backlund said. "If we keep it to the low end of population increase, and if we keep it to the low end of climate change, and we have increased awareness about overconsumption — all of these things make me believe this is something that we can deal with."
And some in Colorado have begun looking at alternatives, or substitutes for beef products, including different types of livestock, as well as vegetarian meat replacements.
For Ryan Holland, in Calhan, a town northeast of Colorado Springs in El Paso county, yak is a more suitable alternative.
"These animals are healthy, these animals are good," Holland said, "there are so many benefits to having these animals, it only makes sense," Holland said.
Adult male yak can grow up to 1,200 pounds, or about half the size of an adult male bull. Yak require about a third of the total food that cattle require, and yak thrive at high altitudes and low temperatures. Yak are known for their ability to forage for their own food, and generally produce leaner meats.
Holland grew up on a dairy farm, but decided he wanted to try something different. He's currently raising a dozen yak and advocates for other cattle farms to give them a try.
"I think with information out there, with training and education, I think this could very easily be the very same thing (as a cattle ranch)," Holland said. He'd like to see yak production go large scale. "We have it for cattle — why couldn't we have it for this?"
MEAT SUBSTITUTES
Meat substitutes from grains and vegetables are also being extensively researched.
"In the end, we worked with a lot of different ingredients, a lot of different soy products, different ingredients to add bite to it so you really had the feeling of cooked beef," said Devon Bruntz, the lead researcher in charge of developing Harmony Valley brand's quest for meat substitutes, including soy burger. "It really took us six months to a year to get something that we really liked."
However, vegetarian or "meatless meats" have had a difficult time catching on in the United States. According to a Gallup survey in 2012, 5 percent of Americans identified as vegetarian. That number hardly changed from the late '90s.
Yak faces similar challenges. Yak are such a small segment of the wild game or exotic animal market they are not yet recognized by the U.S. Department of Agriculture. Some estimates put the total yak population in the United States between 10,000 and 15,000 animals.
CSU researchers say the market for alternatives or specialty meats will always exist, but that beef, pork and chicken will continue to power the protein industry for an expanding global population.
"My plate, and this is me, protein is going to continue to be at the center of my plate," French said. "It's hard to beat a really well-cooked rib-eye steak."
What's for dinner in 2050? For many, it will continue to involve some course of meat.
The Post Independent brings you this report in partnership with Rocky Mountain PBS I-News. Learn more at rmpbs.org/news/. Contact Katie Kuntz at katiekuntz@rmpbs.org.
---
Support Local Journalism
Support Local Journalism
Readers around Glenwood Springs and Garfield County make the Post Independent's work possible. Your financial contribution supports our efforts to deliver quality, locally relevant journalism.
Now more than ever, your support is critical to help us keep our community informed about the evolving coronavirus pandemic and the impact it is having locally. Every contribution, however large or small, will make a difference.
Each donation will be used exclusively for the development and creation of increased news coverage.
---
Start a dialogue, stay on topic and be civil.
If you don't follow the rules, your comment may be deleted.
User Legend:
Moderator
Trusted User
---
News
All schools in the Garfield Re-2 School District will require students and staff to wear masks indoors starting Sept. 27, the district announced Wednesday.
---
---
See more