'Doonesbury': An icon that's just 'Peanuts' now
I'm going to touch what once was the third rail for newspaper editors: the funny page.
We're killing "Doonesbury" and replacing it with a contemporary strip that fits Colorado's outdoor lifestyle.
This momentous announcement, I expect, will draw three angry letters and otherwise land like a feather in Garfield County, if the results of a (wholly unscientific) survey conducted on Postindependent.com correctly reflected readership opinion.
---
---
First, 69 percent of those responding said they don't read the comics. I find that a little sad — I remember my parents giving me the comics page as my first newspaper experience, shortly before my dad taught me to read box scores.
The question was "Which Post Independent comic strip would you most like to see go away?"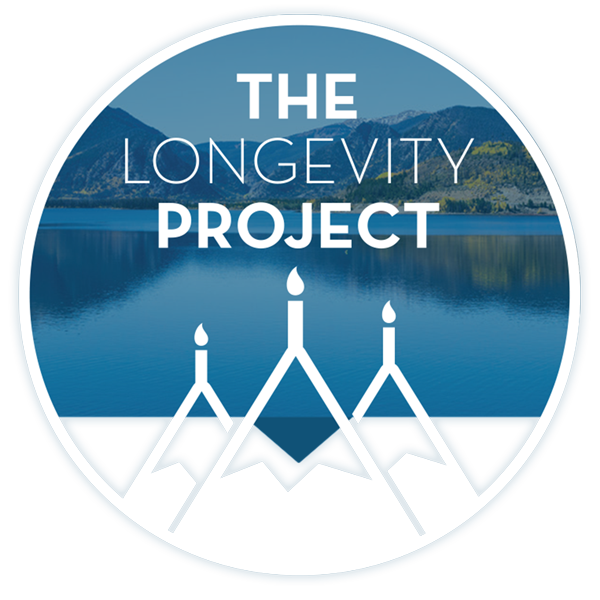 Participate in The Longevity Project
The Longevity Project is an annual campaign to help educate readers about what it takes to live a long, fulfilling life in our valley. This year Kevin shares his story of hope and celebration of life with his presentation Cracked, Not Broken as we explore the critical and relevant topic of mental health.
---
---
After "I don't read the comics," "Doonesbury" was the leading vote-getter. Of the 750 votes cast, 126 most disliked Garry Trudeau's Pulitzer Prize-winning strip of liberal social and political satire.
My decision, though, isn't really based on a popular vote, and it's not based on controversy or politics, as was the case many times over the past 40-plus years when editors decided against printing "Doonesbury."
The "Doonesbury" strips the Post Independent runs Monday-Saturday have been reruns since late February. Trudeau is taking a hiatus from the daily strip to work on his web-only Amazon.com series "Alpha House," which also is political satire.
"The comics were once an enormously influential part of the cultural conversation, but now it's streaming video that's a leading edge," Trudeau told the Boston Globe in February. "We all have to adapt."
By the way, have you seen the PI's latest video, from a helicopter ride over town?
I digress.
Trudeau continues to draw fresh Sunday strips — but the PI doesn't carry the Sunday strip.
"Doonesbury" is, without question, a cultural icon.
Started as a continuation of Trudeau's comic strip in the Yale student newspaper, "Doonesbury" first appeared in 1970. Introducing core characters who were students at fictional Walden College, it dealt with feminism, Vietnam, drug use, race and more. One character, Uncle Duke, was a parody of Hunter S. Thompson, which Thompson resented deeply.
In later years, "Doonesbury" dealt with a gay relationship between a liberal and conservative, the tech boom, older service members recalled to duty in Iraq and Afghanistan, PTSD and rape in the military.
In 1975, it became the first comic strip to win a Pulitzer, the highest honor in journalism, for commentary about Watergate. As a high school student planning to study journalism, I learned about "Doonesbury" when the mighty Washington Post, which exposed the Watergate break-in and, ultimately, its ties to the White House, refused to print a strip in May 1973 declaring former Nixon Attorney General John Mitchell guilty.
Ironically, The Post finally printed that strip this year, early in Trudeau's hiatus — 35 years after Mitchell actually was convicted of conspiracy, perjury and obstruction of justice.
That was then. Now it's "Peanuts" and Zonker is as fresh as Charlie Brown. As an editor and reader (yes, I still read the comics), I strongly dislike rerunning comics by dead or retired cartoonists. We all know that Charlie Brown is a lousy pitcher and Lucy is not nice. Forty-three readers wanted to vote "Peanuts" off the page, which also would have been my choice. Unfortunately, the PI shares that comics page with our sister paper in Aspen, so cutting "Peanuts" would have created extra production work.
While some comic strips — "Alley Oop," which was in my hometown paper; "Shoe," which is in the PI; and others — outlive their creators and are taken on by new artists, the funnies generally evolve. "Bloom County" and "Calvin and Hobbes" were extremely popular strips whose authors retired at a peak. "Zits," spot-on humor about raising a teen, allowed Pulitzer Prize-winning editorial cartoonist Jim Borgman to retire from the Cincinnati Enquirer. I hear he lives in Colorado now.
So our comics page is evolving.
On Aug. 4, we will replace "Doonesbury" with "Frazz," which is about a triathlete/songwriter/grade school janitor. It's a little cerebral at times, seldom producing belly laughs, but it's the only comic I've seen that regularly includes runner and bicyclist humor.
Jef Mallett, the "Frazz" creator, is an accomplished triathlete and strong marathoner.
He said this in an email: "I'm not a janitor, but a lot of Frazz's thoughts are my thoughts, a lot of his stories are my stories, and the kind of endurance-nerd stuff he does for fun is definitely what I do for fun."
Mallett worked at newspapers for 15 years before "Frazz" launched, "and never much cared for the media tendency to assume the lowest common denominator. Frazz assumes newspaper readers are educated, smart and curious."
Of course you are.
Randy Essex is editor of the Post Independent.
---
Support Local Journalism
Support Local Journalism
Readers around Glenwood Springs and Garfield County make the Post Independent's work possible. Your financial contribution supports our efforts to deliver quality, locally relevant journalism.
Now more than ever, your support is critical to help us keep our community informed about the evolving coronavirus pandemic and the impact it is having locally. Every contribution, however large or small, will make a difference.
Each donation will be used exclusively for the development and creation of increased news coverage.
---
Start a dialogue, stay on topic and be civil.
If you don't follow the rules, your comment may be deleted.
User Legend:
Moderator
Trusted User
---
News
There is a wealth of scientific literature about the power of unhealthy food to cause disease and of healthy food to prevent, treat and reverse disease. Unfortunately, doctors aren't given this information in medical school,…
---
---
See more