Family hopes to repay life-saving dog that needs surgery
Kelli Rollin
krollin@postindependent.com

HOW TO HELP
Donations to Hejny and Nikita through the Dundee Memorial Fund can be made at any Alpine Bank or at High Tails' dog wash fundraiser the first Sunday of each month. For more information, call High Tails at 970-947-0014.
SILT — Frankie Hejny knows it's her turn now.
Her dog Nikita last summer brought help, Lassie-like, after the family Jeep went over a cliff.
Now, Hejny is looking for help to get Nikita back surgery after an accident last month left the border collie-Lab mix with a spinal injury. The surgery could cost $8,000.
---
---
Last week, Hejny told about the year of bad luck as she caressed Nikita's black fur while the 3-year-old dog sprawled out on the carpet sporting an ivory diaper.
A year ago, Hejny didn't think she'd ever be able to cuddle her dog again.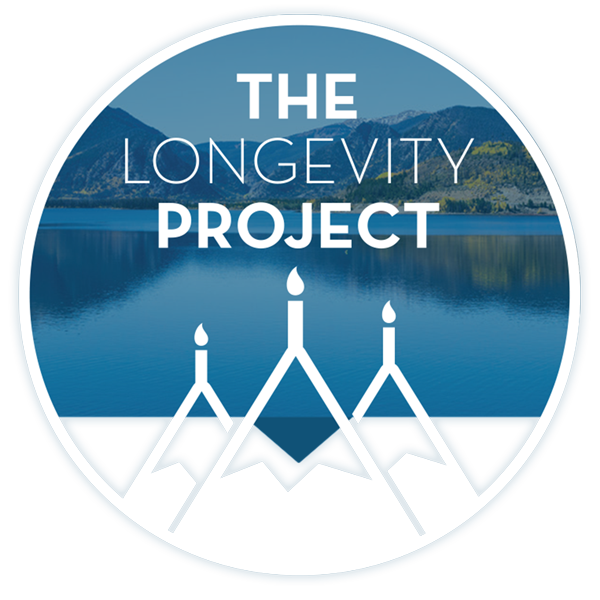 Participate in The Longevity Project
The Longevity Project is an annual campaign to help educate readers about what it takes to live a long, fulfilling life in our valley. This year Kevin shares his story of hope and celebration of life with his presentation Cracked, Not Broken as we explore the critical and relevant topic of mental health.
---
---
In June 2014, Hejny, her 2-year-old daughter Lily and Nikita were driving on the Silt Mesa when her Jeep Cherokee went off a 63-foot cliff.
The Jeep rolled four times, Hejny said. As that was happening, Nikita jumped into the back seat, shielding Lily from the impact of the first rollover, Hejny believes. Nikita was then ejected out of the back hatch.
"I thought she was dead," Hejny said.
Because of bad cellular service and the remote location, Hejny wasn't able to tell the police where she was located.
Nikita took care of it. Though injured herself, Nikita ran down the rest of the cliff and found help. She led police to the nook where Hejny and Lilly waited in the Jeep with cuts and bruises.
Nikita had torn muscles in her right front leg, which left her with a limp. She still shows signs of the limp and is on joint medication.
Hejny said she had severe whiplash from the accident, but upon arrival, police said they saw Nikita running down the hill toward them. She said police noticed the dog was barking frantically and darted back up the hill to lead them to the scene.
"I was very thrilled to see my dog," Hejny said when Nikita and the police arrived.
The close calls weren't over.
A day later, Nikita was sleeping under a car and was run over.
"I thought I was going to lose her then," Hejny said.
Nikita had a broken back after being run over, but Hejny said it wasn't as serious as it is now. She said Nikita was visibly hunched over with a pinched nerve.
The Black Canyon Animal Sanctuary covered all care and medication expenses for Nikita's recovery from the second accident.
LATEST INJURY
Then in late July this year, Hejny wasn't greeted by her dog when she came home from her night class at Colorado Mountain College, where she is a full-time student. Nikita was nowhere to be found.
"I was confused," Hejny said. "My dog's not here to greet me."
Nikita got out of the yard on Main Street, she said, probably through a gate that was left open. A sheriff's deputy came to Hejny's apartment, informing her that a car hit Nikita.
Hejny said her daughter and Nikita are very close. Her daughter paints Nikita's nails, and they play dress up together.
"They're like sisters. Sometimes I swear she thinks she's human," Hejny said of Nikita.
She said Lily laid her head on Nikita on the side of the street after Nikita was hit.
"She wouldn't leave Lily," Hejny said of the badly injured dog.
The last incident could've been the last straw for Nikita, leaving her with a broken vertebrae, which could lead to paralysis. The family's regular veterinarian wasn't hopeful for the dog's survival, hinting that Hejny should put Nikita down.
"We thought she lost everything in her legs," Hejny said. "We thought there was nothing there."
A different vet, though, offered hope, knowing how much Nikita meant to Hejny. Dr. Aslaug Mandel at Roaring Fork Animal Rehabilitation & Fitness suggested the spinal surgery.
"If she's showing she can regain the strength, why not try?" Hejny asked, noting Nikita is doing pretty well for being hit just a few weeks ago.
Until she can get the surgery, Nikita is having check-ups and is being stabilized with a wheelchair for her hind legs.
'SWEETEST ANIMAL'
High Tails Dog and Cat Outfitters in Glenwood Springs is aiding Hejny with the expensive surgery.
Laurie Raymond of High Tails helps run the Dundee Fund, which helps those in need for pet expenses like Nikita's. The fund raises money by holding a dog wash once a month.
Raymond said a few donations have been given specifically for Nikita, but overall, the fund must be divided among all the pets in need.
"She's a wonderful dog," Raymond said of Nikita. "She was this hero."
Raymond said Nikita is in a place where many humans aren't: a life-or-death decision based on whether her owner can afford the surgery. She said "dogs are family," and that's why the Dundee Fund wanted to help.
"The whole family is just doing everything they can for her," Raymond said. "She does have every likelihood of living a long and healthy life."
Hejny, who is pursuing a degree to become an art teacher, said expense-wise, the only thing she's been able to keep up with is the vet bill.
She said High Tails has been supportive, and she's thankful for the donations.
"She doesn't abandon her family, and I would feel bad if I abandoned her," Hejny said of Nikita. "This dog is strong. She's still here, she's still happy."
Though it's expensive to care for her now, Hejny said she would never put Nikita down. She has a deep relationship with her, and they've done everything together.
"She's the sweetest animal I've ever seen," she said. "She's just my big baby."
Nikita recently had a therapy session and got electrical waves sent to her back legs for reflexes. Hejny said she's on the right track.
The surgery is a top priority, but Hejny doesn't know when she'll be able to get it done.
"It's not like I have much to offer, but I'll try my best," she said. "It's our turn to save her life."
---
Support Local Journalism
Support Local Journalism
Readers around Glenwood Springs and Garfield County make the Post Independent's work possible. Your financial contribution supports our efforts to deliver quality, locally relevant journalism.
Now more than ever, your support is critical to help us keep our community informed about the evolving coronavirus pandemic and the impact it is having locally. Every contribution, however large or small, will make a difference.
Each donation will be used exclusively for the development and creation of increased news coverage.
---
Start a dialogue, stay on topic and be civil.
If you don't follow the rules, your comment may be deleted.
User Legend:
Moderator
Trusted User
---