'I was assaulted in the parking lot of our safe, small-town Target'
Mari Rose Hale
Post Independent Contributor

EDITOR'S NOTE
Mari Rose Hale writes a monthly column called Semi-Conscious for the Post Independent's Mind & Body pages. She wrote this first-person account of being accosted at Glenwood Meadows. While this personal essay is mildly graphic, we think it carries an important message and is a reminder that we must be cautious even in a small town. The perpetrator remains at large.
I am looking at the clean green cover of my Colorado Victim Rights and Crisis Response Handbook. It was given to me by Officer Mark Cole when we first met in the Glenwood Springs Target parking lot on Tuesday night. In an ironic twist, we were both on the cover of the Post Independent on Tuesday. But not for this.
I was assaulted in the parking lot of our safe, small-town Target. I ignored my instincts about a creepy-looking man I noticed as I left the store. What makes a man creepy-looking? I could tell you, but your gut will tell you first. It's not what he wears, it's who he is underneath. You can feel that. So can your children. Believe yourself. Believe them.
This particular creeper was wearing dark pants and a gray hoodie, pulled all the way over his head. I could not see his face, and didn't look. He was literally skulking, parallel to me, trying to be inconspicuous. My semi-conscious internal dialog was as follows.
---
---
Wow. Creeper! (I keep walking.) Both of my hands are full of bags. I couldn't hit him if he grabbed me. It sure felt good to hit that bag today (at the gym earlier). (I keep walking.) What would I do if he stuck a gun in my back? (I mentally revisit my Fight Like a Girl moves to see if I remember.) Oh! I do remember. (I laugh at myself. And keep walking.) You are a crazy and paranoid lunatic. Stop it. (I keep walking. Into the dark, nearly empty parking lot.)
I made it to my car. I put the bags in the back, and opened the driver's side door. As I was getting in, I felt hands grab me from behind and reach between my legs, groping me. Cold, unwanted, intrusive. Vulgar. Violating. Every feeling in my body revolted. I started and turned around, recognizing the gray hoodie and started screaming at him like a crazy person as he ran away. I ran after him, yelling obscenities until I realized I should get my stupid, mostly unharmed self back in the car. Once safely locked in, I called police to be with me. Thus, I met Officer Cole and company, to whom I am grateful for handling the incident, and me, with care and professionalism.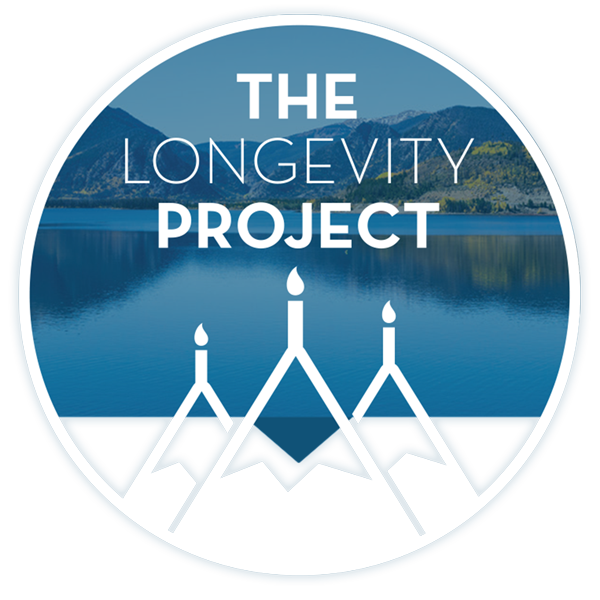 Participate in The Longevity Project
The Longevity Project is an annual campaign to help educate readers about what it takes to live a long, fulfilling life in our valley. This year Kevin shares his story of hope and celebration of life with his presentation Cracked, Not Broken as we explore the critical and relevant topic of mental health.
---
---
I am physically OK. No scratches, cuts, bruises. However, reflecting afterward, safe at home with my family, a lot of things came up. Feelings, vulnerabilities, memories of times when I have allowed people access to my body when it hasn't been true for me, and some times when I haven't allowed it and it has happened anyway. Being grabbed by this stranger felt much like that. I wrote it out, because I write. It wasn't much or eloquent. But this is what I got out before I cried on the floor.
"How dare you put your hands on me! I did not give you permission to touch me! I do not owe you my body. I do not owe you whatever sick pleasure you get from groping my private parts. Don't touch me ever, anywhere."
I never, ever want to feel that way again. I want all women and girls to know that they don't have to, either. Our bodies are ours, and others are privileged to be invited to share even so little as a sweet touch, but are entitled to nothing. I want them to know that I (and they) get to say yes to a hug, a hand-hold, a kiss, or an intimate caress of a lover. And I get to say no. It is not a given for you to touch me, and I have a right to hurt your feelings. I have a right to be impolite, direct or rude, even, no matter that Momma taught me to be polite and sweet and good. Don't touch me. Get your damn hands off of me. I'll break every one of the fingers on the next hand that touches me. Goodbye. Don't come around here no more. STOP.
Why is it so hard to say no, even when we have the chance? Why do we say yes when we mean no? Why are we so quick to silence the truth of our own instincts and feelings? Because the inner dialogue of what others might be thinking starts to run. The one that says "I am a bad person for thinking that, he/she won't want to be my friend anymore, I don't want to be thought of as rude, I don't want to hurt his feelings, I want him/her to like me." Even with strangers.
When I was young, young as in grade school, I let boys play their games: slap my butt, poke me, and pinch me. I didn't like it. But I let them, because it made me feel wanted, desired, included. Popular. There was a little thrill to the attention.
When I was not much older than that, I let a much bigger boy do much more than that — even though I was screaming no in my head, and I didn't want to at all. But I didn't say no. I was afraid. Of what? I don't know. That he would hurt me more, that he would take away his approval of me, of what he would say about me. Instead of saying no, I said nothing — I just screamed it silently in my head.
Here is the truth of that matter. It doesn't matter a single, solitary bit if that person (or anyone) likes you or what they think of you. It only matters that you do. Liking someone means being their champion. Standing up for them, fiercely sometimes. Liking you means standing up for you. Learn this.
Ladies, Sisters, Daughters … If you are screaming "No!" in your head, no is true for you. If you are anxious somewhere inside of you, no is true for you. If you are scared, or even slightly uncomfortable, no is true for you. Be your own hero.
Honor you. Say no when you can. Scream no when you need to. And then punch kick bite scratch push pull stab and make the bastard bleed to get away and get safe. Be brave. Being brave doesn't mean not having fear. It means doing what you need to do in spite of the fear.
Men, Brothers, Sons … We know that our bodies are desirable and that you want to touch us. Don't. My body is mine. It is not yours. It does not belong to you even for one moment. Keep your hands off my body unless you have my explicit permission. If you are not sure if you have my permission, ask me! Women love touch. There is nothing like it. Hugs, holding hands, a friendly pat or a lover's intimate caress. We want healthy, beautiful, sensual, loving, fun and healing touch. That only happens if it is true for both of us.
I knew better than to walk out into that dark parking lot, against my gut instinct. I am a certified Fight Like a Girl instructor, trained by founder Sensei Kym Rock, and have taught classes and seminars in women's self-defense. I know that awareness means you will probably never have to fight. I know that criminals are cowards, and that they will pick the easy target. I know to not be the easy target. I know to look people in the eye, to let them know you see them, and to walk with confidence and strength. I know to not be distracted by cell phones or overburdened with heavy packages as I leave the store. I know that if I see someone who gives me creeper vibes, I should go back into the store and not keep walking! I know these things. But I didn't do them. I will not make that mistake again. And I will get back in the ring — that is certain. If you'd like to join me, meet me at the gym.
It's Halloween. There will be a lot of creepers around this week. Be aware. Pay attention. Trust yourself to know the difference between the costume and what is underneath it. And do all of those things that you already know will keep you safe.
Be your own champion always. Stand up for you. Fiercely.
---
Support Local Journalism
Support Local Journalism
Readers around Glenwood Springs and Garfield County make the Post Independent's work possible. Your financial contribution supports our efforts to deliver quality, locally relevant journalism.
Now more than ever, your support is critical to help us keep our community informed about the evolving coronavirus pandemic and the impact it is having locally. Every contribution, however large or small, will make a difference.
Each donation will be used exclusively for the development and creation of increased news coverage.
---
Start a dialogue, stay on topic and be civil.
If you don't follow the rules, your comment may be deleted.
User Legend:
Moderator
Trusted User
---
News
It may be by a technicality, but the Valley Valkyries 7s rugby club were the de facto champions of their hosted tournament this weekend.
---
---
See more