Bond would cover various small projects
While a few key issues have dominated the dialogue on Roaring Fork School District's request to issue $122 million in bonds for capital improvements, almost half of the total is slated for smaller, less flashy projects.
As voters begin to receive ballots next week for an election that ends Nov. 3, they're weighing not only $34 million for a new school at Eastbank, $20 million for major renovations to Glenwood Springs Elementary, and $15 million for staff housing, but also updates for every school in the district and some other facilities besides.
The proposed improvements are whittled down from upwards of $170 million in need identified in the district's facility master plan — the product of 14 years of entropy since the last bond.
---
---
"There's a lot of pent-up demand," Superintendent Diana Sirko said. "The community is getting a screaming deal even if not everyone feels that way."
Each school is slated for energy efficiency upgrades ranging from updated heating and cooling systems to new lighting fixtures and windows. Some need a new boiler, or kitchen equipment, or drainage improvements.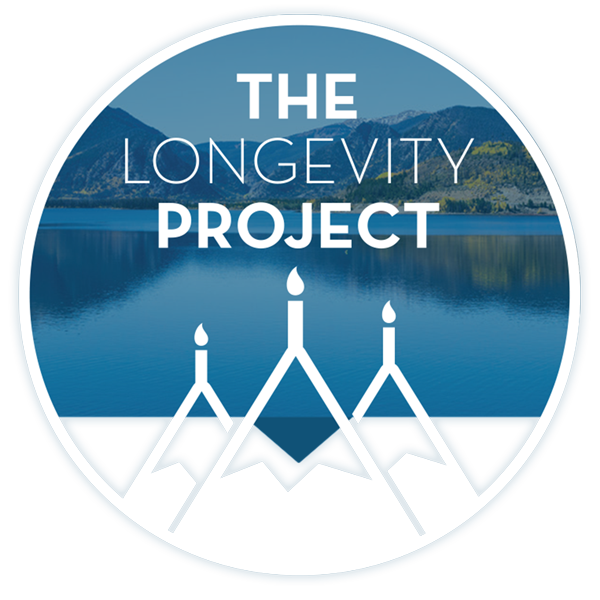 Participate in The Longevity Project
The Longevity Project is an annual campaign to help educate readers about what it takes to live a long, fulfilling life in our valley. This year Kevin shares his story of hope and celebration of life with his presentation Cracked, Not Broken as we explore the critical and relevant topic of mental health.
---
---
The district also hopes to provide more modern, multipurpose learning environments.
"The average cafeteria may only be used a few hours a day, but it's probably one of your biggest spaces. You want it to be the kind of space that accommodates a variety of activities," Sirko said. "We also have the 1:1 Chromebook initiative, so you no longer need a computer lab where everybody's plugged in."
In many cases, the district hopes to accomplish that flexibility without tearing things down and starting from scratch, as the facility master plan suggests.
"I think that architects like to live in a world of big ideas and grand visions, but we as a school district live in a world of limited budgets based on taxpayer money," assistant superintendent Rob Stein said. "We know we don't have the luxury of massive redesign."
It's still not without cost. Renovations at Basalt Middle would run $13.7 million, Carbondale Middle $9.8 million, and Glenwood Springs Middle $9.6 million.
"The middle schools happen to be older and in need of the most help," Stein said. "It's also a time when kids start to disengage, so it's important that we really increase opportunities for engagement through projects and collaborative learning."
Basalt Middle leads the pack partially because it's slated for some new classrooms and an auditorium overhaul, but also because of the need for a major parking and traffic flow overhaul between it and the elementary school. That's also reflected in the $6.3 million figure for Basalt Elementary, as well as $2.8 million to consolidate both Basalt and Carbondale's bus barns in a central location near Blue Lake.
That's not to say other grade levels wouldn't see improvements.
Basalt High School would benefit from a new black box theater and other community spaces. Preschools would return to some of the elementary schools.
"It's important that we think of early childhood as being part of our elementary continuum," Stein said.
Waiting to ask for improvements across the board instead of funding each project individually was an intentional decision, Sirko said.
"You can either go more frequently for smaller pieces or try to be more comprehensive," she said. "People are very sensitive about us not going to the voters very often. There are needs across the entire district, to say that one school's needs are greater than the other — that's in the eye of the beholder."
Sirko has also heard suggestions that the district should be able to make the changes using their operating budget. The district does have some extra operating revenue thanks to a mill levy override passed in 2011, but it barely helps offset decreased state funding and isn't intended for capital projects. That's where bonds — used upfront and paid back by the community over 20 years — come in.
"It's a little bit like saying to people, 'Why take out a mortgage?'" Sirko said.
In the end, the passage of the bond would cost the owner of a $500,000 house roughly $280 more annually in taxes.
"We don't take lightly that we are asking for extra dollars," Sirko said.
While the exact details of each school's improvements aren't spelled out in the ballot language, Sirko says the administration will do its best to deliver across the board.
"We don't have a crystal ball, so there could be something unforeseen, but I think if you look at the track record of the district over time, we've stayed very true to what we've outlined."
Voters last approved a bond issue in 2004 with 61 percent approval. With cost escalation looming, the district managed to complete everything but a new transportation center.
"We took care of kids first," Sirko said.
This year's bond is intended to cover immediate needs, but the next decade could hold some curve balls as well. While it includes $1.5 million for land for a potential future school at Blue Lake, the actual building will have to be paid for someday.
"A lot depends on what the growth rate is," Sirko said.
In the end, the administration believes the bond is the best option for the district and the community and a whole.
As board of education member Karl Hanlon observed, the bond is in the same cost ballpark as the $110 million-plus Grand Avenue bridge project.
"I think it's the wrong approach to try to do the least we can for our kids, rather than the best we can," he said. "If you think about the things that create the community we want to be in, anymore they revolve around quality health care and quality education. This is a type of infrastructure that is going to pay dividends for a very long time because of what it makes our valley."
---
Support Local Journalism
Support Local Journalism
Readers around Glenwood Springs and Garfield County make the Post Independent's work possible. Your financial contribution supports our efforts to deliver quality, locally relevant journalism.
Now more than ever, your support is critical to help us keep our community informed about the evolving coronavirus pandemic and the impact it is having locally. Every contribution, however large or small, will make a difference.
Each donation will be used exclusively for the development and creation of increased news coverage.
---
Start a dialogue, stay on topic and be civil.
If you don't follow the rules, your comment may be deleted.
User Legend:
Moderator
Trusted User
---
Local
Fall officially begins Wednesday with the autumnal equinox, but for Glenwood Springs gardeners, the season kicked off early as the area's first freeze set in Monday night.
---
---
See more