Crime Briefs: There goes the guy with no shirt …
A Rifle man eluded police for almost an hour July 12 while he racked up a list of charges.
The hunt began when the 28-year-old's mother reported that he had broken a window with a baseball bat and run off, the arrest affidavit said. Witnesses at a nearby children's birthday party reported seeing a shirtless man run by with a baseball bat then speed by a moment later in a Jeep.
Police found the Jeep, still running in drive, plowed into a light pole down the road. The Jeep's owner told authorities that he usually leaves the keys in his car but said he didn't know the shirtless man and had not given him permission to drive it.
---
---
Shortly thereafter, police received calls that a shirtless man bleeding from his stomach was running around downtown and had shoplifted a bottle of alcohol and run away.
They finally caught up with the man back at the house where everything began. According to the affidavit, he threw the bottle of alcohol at the police car but missed, and was arrested at Taser point for felony motor vehicle theft, misdemeanor assault, criminal mischief, driving under restraint, failure to report an accident and reckless driving.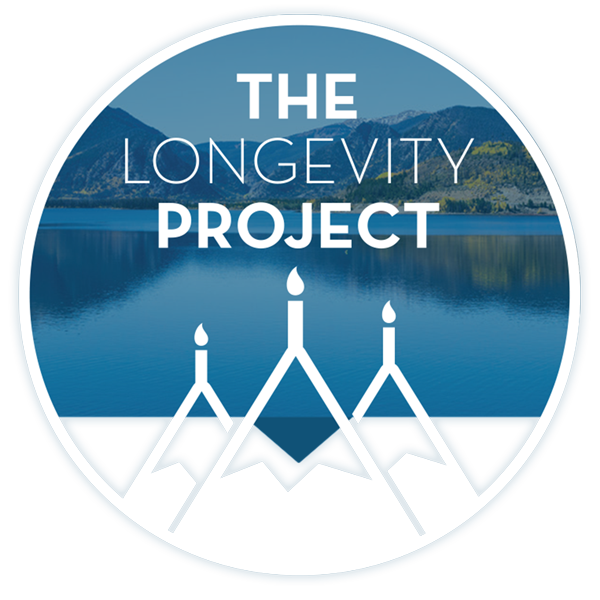 Participate in The Longevity Project
The Longevity Project is an annual campaign to help educate readers about what it takes to live a long, fulfilling life in our valley. This year Kevin shares his story of hope and celebration of life with his presentation Cracked, Not Broken as we explore the critical and relevant topic of mental health.
---
---
OFFICERS DECLINED HER OFFER
After speeding past the Garfield County Sheriff's Office in Glenwood Springs, a Montrose woman tried everything to avoid arrest July 3.
The 21-year-old couldn't provide registration or insurance when deputies stopped her just down the road, and admitted she'd had some vodka, according to her arrest affidavit. After failing a roadside sobriety test, the affidavit continued, she repeatedly asked deputies to just take her home and refused to put her hands behind her back, scratching a deputy in the process of being handcuffed.
Once she was in the back of the patrol car, she made several comments which the deputy interpreted as an attempt to bribe officers with money or sexual favors. When that didn't work, she began kicking or flailing and had to be strapped in twice.
Hearing that a car by a similar description had backed into another vehicle in a parking lot and fled the scene, officers discovered a large and apparently recent dent in her car.
The woman initially refused breath testing, but blew .246 when she was booked for felony assault, felony attempt to influence a public servant, driving under the influence, resisting arrest, careless driving and failure to report an accident.
THREE MONTHS LATER …
When deputies stopped a Las Vegas man for cutting them off in a Rifle roundabout on April 4, they didn't know the motorcycle in the back of his Chevy Blazer was stolen.
The 45-year-old didn't have a valid license but told police he was driving out of town only because the woman with him didn't know how to get on the highway. The truck, camper and motorcycle were towed, but the driver was let go with a summons.
Upon further investigation, authorities discovered that the temporary dealer tag on the motorcycle lacked several features of an authentic tag, and that the $16,000 bike had been reported stolen in San Antonio in September 2014.
The Blazer's driver was picked up July 12 on a warrant for felony motor vehicle theft and forgery.
TEENS + VODKA + WHISKEY = A MESS
An investigation into underage drinking and a hit-and-run accident on the night of June 6 ultimately led police back to a 30-year-old New Castle woman who bought the alcohol.
Interviews with two boys who were too intoxicated to run away when police located their car near a Rifle location known as "Stoner's Paradise" led to two more teens, who told the same story.
According to testimony in the arrest affidavit, a fifth youngster had been driving the group around in a borrowed car and picked the woman up at her apartment. They gave her $28 for a bottle of McCormick vodka and a bottle of Kentucky Deluxe whiskey before they dropped her off and headed for Stoner's Paradise. On their way back into town for more Coca-Cola, they crashed into a Forest Service station fence. Encouraged by his friends, the driver fled back up the hill, but was spotted by one of the group's parents en route, prompting most of the teens to flee.
Based on surveillance footage, police contacted a woman who fit the boys' description. She expressed concern for the health of the group after the crash and told police that she had met only one of them before, and had been told they were going camping.
A warrant was issued for felony contributing to the delinquency of a minor on June 9, and she was arrested on July 13.
$485 IN SANDWICHES
A suspiciously large food order on July 1 was exposed as fraudulent when the owner of the credit card used told police he wasn't even in Glenwood Springs at the time.
Police got a description of the man who had ordered $485 worth of sandwiches, asked for three in person and had the remainder delivered to Two Rivers Park. According to the arrest affidavit, police traced the number back to a 26-year-old Glenwood man, who returned to the restaurant on July 9 and was spotted by an employee.
He was arrested for felony identity theft, misdemeanor theft, and unauthorized use of a financial transaction device.
STEALING FROM A BABY?
When New Castle police officer investigated a banging noise in the wee hours of July 5, he began to suspect a man in the front seat of a nearby car might have something to do with it.
According to his arrest affidavit, the 26-year-old local told the officer that he was very intoxicated and trying to sleep in his car.
The tire iron in the console and broken window in a nearby vehicle painted a different picture. Observing that the other vehicle — which had a child safety seat in the back — the officer found its glove box open and the contents strewn about. The officer asked the man to step outside. That's when a pacifier fell out of the door of the undamaged car.
The occupant was arrested for felony trespass and felony criminal mischief.
MAN ARRESTED FOR HURTING MOM
A 72-year-old Silt woman called police July 8 after her 45-year-old son reportedly flipped over her chair while under the influence of painkillers.
The woman told police that her son had abused painkillers in the past, but had recently been prescribed some for a shoulder surgery, according to the arrest affidavit. Lately, she said, he'd been taking too many and become hostile. When she asked him to leave, he allegedly told her "you can't do that to your son" and flipped her recliner, causing her to bash her hands on the coffee table.
The woman returned to the house with police to find her son gone and her pickup missing. When he returned, apparently intoxicated, later in the evening, he denied the incident, but was arrested for felony crimes against an at risk adult, misdemeanor assault and driving under the influence.
HE COULD HAVE JUST LEFT
By the time Glenwood Springs Police responded July 11 to a report of a combative person Valley View Hospital, guards already had the man restrained and handcuffed to a hospital bed.
They told police that the 59-year-old Carbondale man had been asked to leave after he shouted racial slurs at a Latino security guard. While being escorted out, he reportedly attempted to take the guard's firearm, and was summarily subdued.
According to his arrest affidavit, the man attempted to kick at and threatened guards and officers alike, saying things like "Why aren't you going after Mexicans?"
He was arrested for felony assault, misdemeanor bias-motivated crimes, harassment and obstructing a peace officer.
CARBONDALE FIGHT
After neighbors broke up a fight at a Carbondale trailer park July 11, the homeowner told deputies that the incident began with three men harassing him and his family.
He fought back when the trio began throwing beer bottles at him, he said. Although he suspected that he may have broken a bone in his hand, he refused treatment.
The other three men, all in their 20s, were arrested for misdemeanor assault and disorderly conduct. A search of the men and the area yielded a small amount of cocaine, adding felony possession of a controlled substance to the preliminary charges.
ON THE NOD IN A JEEP
A couple sleeping in a Jeep in Glenwood Springs were awakened by police early the morning of July 14.
Officers quickly identified the man as a 30-year-old Snowmass Village resident with a warrant for his arrest, and asked him and the 19-year-old Carbondale woman with him to step out of the car. A pre-tow search of the car turned up several baggies of suspected heroin, an assortment of used and unused needles, a digital scale and a spoon.
The pair were arrested for possession of a controlled substance.
STEALING THE RENT MONEY
When a typically punctual tenant failed to pay his rent to a New Castle real estate outlet, suspicion fell on a former employee.
Supervisors found that the 26-year-old woman had taken the cash payment on March 11 — the same day she was fired. According to the renter's testimony in the arrest affidavit, the woman refused to provide a carbon copy receipt and wrote one out by hand. An investigation later revealed $460 in missing cash and two other payments that were never deposited.
The woman was arrested for felony theft on July 15.
---
Support Local Journalism
Support Local Journalism
Readers around Glenwood Springs and Garfield County make the Post Independent's work possible. Your financial contribution supports our efforts to deliver quality, locally relevant journalism.
Now more than ever, your support is critical to help us keep our community informed about the evolving coronavirus pandemic and the impact it is having locally. Every contribution, however large or small, will make a difference.
Each donation will be used exclusively for the development and creation of increased news coverage.
---
Start a dialogue, stay on topic and be civil.
If you don't follow the rules, your comment may be deleted.
User Legend:
Moderator
Trusted User
---
Local
Fall officially begins Wednesday with the autumnal equinox, but for Glenwood Springs gardeners, the season kicked off early as the area's first freeze set in Monday night.
---
---
See more