Film project shines spotlight on education innovations
A multi-year effort to seek out and tell the stories of American schools that are embarking on innovative approaches to education is a lesson in itself for Emmy Award-winning filmmaker Lee Hirsch.
"I am learning a lot along the way," Hirsch said during a quick break Saturday evening while filming a segment about Yampah Mountain High School at the Glenwood Caverns Adventure Park.
In his visits so far to more than 30 schools and communities, including several like Yampah that are vying for a $10 million XQ Super School grant this summer, there's a recurring theme.
---
---
What is often forgotten in traditional education, Hirsch said, is the social-emotional side of learning. That was a key message in his award-winning 2011 documentary, "Bully," which told the stories of five students who endured bullying in school and their struggles to cope and overcome.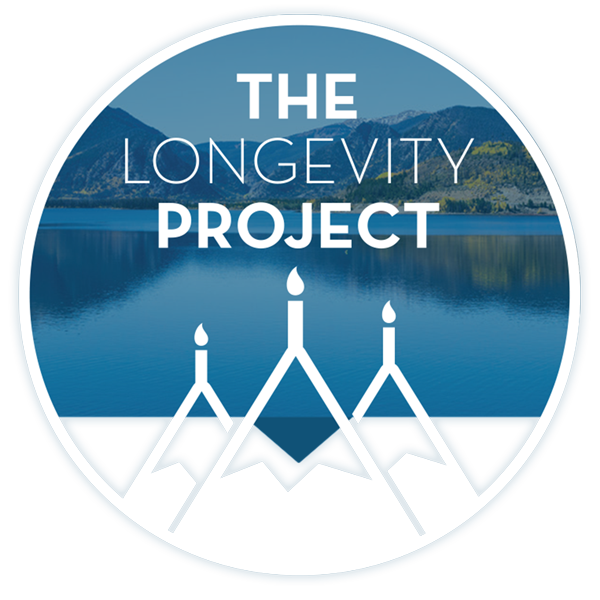 "There are so many different types of innovations aimed at addressing that social-emotional part of education," Hirsch said. "It's all about how we spark these kids and give them a much deeper meaning to what they are learning. There is some incredible promise in what we can really create."
---
---
For Yampah Principal Leigh McGown, whether the Glenwood Springs-based alternative school is successful in winning the five-year, $10 million Super School grant or not, it's a necessary community conversation.
"We're not going to give up on this if we don't get the grant, we are going to make it happen one way or another," she said. "What's been so exciting is the process of getting the community involved around making sure students are successful and that we are engaging them. Learning is a community process, which is why we look at the whole community as our campus."
No doubt, the Super School partnership would be critical in helping Yampah carry out its plan, McGown said.
Yampah is in the running among 348 semi-finalist schools for the XQ grant being financed by Steve Jobs' widow, Laurene Powell, and aimed at reshaping education in America's high schools. The school should know in two weeks if it will be among 50 finalists for one of five grants that are being offered.
The winners are to be announced in August. Each will receive $2 million a year for five years to help them implement their plans.
Yampah serves as an alternative public high school for students from Aspen to Parachute, including an innovative teen parent program. Through the XQ initiative, it is working to develop a broader model that can be shared with other high schools locally and abroad.
Part of the plan is to develop an online platform that can be expanded statewide and nationally. Another aspect is to work with area business professionals and Colorado Mountain College to develop a campus-based, learn-work program that can help students follow their passions and gain valuable work experience while still in high school so that they can become business leaders and entrepreneurs themselves someday.
Think of it as a business incubator that's tied to the school, said Altai Chuluun, a leader in the Glenwood Springs business community and member of Yampah's advisory committee.
"This could be the start of something huge in how we reform education," he said. "We want to be the leader in rural school systems and how to redefine high school education."
The grant would be used to maximize that effort, he said, but the intent is to proceed with the project regardless.
Filming for Hirsch's documentary began Friday evening with a sidewalk chalk art competition for students as part of Glenwood Springs' new monthly Glen-a-plooza event. A Saturday raft trip with Yampah students and teachers gave the film crew a look at a typical school activity, including a floating geology lesson. The day ended with interviews of school and community leaders at the Caverns Adventure Park.
Student Justice Bouchet is excited to share her own experience at Yampah along with her hopes and dreams for the school.
"The idea of developing pods for people from the community to come in and teach about their profession would be so cool," Bouchet said, adding she is a little disappointed as an incoming senior this year that she won't be able to see the plan fully implemented.
On the other hand, maybe she can come back to the school in the future to teach students about whatever it is she's doing for a career, she said.
Sophomore Rachel Eagleton said Yampah has made for a smooth transition from the small charter school in Marble she attended as a middle schooler.
"It's very much the same here, where all of the kids hang out together no matter their interests or what age they are," she said of a cohesive dynamic that helps students focus more on what they are learning.
Hirsch said the most successful schools he has visited have a strong partnership with their broader community.
"Transforming education takes an incredible commitment from a lot of different people to look at how we meet problems with love, innovation and rigor," he said.
Hirsch said he intends to continue following the Super School grant recipients over the next couple of years as they implement their plans.
---
Support Local Journalism
Support Local Journalism
Readers around Glenwood Springs and Garfield County make the Post Independent's work possible. Your financial contribution supports our efforts to deliver quality, locally relevant journalism.
Now more than ever, your support is critical to help us keep our community informed about the evolving coronavirus pandemic and the impact it is having locally. Every contribution, however large or small, will make a difference.
Each donation will be used exclusively for the development and creation of increased news coverage.
---
Start a dialogue, stay on topic and be civil.
If you don't follow the rules, your comment may be deleted.
User Legend:
Moderator
Trusted User
---
Local
Change in the field of law enforcement is happening. Garfield County Sheriff Lou Vallario has seen it.
---
---
See more