Fitness column: Don't blame everything on genetics
If you think that peanut allergies and Alzheimer's disease are problems, just wait until we can modify human genetics mainstream. Sometimes when I look around, I am absolutely sure that we already are modifying human genetics. Leading minds in science seem much more concerned about the power of genetic alteration than the power that genetic predisposition currently has on disease. I, however, am anticipating funnier Wal-Mart shopper photos thanks to advances in genetic monkeying that will eventually be available to the average consumer.
Experts from the WHO (World Health Organization — but it might as well be the band with the same name as they made more sense) and the USDA are not even close to sure how much of a factor genetics are in regard to disease. Yet, we love to blame everything on genetics because it makes for a great self-victimizing crutch.
The genetic excuse is also a great way to blame your parents for your problems without blaming your own behavior. No wonder my generation falls for any explanation for disease that conveniently removes us from responsibility. The genetic excuse appeals to Generation-X more than '80s theme parties.
---
---
The best, very gracious, ridiculously enthusiastic estimates from leading organizations are barely committing to about 10 percent as the amount of adult disease that may be tied to genetic issues. Of course there are genetic traits that make us a little more susceptible to disease. I just think that this fact is blown out of proportion to sell more drugs. I would agree with some experts who claim that certain genetic factors contribute to all things. I just don't think that genetics play the huge role in human performance and disease that we allow it to be.
We know that the way our bodies react to the environment represents at least the other 90 percent of disease. Yet, we spend nothing on prevention and preserving a healthy environment in comparison to making profitable frankenfood and drugs.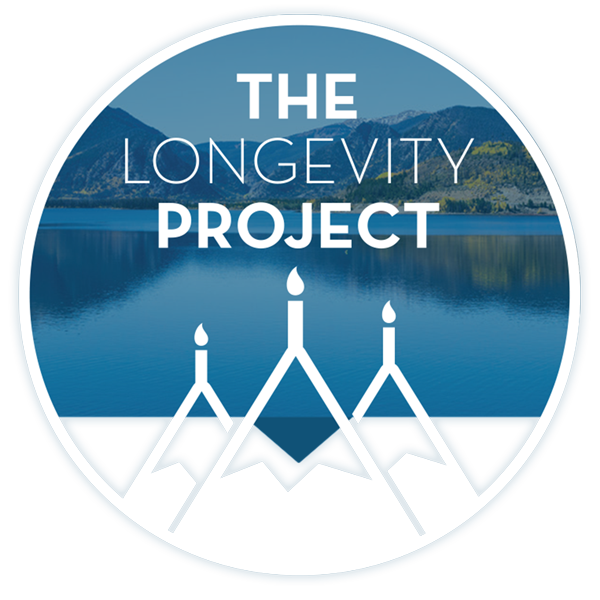 Participate in The Longevity Project
The Longevity Project is an annual campaign to help educate readers about what it takes to live a long, fulfilling life in our valley. This year Kevin shares his story of hope and celebration of life with his presentation Cracked, Not Broken as we explore the critical and relevant topic of mental health.
---
---
When you are told that some disorder you have is genetic, you accept it for some reason. This makes you more likely to settle in to your new diagnosis and be more apt to take your medication. There is nothing you can do about your genetics. If you are told enough by experts that you can't overcome a problem because of genetics, you will eventually believe it. We'll believe almost any lie with enough repetition.
I'd argue that the mind has the potential to out-do genetics like the day is long. Decades of competitive athletics has shown me over and over how less genetically gifted athletes tear up their less determined counterparts with sheer will. Ask any doctor if they have ever experienced a miracle or seen an amazing and unexplained recovery. Is that genetic?
Don't allow the "psy-op" of western medicine shut down your healing possibilities.
By the way, where are the promised miracle cures that are the result of genetic research? We were supposed to be able to fix genetic problems by now. The human genome project was supposed to reveal all the genetic answers. We can go to the moon but can't cure a cold? We can track an RC car on Mars but can't find a cure for cancer? There are 600,000 different food items in a grocery store and all of them are totally safe to eat? We can build a roundabout, but we just can't drive in it? Perhaps we've figured all of these things out but were just waiting for the right crisis or marketing opportunity to reveal the solutions.
Yeah, it's the genetics. It's definitely not the onslaught of chemicals, radiation, GMOs, misdiagnosis and lies. It's your fault that you're sick! OK, it's your parents' fault. They ate chemical microwaved food out of plastic containers too. No, it's your grandparents' fault. They grew up in the Great Lakes region and enjoy higher rates of cancer because of their genetics. Nope, it's your great-grandparents' fault because they worked in coal mines and their bad genetics killed them.
Pete Townsend said, "We won't get fooled again!" Somehow I suspect that we will.
Steve Wells is a personal trainer and co-owner of Midland Fitness. His column appears on Tuesdays.
---
Support Local Journalism
Support Local Journalism
Readers around Glenwood Springs and Garfield County make the Post Independent's work possible. Your financial contribution supports our efforts to deliver quality, locally relevant journalism.
Now more than ever, your support is critical to help us keep our community informed about the evolving coronavirus pandemic and the impact it is having locally. Every contribution, however large or small, will make a difference.
Each donation will be used exclusively for the development and creation of increased news coverage.
---
Start a dialogue, stay on topic and be civil.
If you don't follow the rules, your comment may be deleted.
User Legend:
Moderator
Trusted User
---
Local
Ivan Jackson joined LIFT-UP as its new executive director in August.
---
---
See more