Five tips to prepare for fall sports season
Health View
Valley View Hospital

Marni Barton, ATC (Athletic Trainer Certified) is an athletic trainer at Valley View Hospital and Head Athletic Trainer at Glenwood Springs High School. As fall approaches, teams are returning to the local practice fields. But before any athlete returns to the rigors of practices, Barton has a few tips for young men and women who want to perform at their peak.
"Some kids have been doing things like athletic camps all summer to stay fit and in shape," she explains, "but then there are those who just aren't. They've taken the summer and had some fun. In return they are coming back into sports and not in shape. They need to focus and do everything they can for themselves to become acclimated to the level of competition they are entering."
Barton notes that, in particular, kids going from club sports or middle school athletics to a high school sports setting will see very big transitions and a higher demand on their performance physically and mentally. "A lot of those kids are doing things but not at the level they were before," she says. "Now they have to step up and be ready for a bigger challenge."
---
---
In addition to adjusting sleep schedules for early practices, Barton has five tips to help make the transition to the next level of sports even smoother:
1. Start breaking in new athletic shoes. "Many students will come to the first day of tryouts or practice in brand-spanking-new shoes they just took out of the box for the first time. In minutes they have blisters and can't walk. They haven't broken in their shoes. It doesn't matter what sport they are in, by the first day of tryouts or practice, students need to make sure they've worn the shoes around the house. Start with one hour, then two hours. Soon after that they should be going for a jog and breaking them in before they have to partake in a very intense practice."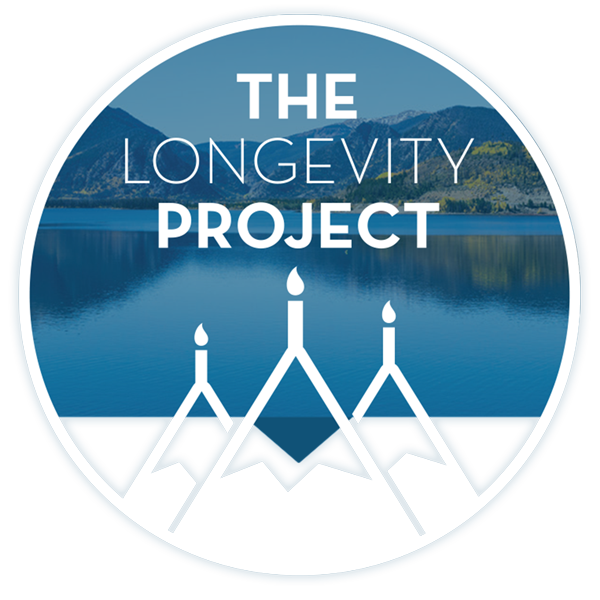 Participate in The Longevity Project
The Longevity Project is an annual campaign to help educate readers about what it takes to live a long, fulfilling life in our valley. This year Kevin shares his story of hope and celebration of life with his presentation Cracked, Not Broken as we explore the critical and relevant topic of mental health.
---
---
2. Get up early and move. "Two weeks before practice or tryouts, get in the habit of slowly getting up 15 minutes earlier every day. Use that time to go for a hike, jog or walk, so when you return to sports you are not so slammed that you can't function. Working out earlier in the day, at the cooler times of day, helps the body get used to the stress of exercise. Don't push it in the heat. And start out slow, don't wake up one morning and go for a 5 mile run. Do it as a walk/run interval instead. It's just as good as pounding out 5 miles of running."
3. Establish a post-workout snack. "Nutrition before you work out or practice is important, but establishing a post work-out snack to get your body back up is even more important. It doesn't have to be a meal, just a snack, as long as it has a balanced mix of carbohydrates and protein. A good example is chocolate milk. If you don't like that, go with yogurt with granola or apples with peanut butter. It will help your muscles recover and prevent muscle breakdown. If athletes start determining that perfect snack now, they will know what works well for them. Remember to replenish right after practice. Don't wait or your body will crash."
4. Hydration, hydration, hydration. "Going hand in hand with nutrition is hydration. A good rule of thumb is to weigh yourself before and after you work out and then drink 32 ounces for every pound that you've lost in that session. This is particularly important for football players who are on the two-a-day schedule. It will help replenish the hydration your body needs. In terms of sports drinks, if they can tolerate water, go for it, and those athletes are not going to need to worry about calories or sugar. But if sports drinks taste better to you, those are fine as well. What we want is that fluid replacement. Sports drinks have other stuff added to them, yes, but we need to get those fluids back. One thing I do not recommend is caffeine post workout. No Rock Star or Monster energy drinks. Just go with Powerade, Gatorade or water."
5. Prepare for cramping. "Sometimes during the first game of the season I see a lot of athletes dealing with cramping muscles. I don't know if it's the anticipation or stress leading up to the first game, or they are just so amped and not thinking about things right, but if you are one of those people who tend to get muscle cramps, use one of the tricks of the trade to prevent them. A couple of things: Make sure there is enough calcium in your diet. Another is electrolytes. Some athletes on the day of their event drink nothing but Pedialyte for the electrolytes. Or, before competition, have pickle juice. If you don't want pickle juice, bring a pickle and eat it beforehand — or mustard. A couple of mustard packs before your event seem to help. The reason for these foods is that the common ingredient is the vinegar. Something in the vinegar works well to prevent and relieve muscle cramps. Eating these foods is better than a muscle cramp when they need to get back out onto the court or the field."
---
Support Local Journalism
Support Local Journalism
Readers around Glenwood Springs and Garfield County make the Post Independent's work possible. Your financial contribution supports our efforts to deliver quality, locally relevant journalism.
Now more than ever, your support is critical to help us keep our community informed about the evolving coronavirus pandemic and the impact it is having locally. Every contribution, however large or small, will make a difference.
Each donation will be used exclusively for the development and creation of increased news coverage.
---
Start a dialogue, stay on topic and be civil.
If you don't follow the rules, your comment may be deleted.
User Legend:
Moderator
Trusted User
---
Local
All schools in the Garfield Re-2 School District will require students and staff to wear masks indoors starting Sept. 27, the district announced Wednesday.
---
---
See more