Hanlon, Rupert square off for RFSD board seat
Of four school board seats up for election in Roaring Fork School District this year, the only contested race is for District A, which covers parts of Carbondale and Basalt. Karl Hanlon, who was appointed to the board last year, is running against parent Jennifer Rupert for a two-year term.
At the Post Independent's request, they answered a series of questions on their policies and background.
Why do you want to be on the school board?
---
---
Rupert: As the parent of a third-grader, I have a vested interest in the future of our schools and in particular seeing our strategic plan fully implemented. If we don't actively push on improving our schools, they won't improve. In my conversations throughout the valley, despite the great work of the existing board, many people still don't feel that they have an advocate. I am running because I want to serve in that role.
Hanlon: As a first-generation college student, where I am today was made possible by a great public school system. Colorado in general and our school district specifically has the ability to offer a path to knowledge and success that can serve our whole population, from our growing immigrant community to our longtime locals. The community has given us a great vision of what it wants from our schools. For me, seeing and being part of implementing that vision is the driving force behind my desire to be on the school board. It is not just about my children's success, it is about all of our children's success and ultimately our whole communities' success.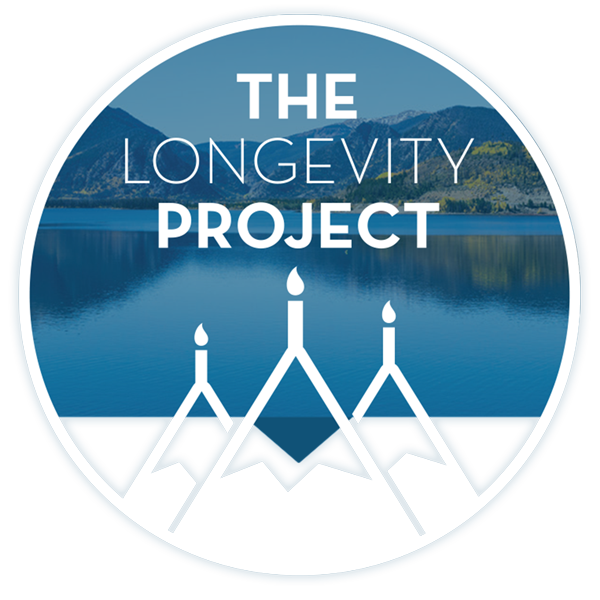 Participate in The Longevity Project
The Longevity Project is an annual campaign to help educate readers about what it takes to live a long, fulfilling life in our valley. This year Kevin shares his story of hope and celebration of life with his presentation Cracked, Not Broken as we explore the critical and relevant topic of mental health.
---
---
What is your experience with local schools and education in general?
Hanlon: I have been working with local governments for the last 19 years here in the valley. That has included working with the Roaring Fork School District on various issues ranging from keeping Glenwood Springs High School in town in Glenwood to helping implement school land dedication in lieu of fees to help fund the development of our schools. Most recently I have served on the school board since last fall and was the architect of the deal that ensured we retained a highly skilled executive team now and planned for the orderly succession of leadership in the near future.
Rupert: I have a third-grader in the bilingual program at Basalt Elementary School. For the past four years, I have been involved in formal and informal ways with the school and the district. I participated in the district visioning meetings that led to the creation of our strategic plan. I've had the pleasure of teaching martial arts to elementary school children in our inaugural year of the early release program, where I got to know many children and their parents. I am currently serving as the Basalt coordinator for the Bond Together Campaign, which gives me the opportunity to speak with many different community members throughout Glenwood, Carbondale and Basalt and to hear their thoughts, questions and suggestions regarding the Roaring Fork School District. Also, because my husband grew up in the valley and attended several of our local schools, including the Basalt schools (BHS class of '93), we have a unique perspective on the past, present and future of local school issues.
What do you think is the biggest challenge facing Roaring Fork School District?
Rupert: There is so much we do well here, but I believe that as a district that encompasses three towns with different identities, strengths and challenges, our district has work to do. We need to work together as a community to elevate our entire school district — why shouldn't we be one of the best in Colorado? How do we do this? We must ensure that there is trust, respect and engagement throughout the entire district and its relationship with the community. We must nurture our partnerships within the community — businesses, nonprofits and government — so that they can support and enhance the work of the district. From a very nuts-and-bolts perspective, we know that good teachers make good education. Let's make sure that our administrators are empowered to reward the best teachers and to bring in the resources to help those striving to improve. Let's transform the challenge of our school district's diversity (cultural, geographic, and socio-economic) into a strength that will help propel us to excellence, by reaching out to all members of our school community and bringing them more into the fold of the school, into the classroom, into the planning process.
Hanlon: Today, passing the bond in November. Our facilities and teacher housing are such critical issues to our long-term success that it is imperative we are successful in the election. As we move into the future the challenge is to stay connected to our community, continue to find meaningful ways to enhance and strengthen our schools and stay true to our mission of providing the best education possible to all of our students.
What is its biggest strength?
Hanlon: The communities and the people that make up our district are by far its biggest strength. Every day I am humbled by the hard work, dedication and successes of our principals, teachers and staff. Our parents are just as dedicated. The incredible turnout for the visioning process that led to the strategic plan and the involvement in creating the facilities master plan both demonstrate how committed our parents are to our kids' learning and success.
Rupert: If one takes only a moment to research what is happening in schools around our country, the strengths of our valley schools become quite clear. We were lucky enough to be able to participate in visioning processes that can actually lead to action. We have great, experienced, administrators like Diana Sirko, Rob Stein and Shannon Pelland, a strong executive team and many excellent principals and teachers. The implementation of the RFSD Habits of a Scholar and Crew programs allows development of not only academic goal setting and achievement but of character skills and social-emotional learning. Our kids are learning, from a young age, that they are more than just a percentage; that they have a real face, a voice, are a key part of a team. They are valued. This is not a regular practice in too many schools throughout our country.
What is your biggest challenge as a board member?
Rupert: I believe that my greatest area for growth would be coming to the board as a new member. That said, one of my strengths is relationship building and I look forward to the opportunity to create new relationships with the other board members and the district team. I have already started to dig in to understand how the board operates, and I believe I would be able to step into the new role with confidence, humility and grace.
Hanlon: Finding the resources to make our schools what we envisioned them to be through the strategic plan. Colorado schools suffer from a severe lack of funding. That lack of funding manifests itself in our struggle to attract and retain teachers. Finding creative solutions such as the housing component of the bond to keep and retain our talented administrators, teachers and staff is critical to the district's future success.
What is your biggest strength?
Hanlon: Finding creative solutions to complex problems and successfully implementing those solutions. Last year I made a commitment to the community to find a solution to the district leadership and succession issue, which threatened to overwhelm the positive progress that the board had made. Negotiating a resolution to the leadership questions this past year is a great example of my ability to find a win-win solution and deliver on a commitment.
Rupert: The school board is a critical community link to its public schools. The board members are tasked with such things as setting policies, providing guidance and overseeing how tax dollars are spent so that administrators and teachers have the support they need to get to the job of ensuring that all children in Roaring Fork School District receive the best education possible. The school board must act as one key bridge between the district and the community.
I am the right person for the job: I have the time and the energy to serve the district and the community. I will draw on the management, teaching and people skills that I've developed through co-owning an excavation business with my husband, teaching martial arts and skiing to adults and children, serving in a management position at Aspen Skiing Company, and most importantly being a mom.
My strengths as a leader lean towards my ability to listen, connect, engage and motivate. I believe these are skills that are needed on the board to ensure that our district vision and Strategic Plan moves forward and ensures excellence in education for all our children.
How would you represent District A?
Rupert: District A is unique in that it includes two large school communities in Basalt and Carbondale, and also traverses a large amount of real estate from Old Snowmass through Carbondale. It presents a great opportunity for cross-communication and relationship building. As a parent, with peers throughout District A, I have already been working to bring together parents from the different schools through school functions and conversations sharing best practices. I would continue to represent District A by increasing these opportunities, ultimately providing a model to connect not only Basalt and Carbondale, but Glenwood as well.
Hanlon: Listening, not to a few but to everyone. I have had the amazing and unique opportunity through my blended family to have graduated two kids from the Basalt schools, have one at Roaring Fork High School and another at the Carbondale Community School. It is easy in today's world to hear your own echo rather than seeking out new voices and new perspectives. In my many roles as father, husband, attorney, small business owner, school board member, board member for Aspen Public Radio and friend to a diverse group of valley residents, I am blessed with plenty of voices letting me know what their perspective is on most any issue.
How would your represent the whole of RFSD?
Hanlon: Pretty much the same way as I would represent District A. While we are required to reside in a particular district we represent the interests of the entire school district. It is important to remember that each time we as a board make a decision. Good decisions reflect an understanding of how they affect the whole district.
Rupert: I'm a listener and I'm a doer. I will proactively seek out the community's viewpoint. Active engagement within our entire district is the next piece of the chain to propel our schools forward. I would use my skills in leadership, people management, communication and planning for the benefit of all people, all children and all of the schools within our community.
What else should people know about you?
Rupert: I am not afraid to question the status quo. I don't believe in unnecessary change but I do believe that it is important to always keep an eye towards the future, and be ready to adjust goals and strategies as needed. My years spent as a teacher, trainer, athlete, teammate, student, wife and mom have taught me the importance of hard work, perseverance, teamwork and compassion. I am a fourth-degree master instructor in Korean martial art Soo Bahk Do, a practice that emphasizes discipline, respect, community, justice, peace, courage, honesty and humility — all skills I'll need in this job. Most important though is that I'm going to listen to you, I'm going to work for you, and I will not let up.
Hanlon: I have been quietly serving our valley community for nearly 20 years. I have served on various nonprofit boards, provided pro bono legal advice to nonprofits and individuals, represented local governments and volunteered at our schools, all with the vision that the valley is a great place to be and that I have a responsibility to make sure it remains that great place for all of us.
---
Support Local Journalism
Support Local Journalism
Readers around Glenwood Springs and Garfield County make the Post Independent's work possible. Your financial contribution supports our efforts to deliver quality, locally relevant journalism.
Now more than ever, your support is critical to help us keep our community informed about the evolving coronavirus pandemic and the impact it is having locally. Every contribution, however large or small, will make a difference.
Each donation will be used exclusively for the development and creation of increased news coverage.
---
Start a dialogue, stay on topic and be civil.
If you don't follow the rules, your comment may be deleted.
User Legend:
Moderator
Trusted User
---
Local
Fall officially begins Wednesday with the autumnal equinox, but for Glenwood Springs gardeners, the season kicked off early as the area's first freeze set in Monday night.
---
---
See more