'Happy Fair' rings through Carbondale
Jack Reyering
jreyering@postindependent.com

The town of Carbondale on Friday welcomed back its beloved Mountain Fair with the arrival of vendors at Sopris Park.
More than 140 tents and booths popped up Friday morning as the vendors prepared for the start of the fair at noon. Artists and artisans lined the main row and food and drink stations set up on the outside.
Those perusing the vendor set-ups will hear the phrase "Happy fair!" several times strolling through the park.
---
---
Mountain Fair is known as a hotbed for the artistically creative. It officially opened to vendors at noon Friday, but the real action kicked off with the community drum circle around 4 p.m. Afterward, the main stage will be occupied by musicians all the way through the end of the fair Sunday with only short breaks between sets.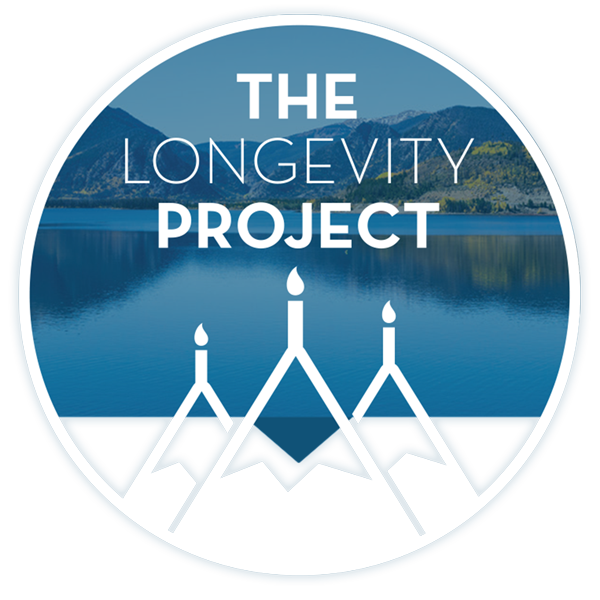 It would make sense that the arts are the focus of the vendors in the park. After all, Mountain Fair is a huge booster for the art programs in the area.
---
---
"All proceeds fund art programs for the Carbondale Arts," said Kat Rich, who is an information booth supervisor and Mountain Fair Dream Team member. "We are hoping to increase visibility for Carbondale Arts and its programs in the community."
Mountain Fair is also almost completely volunteer run. Carbondale Arts, formally known as the Carbondale Council on Arts and Humanities, organizes the hundreds of volunteers as well as many other aspects of the fair.
"There are only three paid staff members," Rich said. "There are over 300 volunteers who work putting together and running the fair."
Planning for Mountain Fair begins in January and continues sporadically throughout the year. The real legwork happens during the last week prior to the fair's start when some volunteers take several days off work to set up the park for the influx of visitors.
Rich expects anywhere from 20,000-25,000 visitors to Mountain Fair over the three-day weekend. Over the years, the fair has focused on becoming more green and sustainable. This year, organizers are strongly emphasizing reusable cups, utensils and plates.
"When you're heading into the fair, pretend like you are going camping," said Jason White. White is a member of the Green Team, a local organization that works to make Mountain Fair more sustainable.
White is referring to the idea of bringing reusable eating utensils. Patrons who bring their own canteens or buy them at the fair will find discounts on liquor and cleaning stations for their supplies.
The Green Team has made all kinds of adjustments over the years to make the fair as sustainable as possible.
"We've been here at Mountain Fair for 10 or 12 years," White said. "We work with the vendors to get compostable materials. We call it working upstream. We reach out to the vendors beforehand and make sure they sign a compliance letter that says they will use the types of materials that we allow at Mountain Fair."
The Green Team has certainly done a lot in recent years to make the fair greener. At last year's fair, the team was able to have a 90 percent waste diversion rate, meaning only 10 percent of the waste ended up in a landfill. They hope be even higher this year.
For the vendors, these hoops are worth jumping through.
Jeff Isaacson has been to every Mountain Fair except for the inaugural one back in 1972.
"There's only one Mountain Fair," Isaacson said. "I used to do all the fairs around here, but this is pretty much the only one I do now. I live for Mountain Fair."
As a beekeeper, Isaacson used to sell his honey by where the main stage is today. Since then, he has been selling his homemade Italian ice, which he has found has been a more popular sell.
"I'll keep doing it until I physically can't anymore," Isaacson said. "I live to be a part of it. I've seen quiet a few great fairs over the years."
Those who set up in the park aren't the only businesses looking to benefit from Mountain Fair.
Charlie Chacos is a co-owner of Bonfire Coffee on Main Street in Carbondale. As an experienced Carbondale business owner, he understands the swarm of people about to hit Carbondale.
"It's pretty much all hands on deck," Chacos said. "We don't allow many people not to work. We average about four staff members on duty for the mornings, but we'll probably have six for Mountain Fair plus managers."
Just up the street, David Dixon of Strange Imports is preparing too.
"We get a big increase in traffic and a moderate increase in sales," Dixon said.
As a shop with expensive and fragile merchandise, Dixon is also wary of what the increase in traffic might mean for his shop.
"Intoxication can be an issue, also a bunch of little kids dripping ice cream everywhere," Dixon said. "Overall I don't mind it. I'm very welcoming to everyone who wants to look around. I've never had any real problems with anyone."
As master of ceremonies, town Trustee Katrina Byars' voice will be heard over the speakers to make announcements of the goings on at the fair. But her involvement in the fair is two-fold. She is also the general manager of the Dandelion Market food co-op.
Byars increases her staff and product, but her biggest concern is not about her role or her business.
"I just want everyone to have a safe and happy Mountain Fair," Byars said. "There is nothing else like it."
---
Support Local Journalism
Support Local Journalism
Readers around Glenwood Springs and Garfield County make the Post Independent's work possible. Your financial contribution supports our efforts to deliver quality, locally relevant journalism.
Now more than ever, your support is critical to help us keep our community informed about the evolving coronavirus pandemic and the impact it is having locally. Every contribution, however large or small, will make a difference.
Each donation will be used exclusively for the development and creation of increased news coverage.
---
Start a dialogue, stay on topic and be civil.
If you don't follow the rules, your comment may be deleted.
User Legend:
Moderator
Trusted User
---
Local
Change in the field of law enforcement is happening. Garfield County Sheriff Lou Vallario has seen it.
---
---
See more