Immigrant Stories: Escaping civil war in El Salvador
Immigrant Stories
Immigrant Stories by Walter Gallacher appears on the fourth Tuesday of the month. Gallacher is a photojournalist and independent radio producer. Anyone with an immigrant story to tell about themselves or relatives is invited to email wjgallacher@gmail.com. To read past Immigrant Stories, go to www.immigrantcolorado.blogspot.com.
Mercedes Garcia came to the United States from El Salvador. She describes her experience to Walter Gallacher's Immigrant Stories.
Garcia: In 1990, I came to the United States from El Salvador. I was 25. The civil war in my country had been going on for 10 years, and I was looking for a safe place to live with my son and my husband. We were suffering a lot then because we had soldiers and the guerrillas fighting one another in our village, and we were caught in the middle.
When I think about it now, I realize how blessed we were to have survived. Our houses were made of wood, so the bullets came through our walls. When the fighting would start we would hide under the bed, but we didn't have big, thick mattresses to protect us. Under the bed wasn't a safe place, but it made us feel safe.
---
---
Gallacher: Did the fighting happen a lot?
Garcia: Yes, the war started when I was 15. It was really hard because we always lived in fear. When the guerrillas came the fighting was all around us.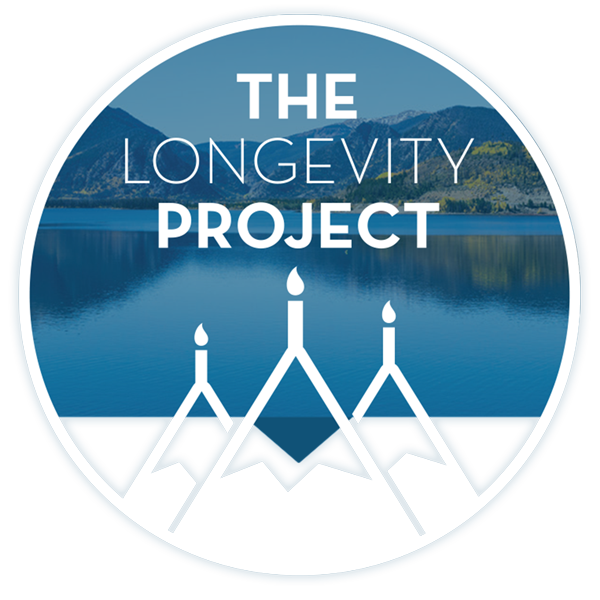 Participate in The Longevity Project
The Longevity Project is an annual campaign to help educate readers about what it takes to live a long, fulfilling life in our valley. This year Kevin shares his story of hope and celebration of life with his presentation Cracked, Not Broken as we explore the critical and relevant topic of mental health.
---
---
Every time we traveled, our bus was stopped by soldiers. They would take us off the bus, line us up, check our papers and interrogate us, trying to find out if we were guerrillas.
I remember the day that the soldiers took my brother. He had just turned 15, and they needed soldiers for the army. When my mom found out what had happened she went to the army office. She knew that if she didn't get him out of that office quickly he would be moved, and we would probably never see him again.
She stayed there for hours crying and begging the soldiers to let my brother go. She gave them what little money we had, and they finally agreed to release him. That's when my dad decided to take my brother and flee to the United States.
It was 1989, I was studying accounting at the university, but things kept getting worse and worse. Bridges and power stations were being bombed, and we were without electricity and transportation for months. The sounds of the war were everywhere. I finally decided I had to join my dad and brother in the United States and find a safe place so my son and husband could come.
Gallacher: Why did you come without your son and your husband?
Garcia: My husband had a job as a teacher, and we needed somebody to be making money. Also, my son was 5 and has learning disabilities. I didn't feel like I could keep him safe on the journey north.
Gallacher: What was that journey like?
Garcia: It was really, really difficult, but I was fortunate to come with some of my neighbors. There were 10 of us, seven guys, my cousin and me and the wife of one of the guys. It was really dangerous, so it was good to have the men there to look out for us.
It took us a month to get here. We traveled by bus and in the back of trucks and trailers.
Garcia: When we crossed into Guatemala we were taken to a house that we thought was safe, but in the middle of the night these guys with machine guns came and took everything we had. So without any money we couldn't get anything more than what our coyotes gave us. That made the rest of the trip really hard.
We finally got to Tijuana where I crossed into the United States in the trunk of a car. From there I was picked up and driven to Aspen to meet my dad and my brother. It was very strange to be in a place that was so peaceful after living in a country where warplanes, bombs and rifle shots were part of daily life.
Even though I was glad to be away from war I missed my son and my husband so bad. In those days there were no phones so I wrote letters and cried a lot.
I got a job working for the Limelight Lodge in Aspen and started paying back the $3,500 that I owed my parents for the trip. My dad helped me get started on my application for asylum, and five months later I had a work permit. That enabled me to get my second job. Soon I was working mornings at the Limelight and nights at the Little Nell.
I worked hard and started learning English and saving money so that I could send money to my husband for the journey. Two years later, he and my son were able to come. It took them five weeks get here.
Gallacher: What was that reunion like?
Garcia: It was wonderful for me, but it was really hard for my son. He has learning disabilities, and the war had really traumatized him. I remember they were putting in a new ski lift in Aspen, and they were using helicopters to bring in materials. My son was terrified because he thought they were going to bomb us. Every time he heard them he ran away and hid. He was afraid of everything. It took him years to get over the trauma of the war.
Gallacher: How long did you and your husband stay in Aspen?
Garcia: Two more years. Rent in Aspen was really high so we stayed in small apartments, worked really hard and finally saved enough to get a mobile home in El Jebel. On New Year's Eve 1994, we moved in. Six days later my husband was killed in a car wreck on Highway 82.
Gallacher: Oh, I am so sorry.
Garcia: I was so sad, but I had to be strong for my son. He couldn't understand what had happened to his dad. The community really helped me during that time. I don't know what I would have done without their support.
Gallacher: Now the civil war in El Salvador has been replaced by gang wars.
Garcia: Yes, it's a very scary time. Young men and women are being killed constantly. These days, I get really nervous when I go back to see my family. Most of the flights get there at night, the most dangerous time. Thank God, there has never been a problem in my village, and I go there frequently.
But I think that changed last week. One of my mom's neighbors was killed outside his house. In my country now, we don't know who's who. We know that there are gang members in our neighborhood, but we don't know who they are. Everybody stays quiet, nobody talks about it, nobody says anything. It is really scary.
Gallacher: So no one complains about the gangs?
Garcia: Oh no, that would be a very bad idea. There are signs up in the city that say, "You don't see, you don't hear, you don't say." The gangs are running things, and when young kids are asked to join they really don't have a choice. If they refuse they are killed. That's why so many families are trying to get their kids out of the country.
Gallacher: When you go home does your family have stories of the problems?
Garcia: We try not to talk about that. We go to the beach and to the pool and have fun. I think they don't want to upset me, and I don't want to worry them. It is a time for us to enjoy one another and forget about the problems for a little bit.
Gallacher: Is your dad in El Salvador?
Garcia: Yes, he moved back about 15 years ago.
Gallacher: How did you end up working in public health?
Garcia: I worked in housekeeping for the Little Nell for eight years and eventually became a supervisor. I remarried and had my second son, but my husband left me when I was three months pregnant, so once again I was alone and trying to work and care for my boys.
I realized I needed a job that didn't have such long hours so I could be home at night with my boys. A friend told me about a job as a Women, Infants and Children (WIC) Educator with Eagle County Public Health, and I applied and got it. I worked there for 12 years. Now I am a WIC Educator for Garfield County Public Health.
Gallacher: Can you describe the job?
Garcia: I counsel moms during their pregnancy so that they can learn how to nurture and care for their children. I teach them about nutrition and the importance of healthy habits for themselves and their children.
We help the women in the program until their children turn 5.
Gallacher: You didn't have anyone when you were left to raise your boys by yourself. It must be rewarding to be give these young mothers something you didn't have.
Garcia: Yes, it makes me feel proud to be able to help young moms and their families. When I had my youngest son, my mom was able to get a visa and come stay with me for three months at time. She will never know how much she helped me. I think about my mom when I am doing my job, and I try to give the mothers the support she gave me.
Also, my brother and his wife had kids and we took turns taking care of our children.
Gallacher: I see you as a very strong person. How did you develop that inner strength?
Garcia: I had no choice. Life has so many things to give you, and you can either get stuck or move along. I feel like somehow I was able to move along.
---
Support Local Journalism
Support Local Journalism
Readers around Glenwood Springs and Garfield County make the Post Independent's work possible. Your financial contribution supports our efforts to deliver quality, locally relevant journalism.
Now more than ever, your support is critical to help us keep our community informed about the evolving coronavirus pandemic and the impact it is having locally. Every contribution, however large or small, will make a difference.
Each donation will be used exclusively for the development and creation of increased news coverage.
---
Start a dialogue, stay on topic and be civil.
If you don't follow the rules, your comment may be deleted.
User Legend:
Moderator
Trusted User
---
Local
Ivan Jackson joined LIFT-UP as its new executive director in August.
---
---
See more