Sunday Profile: Alice Brouhard went from nurse to tech nerd for her family
Alice Brouhard's years of struggle to help her daughter overcome a traumatic childhood brain injury have led her to some places she never imagined.
That's recently included the stage for a TEDx Talk, where she told about spearheading an initiative to sway the world's biggest tech company to recode its operating system in a way that helps people like her daughter to live independent lives.
In 1986, Brouhard and her husband were skiing with their 5-year-old daughter, Kara, at Sunlight Mountain when a skier hit the little girl. "The minute she was hit she stopped breathing," said Brouhard.
---
---
Her husband, Jim, and another man started CPR, but Kara would be in a coma for two months.
They brought her home to Glenwood Springs after three months at St. Mary's Hospital, and she had sustained severe brain injuries. She couldn't walk or talk. She was legally blind and relied on a feeding tube. She had seizures.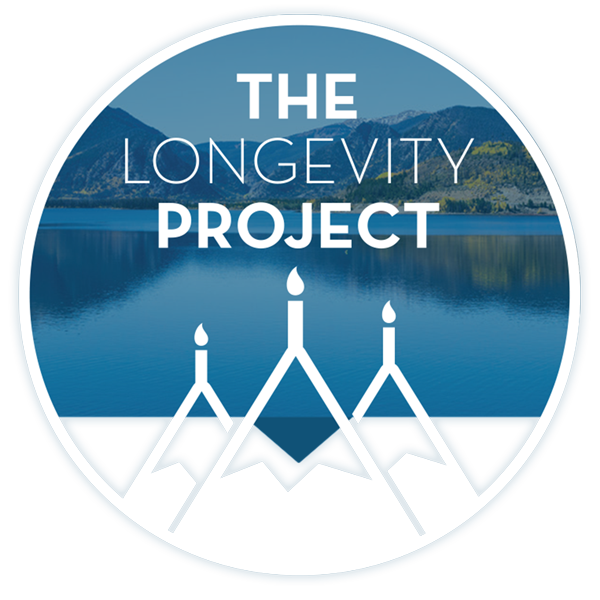 Participate in The Longevity Project
The Longevity Project is an annual campaign to help educate readers about what it takes to live a long, fulfilling life in our valley. This year Kevin shares his story of hope and celebration of life with his presentation Cracked, Not Broken as we explore the critical and relevant topic of mental health.
---
---
"We had literally no idea where to begin," Alice recalled.
Brouhard and her husband are lifelong nurses who'd started work at Valley View Hospital just a few years before Kara was born. Despite that medical background, the Brouhards had never cared for someone with a long-term brain injury.
"The hours and hours of therapy involved; it pretty much takes over your life, trying to get someone back as far as you can get them back," Alice said.
Eventually many of Kara's abilities returned. She would again be able to walk and talk. But she still had significant mental impairments. She still suffered from seizures. Kara wouldn't be able to read, tell time or do math.
Some suggested they should move out of Glenwood Springs because the schools weren't set up to teach someone like Kara. For a few semesters she was bused to Basalt for its special needs program.
But having to go to a school out of town, away from her friends, began to seem like segregation to Kara's mom.
It was a further labeling Kara as different from everyone else, someone who doesn't belong — to a point that Alice said verged on discrimination.
The couple decided that Kara was a part of the community, Glenwood Springs was her home, and they needed to find a way to keep her a part of the community.
They successfully pushed for inclusion at Glenwood Springs schools, something not heard of much at the time, said Brouhard.
"We took the approach that you don't get people to support you by being negative; you get people by saying, 'What can we do together to make this happen?'"
A lot of it was connecting with other parents of children with disabilities who had similar hopes, she said. "How do you make your child a part of the community; how do you push for inclusion within your own school system?"
In the end, the Brouhards were successful and Kara would graduate from Glenwood Springs High School.
NEW CHALLENGES
Following graduation, she attended the Colorado School for the Deaf and Blind for a transition program. When she came back home, the Brouhards were again faced with how they would help Kara integrate into the community and live as much of a self-determined life as she could.
At that time they started using computer software that would remind Kara of daily tasks, which dramatically improved her ability to sustain herself.
But the software was expensive and prone to crashing. Around this time Jim Brouhard developed a benign brain tumor that would require numerous surgeries and leave him with significant impairments to his own memory and organizational skills.
He, too, was able to overcome these obstacles using certain functions on an iPad or iTouch ­— his "memory in his pocket."
Thinking the same could work for her daughter, Alice found an iPad application that was cheap and worked wonders for Kara's needs. By this time, Brouhard was speaking at conferences about the potential for technology to radically improve the lives of intellectually and developmentally challenged people. She'd become a full blown tech nerd and now jumps at the opportunity to show off what can be done with a couple simple applications.
One application walks Kara step by step through cooking dinner. And it even lets her record the reminders in her own voice.
But within a few years Apple had changed its operating system in a way that eliminated key features from Kara's main reminders application, called Aida. The application could no longer run in the background and announce reminders when the time came.
It would still sound an alert, but the user would have to open up the application to see what the reminder was, a crucial step that made it just about useless for Kara.
DAVID VS. GOLIATH
Brouhard's connections with other families and advocates, including supporters of wounded veterans, through conferences prompted her to take the issue to Apple itself, and she started a petition for Apple to fix its operating system.
At one of the conferences she attended an Apple employee warned that she was going to need tens of thousands of signatures to get them to listen. "I thought, well, all we can do is try."
She and another woman she met at a conference launched a campaign on change.org. "When it was all said and done, we had less than 1,200 signatures."
But people weren't just signing the petition; they also wrote in comments about how many people could benefit from the easy fix.
Though Brouhard said she didn't really believe the tech giant would hear her pleas, Apple picked up on the issue and made the fix after a Post Independent story about her quest.
"If people had just signed the petition, Apple probably wouldn't have gotten the message about how important it was."
Brouhard also credits media traffic that started with the PI story.
Last month Brouhard had to sum up the whole experience in under 18 minutes for a TEDx Talk in Rapid City, South Dakota.
Brouhard said absolutely nothing in her experience lent itself to speaking at conferences, or giving a TED Talk or leading a David-versus-Goliath initiative to influence a company worth more than many countries.
"I'm basically a shy person. But the thing that got me going is that Kara has a tremendous spirit. And I couldn't walk away from that spirit."
Kara has now lived in her own place, six blocks away from her parents' home, for nine years. And though Brouhard just ended her 38-year career as a nurse at Valley View, she's started teaching technology courses at Colorado Mountain College.
---
Support Local Journalism
Support Local Journalism
Readers around Glenwood Springs and Garfield County make the Post Independent's work possible. Your financial contribution supports our efforts to deliver quality, locally relevant journalism.
Now more than ever, your support is critical to help us keep our community informed about the evolving coronavirus pandemic and the impact it is having locally. Every contribution, however large or small, will make a difference.
Each donation will be used exclusively for the development and creation of increased news coverage.
---
Start a dialogue, stay on topic and be civil.
If you don't follow the rules, your comment may be deleted.
User Legend:
Moderator
Trusted User
---
Local
Small businesses affected by the Glenwood Canyon mudslides may qualify for federal funding, the state announced Friday.
---
---
See more