Thompson Divide leases formally canceled
Ryan Summerlin and John Stroud
rsummerlin@postindependent.com
jstroud@postindependent.com

DENVER — Twenty-five undeveloped oil and gas leases in the Thompson Divide area west of Carbondale are to be canceled, federal officials announced Thursday in the west lobby of the state Capitol.
U.S. Interior Secretary Sally Jewell and Bureau of Land Management Director Neil Kornze were joined by Gov. John Hickenlooper for the announcement that the BLM will follow through on plans contained in a final environmental impact statement released earlier this year to cancel the long-disputed leases.
Jewell said the decision should stick despite the election of Donald Trump as president, who has vowed to shift energy policy more toward fossil fuel. The change in administration should make no difference, though Congress could pass legislation that reshapes the plan, she said. Industry officials said they would sue.
---
---
The formal record of decision addresses deficiencies in the original analyses of 65 oil and gas leases located on the White River National Forest straddling the Garfield, Pitkin and Mesa county lines stretching south and west of Glenwood Springs.
"I'm returning to Colorado with good news," Jewell said. "Today's decision is a testament to the ability of individuals, businesses, governments and organizations in Colorado to work together to find solutions that make good sense for the local community, economy and environment."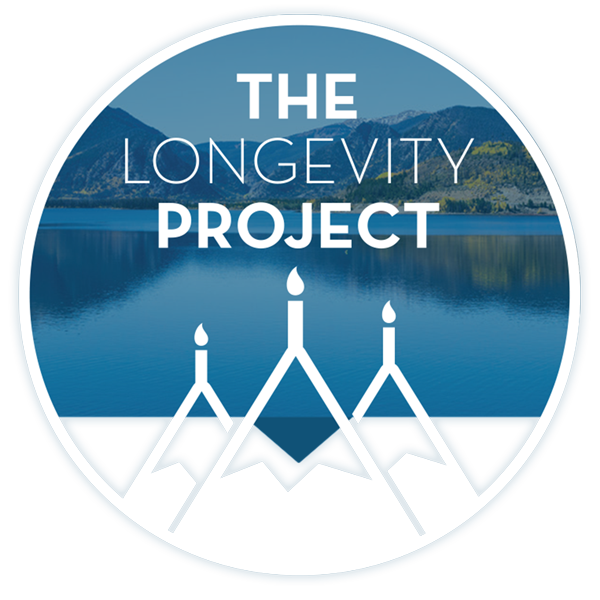 Participate in The Longevity Project
The Longevity Project is an annual campaign to help educate readers about what it takes to live a long, fulfilling life in our valley. This year Kevin shares his story of hope and celebration of life with his presentation Cracked, Not Broken as we explore the critical and relevant topic of mental health.
---
---
Jewell said the decision "strikes the right balance by protecting one of Colorado's most spectacular places and important watersheds and ensuring that any future development is done responsibly and held to high standards."
Industry representatives immediately derided the BLM decision and the political nature of the announcement in the waning days of President Barack Obama's Democratic administration.
Robbie Guinn, vice president of land for SG Interests, which holds some of the Thompson Divide leases, said in a prepared statement that canceling leases constitutes a "taking of private property rights and/or a breach of the lease contracts."
Guinn said the company will seek relief in the courts, and will be looking to the new Republican administration to uphold federal lease contracts.
He said documents obtained by SG and industry groups "clearly show that the retroactive (decision) BLM used to cancel SG's leases was a predetermined political decision from the Obama administration taking orders from environmental groups."
"SG believes that all 65 of these leases are valid and none should have been canceled," Guinn said. "However, if a court finds that all of the leases were improperly issued then all of the leases should have been canceled."
Besides the canceled Divide leases, 40 leases located farther west on the White River National Forest that were issued between 1995 and 2012 and were part of the retroactive BLM review will be allowed to continue.
Many of those leases that are also undeveloped will face new stipulations outlined in the 2015 White River National Forest oil and gas leasing plan restricting surface drilling and construction of new roads.
The remaining leases, which are either producing or tied to leases under production through unitization, are to continue under the stipulations of the original 1993 leasing plan.
"This decision reflects the hard work of local governments, industry, engaged residents and our federal partners to reach a balanced solution," Hickenlooper said. "This is a resolution that protects the beautiful environment of the Thompson Divide, that acknowledges the investments companies have made in the area and lets people get back to business."
Also at the capitol was former Carbondale Mayor Stacey Bernot, who's long been active in seeking protections for Thompson Divide said this was the culmination of over a decade of work to protect the area.
"This also show that the folks in charge of federal lands listened to us," and had an good open process that allowed stakeholders to weight in, she said.
Bernot added that kudos should go to the local Bureau of Land Management personnel who carried a tremendous load in the effort.
They made sure that all voices were heard, and now they're making sure that public lands stay true to their multi-use purpose – allowing oil and gas development where it's more appropriate, not in the Thompson Divide, she said.
The Thompson Divide is a swath of land on the eastern fringe of the natural gas-rich Piceance Basin and stretches from Sunlight Mountain to McClure Pass.
Conservation groups have long argued that the leases were illegally issued as the BLM neither adopted a 1993 environmental review by the Forest Service nor did it conduct its own review.
The Carbondale-based Thompson Divide Coalition, a group of ranchers, farmers, recreation users, conservationists and local governments, has long fought to have the leases canceled and the area removed from future consideration for leasing.
"BLM has crafted a balanced solution for the Western Slope, and for the many communities, industries and local economies that rely on White River National Forest," Jason Sewell, a Carbondale rancher and TDC board members, said in a prepared statement. "This isn't a zero-sum outcome."
Added Carbondale Mayor Dan Richardson, "We're pleased to see that this years-long process has reached a conservation-minded end. Our communities have spoken with a unified voice on this issue many times over the years, and it's good to know that BLM heard our concerns."
The Thompson Divide Coalition said the decision was not at the hands of the Obama administration, but rather driven by the more than 50,000 comments during the review process from citizens, local governments and those who rely on the Divide area for their livelihoods.
The "vast majority" of those comments supported cancellation of the leases, according to a TDC news release.
Garfield County Commissioner Tom Jankovsky was also on hand for the announcement in Denver.
Though he and the other Republican county commissioners agree that canceling leases is a "taking," Jankovsky noted that both the city of Glenwood Springs and the town of Carbondale were strongly opposed to drilling in the Thompson Divide, and he was pleased that the outcome benefited those communities.
Other industry representatives, including the West Slope Colorado Oil and Gas Association and the Western Energy Alliance, have said they are likely to challenge the cancellation of any leases in court. Industry has also been emboldened by a new U.S. Geological Survey report estimating that the Piceance Basin contains about 40 times more natural gas than earlier estimated.
In making the announcement regarding the Thompson Divide and other 40 leases Thursday, the officials also issued the formal record of decision adopting terms of a 2014 settlement that resolved litigation over leases issued on the Roan Plateau west of Rifle.
There, the BLM agreed to cancel leases in the more pristine areas on top of the Roan, while allowing others that can be accessed via directional drilling from the base to continue.
---
Support Local Journalism
Support Local Journalism
Readers around Glenwood Springs and Garfield County make the Post Independent's work possible. Your financial contribution supports our efforts to deliver quality, locally relevant journalism.
Now more than ever, your support is critical to help us keep our community informed about the evolving coronavirus pandemic and the impact it is having locally. Every contribution, however large or small, will make a difference.
Each donation will be used exclusively for the development and creation of increased news coverage.
---
Start a dialogue, stay on topic and be civil.
If you don't follow the rules, your comment may be deleted.
User Legend:
Moderator
Trusted User
---
Local
Ivan Jackson joined LIFT-UP as its new executive director in August.
---
---
See more