Your Letters
Glenwood Springs, Colorado CO

Congress continues to make lame attempts at fixing tax loopholes that corporations have used for years. Billions of dollars of tax revenue are lost yearly. Actually, according to expert sources, corporations and the wealthy 1 percent owe our government $2.3 trillion in unpaid taxes.
The federal government and Congress likes laundering your tax dollars. They spend your money and don't tell you where it went. Consider that the Federal Reserve has lost $9 trillion during the past few years. The Inspector General has no idea where it went.
Congress is a political country club that refuses to do the nation's business. It is easier for Congress to spend citizen taxpayer money, because it is easier to get.
---
---
The biggest tax loophole is our federal government. Federal government agencies waste billions of tax dollars each year, yet they still want the easy money from American citizens. Maybe, we should stop giving it to them. Congress and President Obama need to fix the federal government tax loophole first before they ask the American public for anymore tax revenue.
Democrats and Republicans in Congress are just as responsible for the fat in federal budgets as President Obama. Drastic cuts to federal agency budgets is not austerity – it is common sense.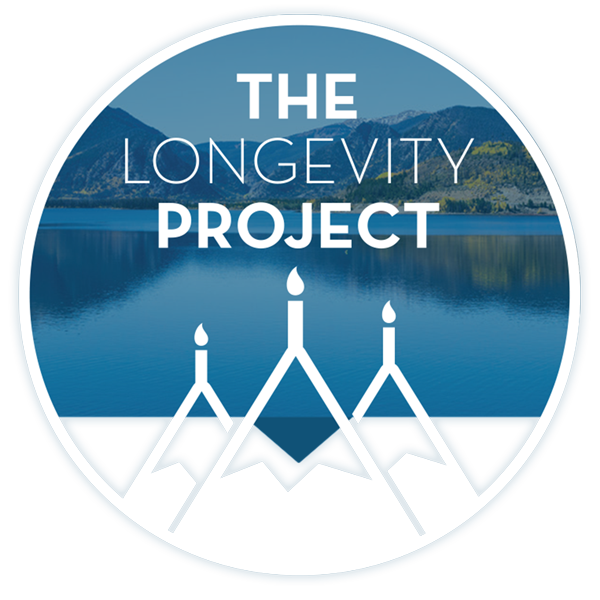 Participate in The Longevity Project
The Longevity Project is an annual campaign to help educate readers about what it takes to live a long, fulfilling life in our valley. This year Kevin shares his story of hope and celebration of life with his presentation Cracked, Not Broken as we explore the critical and relevant topic of mental health.
---
---
Remember, Congress costs taxpayers millions of dollars just to operate on a daily basis. Yet they are not doing the job that they were hired or voted to do. If Congress and the federal government are not doing their jobs, why are we still paying them?
The conundrum is that the wealthy 1 percent and the corporations are paying them not to do their jobs. These are the special interest groups that are paying Congress to let the $2.3 trillion slide.
The state of the union is great for the wealthy 1 percent and corporate America. The state of the union for average Americans living in Main Street America stinks.
Randy Fricke
New Castle
There was a time when a contract was just that. Two people or legal entities agreeing to comply with the legal terms of a meeting of the minds to accomplish a task or their personal relationship. Even getting married, divorced or property deeds. There was even a time when two individuals shook hands and their word was their bond of obligation to keep their part of the contract. There seemed to be an unwritten honor code involved.
Lately there have been stories in the Post Independent of CMC attempting to break a contract for placement of a compressor station on their property. Motivation seems to be student and activists pressure to renege. This was a case of offer, negotiation and acceptance. The corporate party to the agreement is ready to comply and even offered an alternative location for the station. CMC still wants in effect to say "We didn't mean it."
Federal oil and gas leases were issued after advertising the intent to do so. After notice and lack of protest they were signed and sealed. Again stories in the Post Independent report activists want to deprive companies of the benefits of their investment in bonus and rental payments. Where were these people when the leases were proposed for issuance?
It is sad to see the way people lack the integrity to keep their written or verbal word with apparently no twinge of guilt.
Jack E. Blankenship
Battlement Mesa
After some 30 years in Glenwood Springs, Mr. Elsen (CDOT) and the Glenwood Springs City Council ought to know that reducing traffic volume on Grand Avenue should be Priority No. 1.
About June 2012, I was delighted to study alternatives CDOT developed at the beginning of the "Grand Avenue Project," specifically Alternative 6 (couplet using Grand Avenue and Colorado Avenue) and Alternative 9, another two-bridge design.
Some combination of these two designs, both of which involve not one but two bridges of more acceptable dimensions would be vastly preferable to the current plan. Logic dictates that, with two bridges, traffic volume across our bridge would be substantially less than any single Grand Avenue Bridge.
Then, these fine plans were dropped. It seems CDOT has only one intention: stuff their plan down our collective gullets. We are being "railroaded" by a highway department.
The future of downtown Glenwood Springs will be jeopardized with a new bridge of what I perceive as horrible dimensions. I imagine Glenwood Springs in the same league as the area under the Elevated Transit System in downtown Chicago: dark, dingy, polluted and an invitation to evil-doers.
What could become a very attractive; charming peaceful shopping/dining/ commercial residential downtown most likely will become a disaster devoid of tourists and locals.
Imagine empty, boarded-up buildings, harboring homeless, rats, mice and cockroaches, dirty from pollution and crumbling from the physical impact of noise and vibrations.
I urge City Council to stop this current plan with a new bridge, step back and listen to the voices of their constituents who elected them to protect and foster our beautiful, desirable town. We, the stakeholders in this project, don't want all the traffic on Grand Avenue.
Give us an environmental impact study (EIS) and identify some other route for Highway 82 traffic. Give us a well-designed plan that is discussed along the way with stakeholders and citizens with good ideas. Give us a design that will get highway traffic off of downtown Grand Avenue. Abolish the Access Control Plan. Give us back our wonderful downtown Glenwood Springs (Fun City, USA).
A. P. (Jake) Jacobson
Carbondale
There are two factions in the United States: conservatives and progressives.
Conservatives believe in the original intent of the Constitution.
Progressives believe the Constitution must progress with the changing times.
I pose the original intent is in fact progressive.
The Bill of Rights: rights reserved for the citizen, not the government.
(First Amendment) The "press" is the printed word and word of mouth. "Arms" (Second Amendment) were single shot, muzzle loading muskets.
Progress to the Civil War: The press added the telegraph, which provided faster communication, and arms were repeating firearms with metallic cartridges.
Progress to the Great War: re-named World War I only after World War II. The telephone was added to the press providing faster and better communication, and arms progressed to fully automatic firearms (machine guns).
The Constitution progressed along with the technology.
Progress in World War II saw the use of radio, which provided the press with broad information dissemination at even greater speed, and arms progressed, though at a slower rate.
Again the Constitution progressed with the technology.
Today the "progress" of the press has added television and the Internet, providing virtually instant access to information whether true or false, and arms are personally owned firearms that have advanced little since World War II.
Now progressives argue that "arms" should only be those that were in use at the inception of the Constitution and are the only ones protected by the Second Amendment.
Should "arms" be interpreted as only those at the origination of the Constitution? If you agree then should the "press" return to only the printed word and word of mouth?
The only amendment that includes the words "shall not be infringed" is the Second Amendment. There is no such protection for the First Amendment, but progressives continually argue that it protects violent motion pictures, violent video games, the Internet, etc.
What is wrong with this picture?
Don Whilldin
Silt
---
Support Local Journalism
Support Local Journalism
Readers around Glenwood Springs and Garfield County make the Post Independent's work possible. Your financial contribution supports our efforts to deliver quality, locally relevant journalism.
Now more than ever, your support is critical to help us keep our community informed about the evolving coronavirus pandemic and the impact it is having locally. Every contribution, however large or small, will make a difference.
Each donation will be used exclusively for the development and creation of increased news coverage.
---
Start a dialogue, stay on topic and be civil.
If you don't follow the rules, your comment may be deleted.
User Legend:
Moderator
Trusted User
---
News
There is a wealth of scientific literature about the power of unhealthy food to cause disease and of healthy food to prevent, treat and reverse disease. Unfortunately, doctors aren't given this information in medical school,…
---
---
See more