Anti-coal activists don't think globally
Another blow was dealt to domestic coal in August when the state of Oregon denied a permit for a key component of a plan to export this energy resource. Anti-coal activists refuse to see beyond their backyards. Blocking U.S. coal exports is bad policy. It weakens our nation's economy, fails to benefit the global environment and jeopardizes the security of U.S. allies.
The permit for the Coyote Island Terminal in Oregon was denied by the Oregon Department of State Lands (DSL). Ambre Energy wants to build the terminal as part of the $242 million Morrow Pacific project, which would facilitate shipment of coal down the Columbia River and on to buyers in Asia.
The Oregon DSL concluded the project is "not consistent with the protection, conservation and best use of the state's water resources, and that the applicant did not provide sufficient analysis of alternatives that would avoid construction of a new dock and impacts on tribal fisheries."
---
---
"People really took a stand and said they don't want to be a conduit for dirty coal," said Brett Vandenhuevel, executive director of Columbia Riverkeeper, a river watchdog group that fought against the permit.
In 2010, activism pressured NorthernStar Natural Gas to halt plans to build a liquefied natural gas terminal on the Columbia River. Last year, Kinder Morgan pulled its proposal to transport coal to a facility at Port Westward in Oregon after protracted public opposition.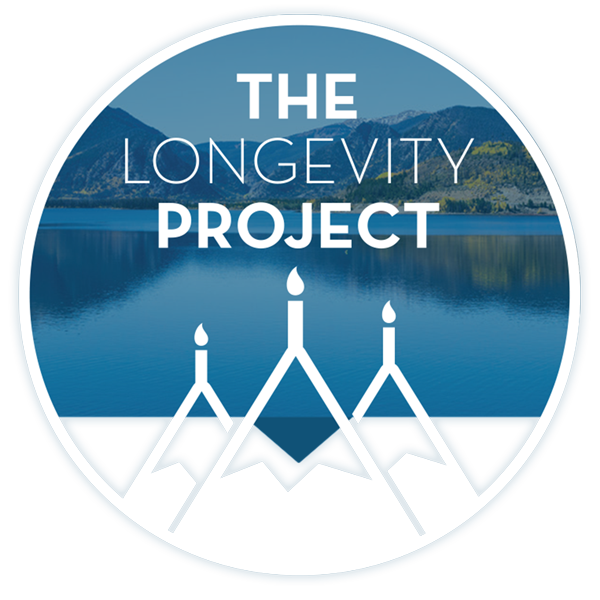 Participate in The Longevity Project
The Longevity Project is an annual campaign to help educate readers about what it takes to live a long, fulfilling life in our valley. This year Kevin shares his story of hope and celebration of life with his presentation Cracked, Not Broken as we explore the critical and relevant topic of mental health.
---
---
Our nation has nearly 30 percent of the world's known coal reserves. Despite this resource boon, cheap and plentiful domestic natural gas (due to hydraulic fracturing) and new federal emission standards have significantly weakened the market for coal within our borders. Conversely, foreign demand for coal is on the rise.
During each of the past 10 years, the Chinese alone have expanded coal-fired electricity generation by about 60 gigawatts, more than the amount that exists in the entire state of California. New coal facilities have a design life of over 30 years. The demand for coal in China and developing nations will not decline in the near future.
Coal use is also on the rise in Europe as countries shift away from nuclear power. They are turning to new technology and installing emission-control mechanisms on coal-fired power plants. Today, more than 50 percent of our coal exports go to Europe. The U.K. and the Netherlands are the top two buyers.
Efforts by environmentalists to block the sale of coal abroad won't stop coal use around the world. The U.S. may have the largest coal stock, but it is still a common commodity globally. Restricting sales by blocking construction of export facilities primarily hurts our nation's economy. In coal-based regions like Appalachia and Wyoming's Powder River Basin, it drives down wages and causes job losses.
Blocking the export of coal makes no sense from an environmental standpoint either. There is plenty of coal in places like Australia, Indonesia and South Africa to meet the needs of giant consumers in Asia and India. Making U.S. coal available to the global market would cause domestic coal prices to rise. In turn that would make expensive, subsidized alternatives like wind and solar power more viable within our borders.
Put simply, exporting U.S. coal does not contribute to increased coal use overseas; it displaces coal originating from other sources. And it's conducive to less coal use at home. When you do the math, the result is a net reduction in global "greenhouse" gases.
Many of our allies, especially in Western Europe, depend on U.S. coal. These nations have thwarted most efforts to use hydraulic fracturing to access their natural gas reserves. As a result, the cost of natural gas in Europe is two to three times higher than prices in the United States. Nearly a third of that natural gas is imported via pipelines from Russia.
Recent Russian aggression in Ukraine highlights the dependence of our European allies on imported energy sources. President Obama is afraid to confront Vladimir Putin without "consensus" from the European Union. They won't act for fear that Putin will shut down the gas pipelines. Russia is holding the energy card.
Meanwhile, the Obama administration is making sure federal regulatory hurdles help block the construction of coal export facilities at home. Eastern Europe is now cringing in the shadow of a hungry Russian bear, wondering whose side we are on. Apparently, anti-coal activists aren't thinking globally after all.
James D. Kellogg is a water resource engineer, the creator of "Radical Action Radio" at TavernKeepers.com, and the author of "Radical Action: A Colt Kelley Thriller". Look for the novel on amazon.com and visit JamesDKellogg.com or email james@jamesdkellogg.com.
---
Support Local Journalism
Support Local Journalism
Readers around Glenwood Springs and Garfield County make the Post Independent's work possible. Your financial contribution supports our efforts to deliver quality, locally relevant journalism.
Now more than ever, your support is critical to help us keep our community informed about the evolving coronavirus pandemic and the impact it is having locally. Every contribution, however large or small, will make a difference.
Each donation will be used exclusively for the development and creation of increased news coverage.
---
Start a dialogue, stay on topic and be civil.
If you don't follow the rules, your comment may be deleted.
User Legend:
Moderator
Trusted User
---