Column: If Trump wins, Democrats can blame themselves
As the Democratic National Convention begins, we get a look at the disarray of our second major party.
A week ago, the Republicans convened to nominate a man for the presidency whose campaign the party establishment fought to derail, albeit late in the process because leaders early on couldn't believe Donald Trump would defeat the likes of Jeb Bush, Marco Rubio, Chris Christie or even the widely disliked Ted Cruz.
Trump has taken over the Republican Party and ignored its norms such as free trade and military commitments to allies, just as he ignored the norms of campaigning and decorum.
---
---
Four of the five living Republican nominees — the Bushes, John McCain and Mitt Romney — didn't attend the convention in Cleveland, nor did the GOP governor of the host state, John Kasich. Twenty sitting Republican senators did not attend. That's an implied repudiation, whereas Cruz was explicit.
Much has been written about the Grand Old Party's pandering over the past few decades to the elements that nominated Trump but then turning away from their issues to maintain the status quo. That perceived betrayal begat Trump.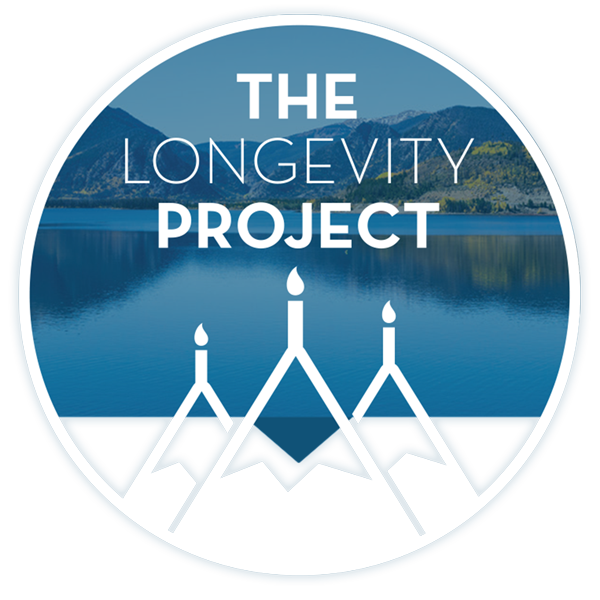 Participate in The Longevity Project
The Longevity Project is an annual campaign to help educate readers about what it takes to live a long, fulfilling life in our valley. This year Kevin shares his story of hope and celebration of life with his presentation Cracked, Not Broken as we explore the critical and relevant topic of mental health.
---
---
Less has been said about the Democratic Party's role in creating an environment in which a wholly unqualified, vengeful, litigious, self-aggrandizing and self-deluded demagogue with an exaggerated and checkered business record stands at the brink of frightening Americans into electing him president.
But if Donald Trump becomes president, the Democrats have no one to blame but themselves.
They, too, have paid lip service to the middle class as it has shrunk, oblivious to the loss of security and dignity that globalization and an otherwise changing world have wrought.
Never have they or will they face a more disliked Republican nominee. The closest parallel is the 1964 nomination of Barry Goldwater, who was more qualified than Trump but faced sharp criticism in his own party and whose candor and offhand humor ("Let's lob one into the men's room at the Kremlin") left him open to attack.
Lyndon Johnson, a flawed man but masterful politician, took 61 percent of the popular vote.
Against a strong Democratic nominee, Trump should lose at least as badly as Goldwater.
But the best the Democrats can do is to nominate an equally disliked candidate with so much baggage she'll need a separate campaign bus to carry it all.
In August 2015, I wrote of Hillary Clinton:
"The well-financed, supposedly inevitable Democratic nominee is an uninspiring candidate who might be the best thing the Republicans have going for them next year.
"Her candidacy, unless grassroots Democrats reject her as they did in 2008, strikes me as destined to be an unenthusiastic trudge to defeat and Republican control of both the White House and Congress."
That was before the FBI director wounded her with his assessment of her careless handling of email and undercut much of her explanation. It was before a leak on the eve of her nominating convention showed that the Democratic National Committee sought to undercut Bernie Sanders, furthering the narrative that Clinton doesn't play by the rules.
Some of it is unfair; many of the attacks on Clinton are simply iterations of Fox News' repeated lies and Swift Boat tactics.
Vincent Foster committed suicide and politicization of his death is vile.
Does the party of Donald Trump's self-enriching bankruptcies really want to keep talking about Whitewater?
Clinton is no more responsible for the four deaths at Benghazi than Ronald Reagan, then commander in chief, was for the 241 Marines killed when their quarters were bombed in Beirut in 1983. A gate to the Marine compound was left open and sentries' guns weren't loaded, even though terrorists had bombed the U.S. Embassy in Beirut six months earlier, killing 63.
But, fair or not — and scrutiny of Clinton's email handling is fair — she remains an uncharismatic candidate in Velcro, unlike Reagan's or her husband's Teflon.
Trump lies, repeats the lie, tops it with a nutso conspiracy theory from the National Enquirer, and his supporters shrug and say he tells it like it is. Which he doesn't. He tells it like it isn't.
Clinton provides nuanced explanations of why the sky is blue and voters she needs to win don't believe her.
She is a traditional politician in a time when much of the public, well beyond Trump's supporters, is fed up with traditional politicians. Thus it was that the non-traditional Sanders, who isn't even a Democrat, did so well against her.
The Democratic power structure — not that either major party's power structure is powerful or effective these days — should have known that a year ago, two years ago, four years ago, and encouraged some of the many bright leaders in the party ranks to position themselves to run. Instead, it went all in with Hillary.
The party of the New Deal, the party that portrays itself as standing up for civil rights and workers has, in policy-making, turned its back on the middle class as much as the Republicans have shunned their social conservative base.
Both parties have become more of Wall Street than of Main Street and both are paying the price. As are we all.
Randy Essex is editor of the Post Independent.
---
Support Local Journalism
Support Local Journalism
Readers around Glenwood Springs and Garfield County make the Post Independent's work possible. Your financial contribution supports our efforts to deliver quality, locally relevant journalism.
Now more than ever, your support is critical to help us keep our community informed about the evolving coronavirus pandemic and the impact it is having locally. Every contribution, however large or small, will make a difference.
Each donation will be used exclusively for the development and creation of increased news coverage.
---
Start a dialogue, stay on topic and be civil.
If you don't follow the rules, your comment may be deleted.
User Legend:
Moderator
Trusted User
---
Opinion
The Civilian Conservation Corps, the CCC that built Red Rocks amphitheatre in the foothills outside Denver and Rim Rock Drive in Colorado National Monument, also constructed hundreds of miles of irrigation canals and ditches, recreation…
---
---
See more