Column: Kids today create online ghosts to haunt them
It's summer, and they're everywhere: teenagers.
Freed from the fetters of instructional containment, they are lurking in the air-conditioned corridors of 7-Eleven, laughing too loudly at the coffee shop or occupying the shady table at the park.
At the sight of these loitering packs of adolescents, we frown, looking back through the rosy-tinted glasses of memory at our own, far more productive, formative years. We turn to our shoulder partner and indulge in the only socially acceptable form of stereotyping left as we disparage "kids these days."
---
---
Next, we reminisce about some of the constructive, or at least harmless and hilarious shenanigans in which we were involved between the ages of 13 and 20. The details of these stories are pleasantly vague, except for the vetted punch line, and then we both chuckle, question how the world will survive another generation and continue on with our day.
It is, of course, well accepted that 90 percent of this conversation is either complete fabrication or a heavily spun, written-by-the-victor account of history. Fortunately for our egos, however, that is still possible because any other eyewitness accounts are equally degraded, and no one has any proof. Thank God.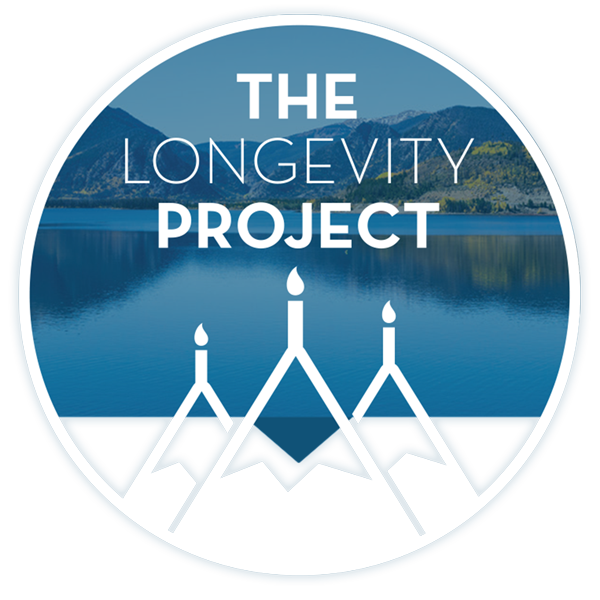 Participate in The Longevity Project
The Longevity Project is an annual campaign to help educate readers about what it takes to live a long, fulfilling life in our valley. This year Kevin shares his story of hope and celebration of life with his presentation Cracked, Not Broken as we explore the critical and relevant topic of mental health.
---
---
Yet for the current generation, the rules of reminiscing will be drastically different.
Instead of being able to tell vague, bias-positive tales of their exploits, they will have a line-by-line deposition of exactly how it went down: the good, the bad or the curl up and die. Instead being able to reinvent themselves when they start college or move to a new town, today's teenagers will travel everywhere with a permanent, high-def encyclopedia of who they are and what they have done.
Thanks to social media and online publications, millennials, and all of their future employers, landlords, friends and love interests will have access to a complete catalogue of the mistakes they made before their frontal cortex was fully developed.
But why does this matter to us?
According to Carl Rogers, the psychiatrist largely responsible for today's patient-centered method of therapy, being confronted with your past mistakes and/or negative responses of your friends and family is, unsurprisingly, detrimental to mental health. It can freeze the growth of your "self-concept" and prevent it from aligning with what he called the "ideal self" — the kind of person we would like to be.
This ideal self changes throughout our lives as we grow with experience and adjust our values accordingly. Our self-concept is how close we see ourselves to achieving this ideal. The close alignment of self-concept and ideal self is what makes people well-adjusted, productive, creative risk-takers: basically the cornerstones of our economy.
Yet being confronted everywhere you go with the dumb stuff you did as a kid can, and will, prevent this from happening.
Ironically, our judicial system is well ahead of the game. Courts long ago identified the harmful effects of permanently defining a person by their adolescent choices. At 18, juvenile records can be expunged or permanently closed in most states. This is to allow members of society who wish to change the direction of their lives to actually change the direction of their lives.
As a country, we deemed it necessary to give all citizens a chance to outgrow their unfortunate juvenile predilections and mature gracefully with the help of a clean slate.
But no longer. That poor, unfortunate group of teenagers out in the parking lot, still in the throes of hormonal uncertainty, sincerity and well-intentioned disasters, will never leave anything behind. Never. With just a little persistence, anyone will be able to dig up every photo that seemed like a good idea to share at 17 years old, 1:16 a.m. after a Saturday night of … whatever.
Now you may be thinking, "Well, it wouldn't be so bad if they just made better choices. I'm not ashamed of my past. I made mistakes, but I learned from them."
And sure, we all did, and widely acknowledge that. But come on, when we recall those "mistakes," we do so from the perspective of at least a few years and the highly evolved human capacity for repression. Police and other first responders know that the story of any witness, no matter how "reliable," will change significantly over the course of even a few days to reflect the individual in a more positive light.
I can personally attest to the truth of this. One of the best and worst things about writing nearly every day of my life is the permanent, but blessedly private, record left behind.
In high school, according to my version of history at least, I was often called "mature for my age and well-spoken," and I stayed out of trouble for the most part. Yet whenever I crack open one of the seven or eight spiral notebooks from that window of time and skim a few lines down memory lane, I physically cringe and thank the universe that blogging was not a thing when I was 15.
Today, most of us do not have to relive our teenage years at every interview and on blind dates. Our ideal selves are attainable because we are allowed to change the way we see and define ourselves.
So besides educating our students about the permanence of everything that goes online, my totally realistic solution, which I saw in a movie once, is to find a way to offer a one-time online-presence scrub for all citizens on their 21st birthday. The 21st century tabula rasa. Every link, photo, article or social media account attached to their name would be wiped away up to the date of their choosing.
Take it or leave it, but if we don't find some kind of solution, we will certainly end up with a country led by women and men still crippled by emotional break-up poetry, well-publicized Justin Bieber obsessions and the photos from that one fateful beach party.
But seriously, kids these days.
Lindsay DeFrates lives in Carbondale and is diving into life as a freelance writer and mother of two, after bowing out of public education for at least the immediate future. But more on that next month.
---
Support Local Journalism
Support Local Journalism
Readers around Glenwood Springs and Garfield County make the Post Independent's work possible. Your financial contribution supports our efforts to deliver quality, locally relevant journalism.
Now more than ever, your support is critical to help us keep our community informed about the evolving coronavirus pandemic and the impact it is having locally. Every contribution, however large or small, will make a difference.
Each donation will be used exclusively for the development and creation of increased news coverage.
---
Start a dialogue, stay on topic and be civil.
If you don't follow the rules, your comment may be deleted.
User Legend:
Moderator
Trusted User
---
Opinion
Fires and floods have thrown up literal detours for navigating our valley over the past several summers. In the same way, health conditions, career shifts, family dynamics, economic uncertainty, political environments, natural disasters, or even…
---
---
See more