Column: The memes of summer are harmful
Does this ever happen to you? You sit down to a task that involves giving practical advice on a topic that is solidly within your field of expertise. You assemble supporting facts, begin to organize your material — and then some wayward part of your brain asserts itself and drags you into the realm of, well, thought. The practical project is out the window.
This happened to me when I sat down to write this month's column. July is prime time to discuss dogs and family vacations. Since the percentage of families with dogs who consider the canines full members is over 90, there is a wealth of information and advice for the ones who travel with them.
At High Tails, we entertain hundreds of visiting dogs every summer while their people hike Hanging Lake, enjoy the Adventure Park, the pool or a nice restaurant dinner. I was going to write about the places in our valley where dogs are welcome with their tourist humans, and how one might balance a vacation to include dog-friendly activities with those strictly for humans, when my mind made a detour. It asked: Why do families who fully embrace their dogs as members so easily accept this degree of segregation by species alone, where no reasonable distinctions are involved?
---
---
The online dictionary defines a meme as "a cultural item that is transmitted by repetition and replication in a manner analogous to the biological transmission of genes." In other words, a belief, idea, practice or image that is not dependent in any way upon thought for its existence or propagation – yet it mimics those things that are anchored by judgment. What is a judgment, if not a product of thought? Is this why our society effortlessly holds contradictory memes at the same time?
There is the meme of the child and her dog, the "man's best friend"; the provider of unconditional love; the heroic guardian. Say the word "dog" when any of these memes are operative and hundreds more will flood the mind.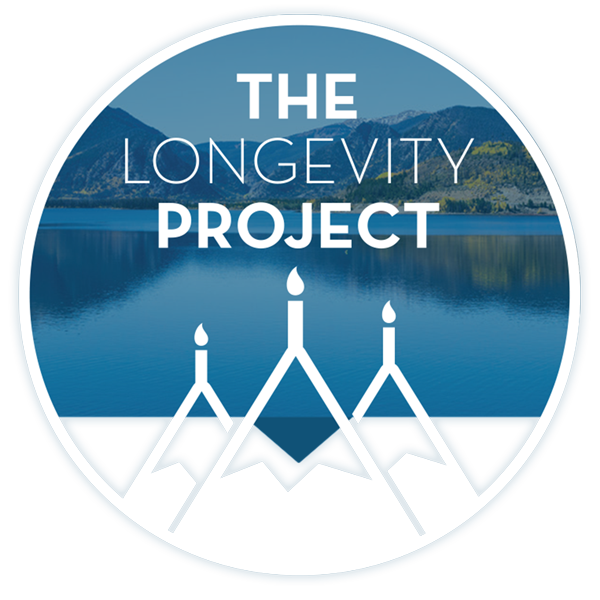 Participate in The Longevity Project
The Longevity Project is an annual campaign to help educate readers about what it takes to live a long, fulfilling life in our valley. This year Kevin shares his story of hope and celebration of life with his presentation Cracked, Not Broken as we explore the critical and relevant topic of mental health.
---
---
But when dogs come up as laws are deliberated, or public health and safety policy set, immediately, the barking dog meme, the destructive dog meme, the threatening, dirty, malodorous, unruly and, well, alien memes seamlessly take over the same minds.
Similar to prejudices, memes are shortcuts to judgments we must make, but which bypass all forms of actual engagement with conflicting ideas. Because they let us escape the discomfort of cognitive dissonance and the difficulty of actually thinking and deliberating, they are more seductive than prejudices, and more dangerous because of their speed and scope, thanks to the internet, and the fact that they operate unconsciously.
Nobody proudly proclaims their beliefs to be prejudices — they immediately attempt to justify them. When challenged, as beliefs about race, gender and species have been and are, the ferment of engagement drags everyone into the realm of thought, however reluctantly. Whereas memes jump from mind to mind fully formed, not like assertions or propositions, but as images whose meanings are both self-evident and incapable of being articulated.
What does it mean to be transgendered? Despite the flurry of reaction in the form of "bathroom bills," on one side, and haste to "support" (with chemical and surgical solutions) people grappling with gender identity issues on the other, very little thinking is taking place. It's a war of meme versus meme, and all the history, psychology and law that ought to be enriching an examination of a relatively new (or newly identified) phenomenon is never even noticed in its absence.
What does it mean to claim your dog as a full family member? I think we ought to try thinking about this. Is it a new idea that has profound implications and deserves to be carefully explored? Or is it, itself, just a meme? Another toxic example of this weird new unit of intellectual-biological fundamentalism? Why not attempt to actually think about this new proposition: that families can have more than one species as members. That ought to produce a lively conversation. Who knows but what it might be enjoyable enough to get us to try it against some of the other recently occupied territory of meme-land.
Now, THAT would be a worthy outgrowth of the bond between our species.
Laurie Raymond owns High Tails Dog & Cat Outfitters in Glenwood Springs.
~
---
Support Local Journalism
Support Local Journalism
Readers around Glenwood Springs and Garfield County make the Post Independent's work possible. Your financial contribution supports our efforts to deliver quality, locally relevant journalism.
Now more than ever, your support is critical to help us keep our community informed about the evolving coronavirus pandemic and the impact it is having locally. Every contribution, however large or small, will make a difference.
Each donation will be used exclusively for the development and creation of increased news coverage.
---
Start a dialogue, stay on topic and be civil.
If you don't follow the rules, your comment may be deleted.
User Legend:
Moderator
Trusted User
---
Columns
The Civilian Conservation Corps, the CCC that built Red Rocks amphitheatre in the foothills outside Denver and Rim Rock Drive in Colorado National Monument, also constructed hundreds of miles of irrigation canals and ditches, recreation…
---
---
See more