Boys don't talk
At age 4 my older son said, "Mama, you're trapped in a house of mans." My husband and I have two sons, now 19 and nearly 22; if we had a dog, no doubt it would be a boy, too.
I grew up in Maryland in a home of three girls and one boy; in our teens a favorite female cousin moved in. We girls lounged or huddled in the kitchen and talked about everything. School, happenings, water sports. Boys, of course. And who said what, who was mad at whom, and what everyone else's opinion was. Gossip gets a bad rap, but it also creates warmth and intimacy, and encourages confidences. Over the years, many female friends also hung out at our kitchen table, and my mother was allowed in on the scene.
Once, when my mother and I were out walking, and I was expounding on who knows what (or whom), she stopped short in the middle of the lane and said, "I feel so sorry for my friends who don't have daughters."
---
---
My own friends with girls say things like, "Oh, she tells me so much." Better yet if these mothers ever drove a team van: jackpot.
My sons, by contrast, are misers; they parcel out information. Oh, they talk. And laugh. Mostly about school and jobs and sports and hijinks. Practical matters.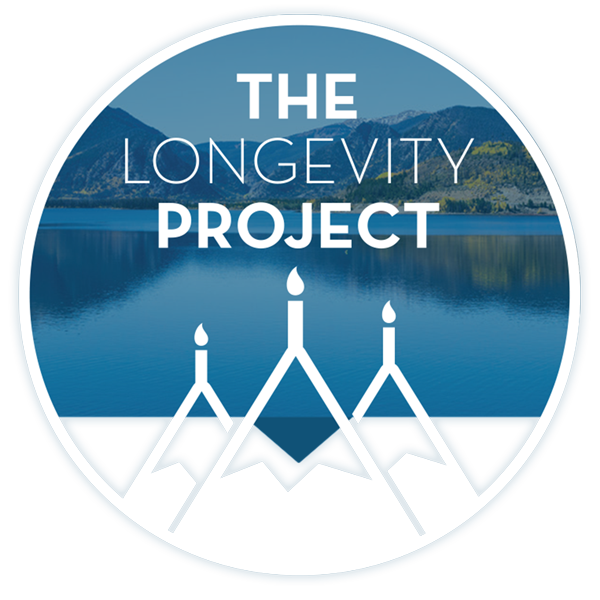 Participate in The Longevity Project
The Longevity Project is an annual campaign to help educate readers about what it takes to live a long, fulfilling life in our valley. This year Kevin shares his story of hope and celebration of life with his presentation Cracked, Not Broken as we explore the critical and relevant topic of mental health.
---
---
Witness this Messenger exchange with my older son, away in Asia serving an internship in finance. I had fished for info about a trip to the high-octane Ho Chi Minh City.
"Very busy," he replied.
"Just tell me if you are having any fun in HCMC? Was it nice to meet the interns?"
At his home office in Hanoi, he is sole intern, but HCMC has four interns.
"Lots of fun. I'll tell you about it when I have some time."
"Just tell me if u like the city?"
"Yes I like it."
"Are the interns nice?"
"The guy is. Haven't seen the girls much."
"Have you gone out and seen a bit of the city?"
"I've gone out to bars every night I've been here. With interns and the boss."
A detour to ask about his boss. Then I ask:
"What r names of interns?"
"Why do you care? You will never meet them."
"Who is the intern coming to Hanoi?" One will visit his office for 10 days.
"Some chick who goes to the London School of Economics."
"It'll be nice to have someone your age around. Have you met?"
"Yes, once. She seemed fine. Stop obsessing about interns."
I once asked him about a dinner with a girl. "She was nice but it was just a dinner," he replied, adding, "No more questions."
Here is what happens when I ask either boy about a party.
"Who went?"
"What, you want me to say the names of everyone who was there?" they say, incredulous.
Well, yes. Or some.
My boys have no idea of their missed opportunity for leverage.
I remember in high school coming in miles past curfew, and, as I tiptoed up the stairs, meeting my furious mother. I would trot out my excuses. She was still mad. I would start talking about the party. She would soften. It was so easy. Next thing you know she was sitting down, pulling her bathrobe snug, and asking, "Who else was there?"
But a great thing happened here (twice) when my boys were in high school. Both played football, and in a charming small-town custom here, certain girls wear boys' jerseys at games.
"I might as well tell you now," Roy said one Thursday before a game. "A girl is wearing my number tomorrow night."
A girl … a girl my son liked … walking around in huge identifying numbers? I scanned the bleachers, walked around, contrived nearby conversations. One fine night Kristin, post-game, came up and introduced herself to me. We talked eagerly until Roy emerged from the locker room and said in alarm, "I see you two have met."
Both boys had wonderful long-term high-school girlfriends. They came over to dinner, and they talked. When Ted went away to college, I not only missed him but I missed Taylor; when I saw her at a college fair that October, my eyes filled with tears. In a few weeks Roy, too, will leave, and I will miss Kristin, too.
"Femaelstrom" appears on the third Friday of each month. Alison Osius lives in Carbondale, where she is a climber, skier and magazine editor. Contact her at aosius@hotmail.com.
---
Support Local Journalism
Support Local Journalism
Readers around Glenwood Springs and Garfield County make the Post Independent's work possible. Your financial contribution supports our efforts to deliver quality, locally relevant journalism.
Now more than ever, your support is critical to help us keep our community informed about the evolving coronavirus pandemic and the impact it is having locally. Every contribution, however large or small, will make a difference.
Each donation will be used exclusively for the development and creation of increased news coverage.
---
Start a dialogue, stay on topic and be civil.
If you don't follow the rules, your comment may be deleted.
User Legend:
Moderator
Trusted User
---
Columns
It was 1952 when the cities of Aurora and Colorado Springs first started gobbling up water rights in a remote, high mountain valley on the state's Western Slope. The valley is called Homestake, and now,…
---
---
See more