Demeaning treatment of women is rampant
Hal Sundin
Glenwood Springs Post Independent


The mistreatment and abuse of women has deep roots in our culture, going back to the allegorical cave man going out with his cudgel and dragging home a "bride" by the hair. The lives of women in many parts of the world has changed very little since then.
In many cultures, wives are purchased like hogs or cattle and treated as chattel or virtual slaves. Other cultures impose a dowry to be paid by the bride's family as a bribe to the groom's family, so the bride's family will be rid of the expense of her care and feeding. In India, Pakistan, and Bangladesh this has degenerated into a racket by which the groom's family attempts to extract more money from the bride's family. If they don't pay up, the bride becomes the innocent victim by being dowsed with kerosene and set afire. Then the groom's family can further add to their wealth by negotiating for another bride and dowry. Although outlawed, bride burnings continue at the rate of 10-12 per day.
---
---
In both cases, the marriages are arranged by the parents as a business deal, often to an older (and wealthier) man, and the bride has no choice but to comply. She has no rights, or legal recourse, against being beaten or raped, no matter how brutally. Also in India, it is only recently that, because of several brutal attacks, rape has finally begun to be treated as a crime.
In many Muslim countries, women are treated like lepers, not allowed to leave their homes without a family male escort, and then only if covered by a tent through which only the eyes are exposed. Education of girls is discouraged, even to the extent that their schools are destroyed and they and their teachers are beaten or shot. And rape is seldom prosecuted because it is deemed to be the victim's fault.
Horribly violent crimes against women, all too common in some parts of the world, are use of rape as a weapon of war, and the practice of genital mutilation. This barbaric procedure is common in 28 north African countries and in parts of the Middle East, and even among some immigrant communities in Europe, North America, and Australia and New Zealand. An estimated 140 million women worldwide (more than 100 million in north Africa) have been victimized for no other purpose than to discourage "illicit" sexual behavior.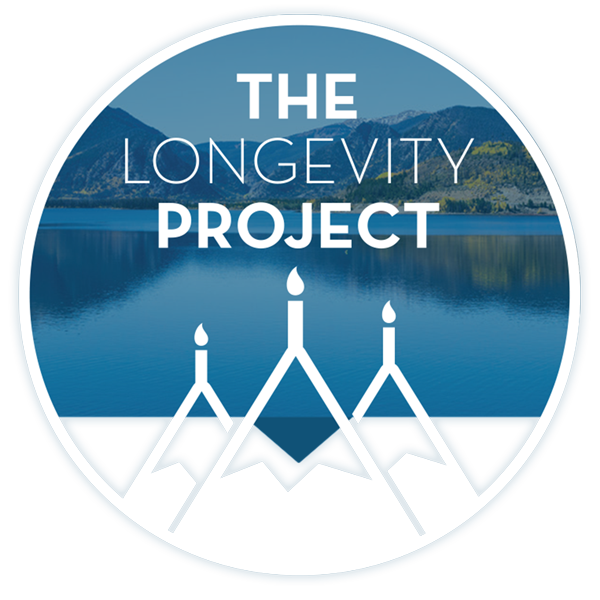 Participate in The Longevity Project
The Longevity Project is an annual campaign to help educate readers about what it takes to live a long, fulfilling life in our valley. This year Kevin shares his story of hope and celebration of life with his presentation Cracked, Not Broken as we explore the critical and relevant topic of mental health.
---
---
The best place for a woman to live is in a western democracy where human rights are respected to a higher degree. But even there women's access to education, legal rights to own property, opportunity to follow careers in law or medicine, and ability to vote and hold public office came slowly and only after a decades of determined effort. Women did not win the right to vote in national elections until the 19th Amendment was ratified in 1920.
The Wyoming and Utah Territories were the first to give women voting rights in 1869 and 1870 respectively. When Wyoming was admitted as a State in 1890, it became the first to allow women to vote. Colorado was next, in 1893, soon followed by many other states. In 1848, New York became the first state to allow women to own and sell property, also soon followed by other states.
In the United States, women are far better off than in most of the world, but still have a long way to go. They have made the most progress in education, now making up more than half of college enrollment and have an even higher graduation rate than men. The number of women doctors, lawyers and those holding corporate managerial jobs has risen to the 50 percent range, but the "glass ceiling" still exists — just 7 percent of top level corporate officers are women. And overall, women receive about 80 percent of what men doing the same work are paid.
But the social status of women has not made nearly the same progress. Old traditions die hard. Women are too often considered "fair game" for sexual harassment and rape, a troubling problem for the armed forces and the military academies, as well as the rest of society. Finally, in the U.S. one in four women (3 million to 4 million each year) have been victims of domestic violence, many living in constant fear. More than 10,000 per year are killed (three times the number of men), usually by hand guns.
These are troubling symptoms of the lack of respect for the human rights of women.
"As I See It" appears on the first and third Thursdays of the month. Hal Sundin lives in Glenwood Springs and is a retired environmental and structural engineer. Contact him at asicit1@hotmail.com.
---
Support Local Journalism
Support Local Journalism
Readers around Glenwood Springs and Garfield County make the Post Independent's work possible. Your financial contribution supports our efforts to deliver quality, locally relevant journalism.
Now more than ever, your support is critical to help us keep our community informed about the evolving coronavirus pandemic and the impact it is having locally. Every contribution, however large or small, will make a difference.
Each donation will be used exclusively for the development and creation of increased news coverage.
---
Start a dialogue, stay on topic and be civil.
If you don't follow the rules, your comment may be deleted.
User Legend:
Moderator
Trusted User
---
Columns
It was 1952 when the cities of Aurora and Colorado Springs first started gobbling up water rights in a remote, high mountain valley on the state's Western Slope. The valley is called Homestake, and now,…
---
---
See more