Food awareness sustains life
This is the season when tables at local farmers' markets and roadside produce stands are overflowing with colorful produce. It looks just like the artwork on the bags of dog and cat food at the supermarket … Wait. Is something wrong with this picture? The stuff inside those beautiful bags doesn't look anything like the appealing meats, fish, fruit and veggies pictured. It's yellowish, reddish, or brownish hard nuggets, slightly oily, and it smells, well, not like any combination of those ingredients you've ever served up on your own plate.
Food awareness, at least regarding the human food chain, has grown by leaps and bounds in the last 10 years. We recognize that fast food, processed food and conventionally grown meat, veggies and fruit aren't good for us, or for the environment, or for animals. We are spending more of our grocery budget at farmers markets, joining community supported agriculture ventures and visiting the organic sections of supermarkets.
What motivates these changes is primarily love for our families and care for our communities, but increasingly there is an undercurrent of anger at how we have been duped: by advertisers, by government regulators and by those who preselect what we have available to choose from.
---
---
We're horrified by the misery of factory farms, on one hand, and shamed by accusations of elitism when we peruse labels and buy "pasture-raised," "wild caught," "organic" and "free-range" whole foods, on the other. And we're embarrassed to learn that we don't know what to do with it, once we get it home. We're told we waste upwards of 40 percent of the food we buy! We feel guilty. We know we are being manipulated by manufacturers and marketers of pet foods, too — but we have forgotten, in the 60 years of industrially produced pet food, how to properly feed dogs and cats from whole foods.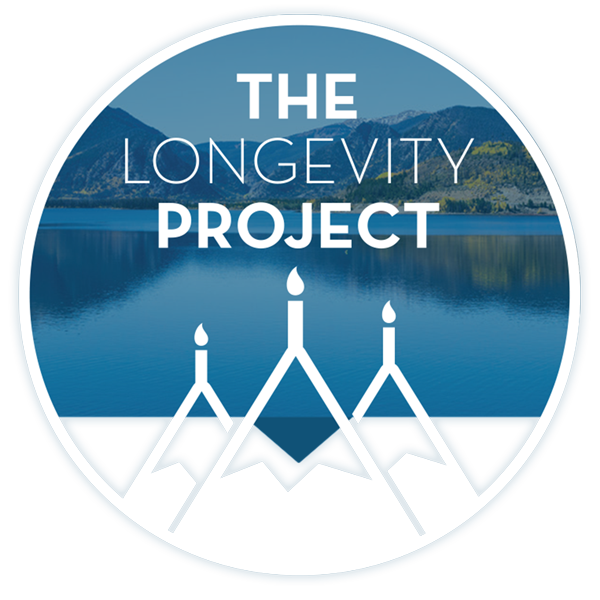 We are being manipulated. The pet food industry is huge and immensely profitable, and in the last five years has come to be dominated by just four mega-companies: Mars, No. 1, just bought out all of formerly No. 4 Procter & Gamble's brands. Nestle-Purina is No. 2, followed by Colgate-Palmolive (Hills) at No. 3. DelMonte is now No. 4. If you think these behemoths share any of your concerns for animal welfare (your pet or the creatures they eat,) the environment, nutrition or value, think again. They all contribute heavily to lobbying to gut organic standards, to defeat requiring labels on genetically modified foods, and to obfuscate our efforts to know what's in our food. It's all about profit, period.
---
---
But we are lucky to live here, where we have some genuinely healthy choices, expanded and protected by strong local organizations. There is the Valley Organic Growers Association, with more than 60 family farms, ranches and outlets in the North Fork Valley of the Gunnison, and western Colorado. The association's mission is "to promote local sustainable agriculture by supporting and educating producers and consumers." The guiding principles are "to create and support viable local agriculture; maintain and improve the health of our soil, air and water; and ensure the production of nutritious food, free from synthetic inputs." The vision is of "a vibrant community of prosperous, local farms that sustain the land and provide healthy agricultural products."
These folks are close enough to visit, see how their animals are treated, buy their products and get to know them as neighbors. Their newsletters and blogs can teach us how to use whole foods and eliminate waste. They have classes and workshops on food preservation and storage. And soon we'll be adding classes on homemade pet food preparation from whole ingredients, purchased locally. Even if we feed our pets three meals from a bag for every home-made meal, and we eat three microwaved or fast food meals for every home-cooked meal, we'll all be the better for it. We will regain some life-enhancing skills, and gain other less-tangible but essential benefits.
Food is life. We know this, and we suffer a profound alienation when we ignore this knowledge of how we — humans, pets, farm animals, crops, wildlife, the land, water and air — are all connected. This alienation too often leads to cynicism and despair.
The only way out of this predicament is to cultivate trust based on knowledge. If we have in our own community those who are producing abundant food, improving the land, water and air, and doing this with integrity, we need to get to know them, support their efforts and cultivate creative relationships with them.
Join us in a farm tour this harvest season. We'll be organizing at least one trip this fall — let us know if you want to drive or carpool by calling 970-947-0014. It's hard to think of a more enjoyable or life-affirming way to spend a golden October day.
Laurie Raymond is the owner of High Tails Dog & Cat Outfitters in Glenwood Springs. Her column appears monthly.
---
Support Local Journalism
Support Local Journalism
Readers around Glenwood Springs and Garfield County make the Post Independent's work possible. Your financial contribution supports our efforts to deliver quality, locally relevant journalism.
Now more than ever, your support is critical to help us keep our community informed about the evolving coronavirus pandemic and the impact it is having locally. Every contribution, however large or small, will make a difference.
Each donation will be used exclusively for the development and creation of increased news coverage.
---
Start a dialogue, stay on topic and be civil.
If you don't follow the rules, your comment may be deleted.
User Legend:
Moderator
Trusted User
---
Columns
It was 1952 when the cities of Aurora and Colorado Springs first started gobbling up water rights in a remote, high mountain valley on the state's Western Slope. The valley is called Homestake, and now,…
---
---
See more