Editorial: Support Carbondale fire levy and Prop BB
Today we'll look at two unrelated issues on your ballot that we support.
CARBONDALE FIRE LEVY
The Carbondale & Rural Fire Protection District is seeking a two-year property tax increase that would cost the owner of a $500,000 home $70 a year.
---
---
The district, which covers about 15,000 residents and 320 square miles stretching from Cattle Creek and Spring Valley to the north all the way to Redstone and Marble, has spent down reserves the last two years after losing a mill levy vote in 2013.
The department's budget was hurt badly by declining property values after the Great Recession — in 2014 the district's tax revenue declined about 42 percent from 2013, or about $1.2 million.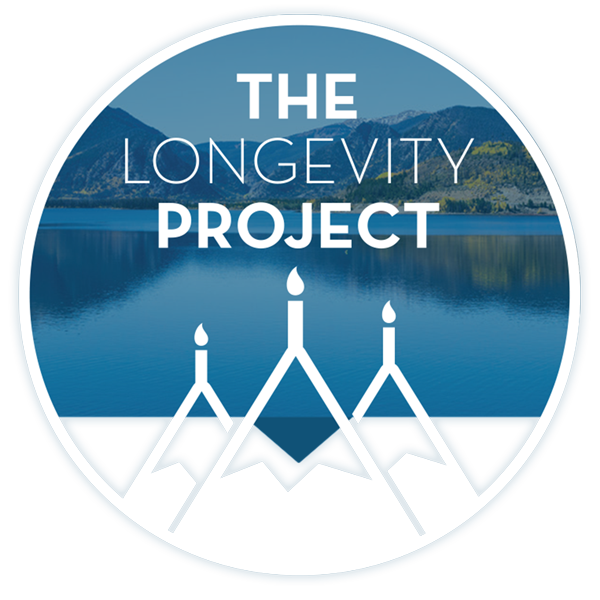 Participate in The Longevity Project
The Longevity Project is an annual campaign to help educate readers about what it takes to live a long, fulfilling life in our valley. This year Kevin shares his story of hope and celebration of life with his presentation Cracked, Not Broken as we explore the critical and relevant topic of mental health.
---
---
It's generally accepted that, given the impact of the recession on individual property taxpayers, the district asked for too much in 2013 and sought to make the increase permanent. Voters sent a message, forcing the district to adjust the past couple of years.
If any of us needs a fire put out or an ambulance crew, we want fast service from well-trained responders who have reliable equipment. In that moment, we aren't going to worry about cost.
We all know, too, that the district also has the potential every summer to be a tinderbox, which mandates the need for diligent monitoring and fast response.
In that regard, it makes sense to give the fire district some breathing room so it can stop dipping into reserves for equipment maintenance and training.
Fire departments are bad places to try to get off on the cheap. Doing so puts lives in danger and, at a minimum, can cost property owners more for insurance.
However, the fact that ambulance and fire protection are critically important doesn't mean that the district board has managed the department as frugally and responsively as it could or should.
The best aspects of this year's ballot proposal are that it lasts only two years and is not terribly expensive. For those reasons, the increase earns our endorsement.
Assuming the levy passes, the fire board has work to do in gaining fuller public and staff confidence that it is running the show efficiently. We are troubled by comments gathered in the district's master planning process from staff who say threats to the district include "unwillingness to change" and "ideas are presented but 99 percent of the time blown off."
We've read columns and guest opinions by opponents, who raise questions about spending and equipment plans and argue that this proposal was rushed to the ballot.
We've read quick responses from district board members about why that's not the case.
Our evaluation of the arguments on both sides is that the majority of the district board comes off as wedded to the pre-recession status quo and is defensive, rather than taking stock of the critics and seeking what might be a better path.
We believe this tax proposal will and should pass. But we urge the fire board to thicken its skin, open its ears to critics and over the next two years look for long-term cost savings.
The U.S. economy isn't healed from the recession and faces myriad uncertainties. While property values in our region are recovering, is anyone confident we won't be subject to more swings?
We aren't. Structural, long-term frugality is in order.
PROPOSITION BB
This ballot question is a no-brainer for approval. Proposition BB is necessary because of the Byzantine nature of Colorado's Taxpayer Bill of Rights — TABOR — which requires voters to approve any new taxes and that revenue collected in excess of projections be returned to taxpayers.
We'll borrow this excellent explanation of the situation from our sister paper the Summit Daily News:
In 2013, voters approved Proposition AA to establish excise and sales tax on retail marijuana. Proposition AA followed Amendment 64, which legalized the sale and consumption of recreational marijuana to adults 21 and older.
TABOR required the state to estimate both the amount of revenue it expected to collect from the marijuana tax and total revenue. AA authorized increasing taxes by $70 million annually and estimated overall state revenue at $12.08 billion, with an estimated $67 million added to state revenue from taxes on retail marijuana.
While revenue for recreational marijuana in fiscal 2014-15 ended up about a million below estimates, total state revenues came in $270 million higher than anticipated because of the improving economy.
That means, without Prop BB, the state is required to refund the total $66 million retail marijuana tax collected.
Colorado voters have made clear that they want marijuana taxed.
Most of the money, $40 million, would go to school construction projects. The rest would go to marijuana education programs, bullying prevention, drop-out prevention, other youth programs, substance abuse treatment and related programs. The general fund would get $6 million.
If it's returned, individual taxpayers would get an estimated $8 each, $24 million would be refunded to marijuana cultivators and $17 million will be refunded to recreational marijuana customers through a temporary reduction of the tax rate.
As part of Colorado's marijuana experiment, we surely don't want to make the drug tax free. We favor BB.
---
Support Local Journalism
Support Local Journalism
Readers around Glenwood Springs and Garfield County make the Post Independent's work possible. Your financial contribution supports our efforts to deliver quality, locally relevant journalism.
Now more than ever, your support is critical to help us keep our community informed about the evolving coronavirus pandemic and the impact it is having locally. Every contribution, however large or small, will make a difference.
Each donation will be used exclusively for the development and creation of increased news coverage.
---
Start a dialogue, stay on topic and be civil.
If you don't follow the rules, your comment may be deleted.
User Legend:
Moderator
Trusted User
---