Editor's column: Is this any way to run a railroad, Amtrak?
I want to like Amtrak.
Working just four blocks from a stop on the California Zephyr line and preferring optional dental surgery to yet another drive to Denver to catch an affordable flight, I decided to test it as a travel option.
My son lives in Los Angeles, so for a trip to visit him this spring, my wife and I took the Zephyr to Sacramento, where we caught cheap Southwest flights to LAX.
---
---
The train was on time, and while the accommodations are a little shopworn, the trip was pretty and relaxing. The train lacks WiFi and mobile data isn't really available crossing the desert, providing a rare stretch of being unplugged.
It was a good enough experience that, for a company meeting in mid-June in Truckee, California, another charming Zephyr stop, I decided to take the train.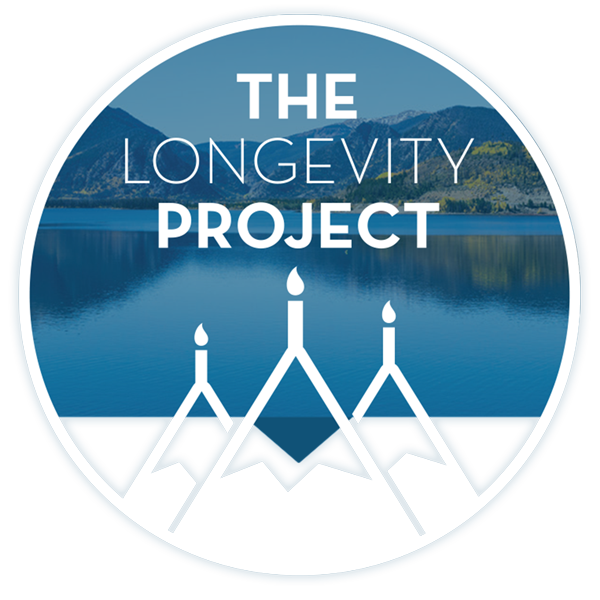 Participate in The Longevity Project
The Longevity Project is an annual campaign to help educate readers about what it takes to live a long, fulfilling life in our valley. This year Kevin shares his story of hope and celebration of life with his presentation Cracked, Not Broken as we explore the critical and relevant topic of mental health.
---
---
The scheduled arrival time was the morning before the meeting started, so, even knowing Amtrak's checkered on-time record, I figured I had allowed plenty of time.
I looked forward to having time without interruptions to do some leftist opinion writing and to write up an interview I'd done with Jeff Carlson, the Glenwood auto dealer who is this year's chairman of the North American Automobile Dealers Association.
Departure was scheduled for 1:53 p.m. Sunday, June 19.
At 11:49 a.m., I got this email: "Our records indicate that you are scheduled to depart Glenwood Springs, Colorado traveling aboard Amtrak train 0005. That train has been delayed. The estimated departure time is now 3:29 PM."
Fine, I thought, I have plenty of cushion.
At 12:49 p.m. I was informed: "The estimated departure time is now 4:33 PM."
At 1:04: "The estimated departure time is now 4:58 PM."
I started to get concerned. If the train was canceled that Sunday and I had to wait till Monday, I wouldn't make it to my meeting on time. I got on Twitter to see if I could get more information.
To Amtrak's credit, it had people monitoring its Twitter account. At 3:48 p.m., I received this Twitter message: "Currently experiencing engine issues. We apologize for the inconvenience … Will be up and running soon."
At 4:22: "The delay will be further extended because the freight locomotive has not left the Denver yard as of ten minutes ago."
Set out driving, I was out of time. I spent the night in Utah, though not in a cave up in the hills, but I did wonder if Amtrak is a friend of the devil. The mind wanders as you drive cross the desert and discover "American Beauty" among the CDs in the glove box.
On the evening of Monday the 20th, after reaching Truckee, checking in and going for a run, I was in a downtown restaurant when the Zephyr, with a Union Pacific freight engine in the lead, pulled into town — about 11 hours late. It had reached Glenwood very early Monday morning.
As much as I would have liked to take the train home and still do my planned writing in peace, I couldn't because I now had my car about 900 miles from home.
As I left for the return drive, I called Amtrak to start the refund process — which really started the frustration process.
I'm still going back and forth with Amtrak.
Here's an excerpt of Amtrak's denial of a refund: "you must cancel your reservation at least 24 hours prior to the train's scheduled departure in order to be eligible for a full refund. If the reservation is canceled within 24 hours of the scheduled departure, a refund fee will apply. … If the reservation is not canceled prior to the scheduled departure, the entire amount paid for the reservation will be forfeited. …
"However, as a one-time courtesy, upon creation of this correspondence, we have authorized a Transportation Voucher in the amount of $97.00."
Well, gee, thanks, but I paid for two hotel nights and gas because the train didn't arrive in Glenwood Springs on the day it was scheduled to depart. It would have been absolutely impossible for me to cancel 24 hours in advance because I didn't know until 3 hours after scheduled departure that I couldn't count on the train getting me to Truckee in time.
And while that one-time courtesy might seem magnanimous to you, Amtrak, I don't want a voucher for future travel — I'm having serious doubts about whether I want to risk wasting time and money on you again.
In denying my refund, Amtrak included this sentence: "We are sorry to learn of your disappointment with our Refund Policy."
I'm not really disappointed in Amtrak's refund policy. I would, however, like it to follow this provision:
"Refund Restrictions and Late Trains
"The above restrictions and fees will not apply to refunds requested by passengers who chose not to travel due to a long distance train being two or more hours late …"
As a shameless Glenwood Springs booster, I want Amtrak to bring lots of people here. It adds to the town's charm. How many people give up on Amtrak after experiences like this?
I want to like you, Amtrak. You're making it hard.
Randy Essex is editor of the Post Independent.
---
Support Local Journalism
Support Local Journalism
Readers around Glenwood Springs and Garfield County make the Post Independent's work possible. Your financial contribution supports our efforts to deliver quality, locally relevant journalism.
Now more than ever, your support is critical to help us keep our community informed about the evolving coronavirus pandemic and the impact it is having locally. Every contribution, however large or small, will make a difference.
Each donation will be used exclusively for the development and creation of increased news coverage.
---
Start a dialogue, stay on topic and be civil.
If you don't follow the rules, your comment may be deleted.
User Legend:
Moderator
Trusted User
---