Editor's column: Just don't picture them naked
Earlier this month, I had my 40-year high school reunion back in Beatrice, Nebraska, a county seat that's about the size of Glenwood Springs, but with key differences.
First, it's much less interesting. While the Homestead National Monument, commemorating one of the nation's first claims under the Homestead Act of 1862, is right outside town, Beatrice doesn't get a lot of tourists. Nor is it scenic, nor does anyone get excited about floating the Big Blue River (which actually is brown), which cuts through town. Then there's the humidity of a Midwestern summer. Ugh.
I went to the reunion anyway, partly because my 94-year-old mother is in a nursing home there and I try to see her two or three times a year.
---
---
Not long after I signed up to attend the reunion, which included the classes of 1975 and '77, I won the American Society of News Editors Burl Osborne Award for Editorial Leadership. This apparently convinced the reunion organizers that, in a group without professional athletes, entertainers, politicians or CEOs, I would be a good dinner speaker for the Saturday night banquet.
Oh, gosh.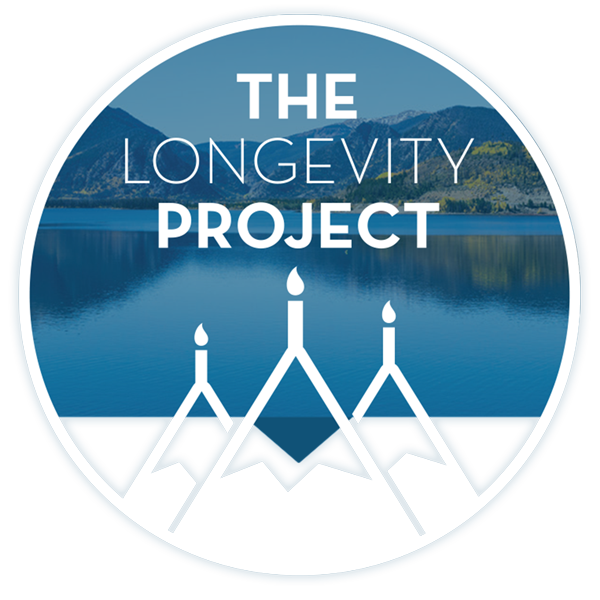 Participate in The Longevity Project
The Longevity Project is an annual campaign to help educate readers about what it takes to live a long, fulfilling life in our valley. This year Kevin shares his story of hope and celebration of life with his presentation Cracked, Not Broken as we explore the critical and relevant topic of mental health.
---
---
That advice about imagining your audience naked when you are speaking doesn't work so well at a 40th high school reunion. Some things you don't want even your mind's eye to see.
But I soldiered on, drawing heavily for my talk from a column I wrote in 2014 in praise of public schools as incubators of hope. Everything went fine, and, overall, I had a better time than I expected.
That's been the case at all the Beatrice High reunions I've attended — maybe in part because I left town as soon as I could and didn't go to a reunion until the 15th anniversary. By then, time had healed my wounds from our teenage years and my classmates had either forgiven or forgotten my bad moments. The 15-year reunion was enjoyable enough that I also attended the 20- and 35-year events, which came after Mom was widowed.
My takeaway from these gatherings is how our perceptions of high school are so oddly skewed.
In talking with people who were among the popular kids back then, or seemed to be, I've discovered they didn't feel that way and had at least as much anxiety as I did and it still affects many of them. The guy who was our quarterback when we were seniors hasn't attended a single reunion, even though he seemed extremely relaxed around everyone back then.
We obviously all struggled with the complexity of growing up.
At our 20-year reunion, I talked to a doctor's daughter for a little while, and she told me about the embarrassment of her older brother driving her to school in his Corvette. She would ask him to drop her off a few blocks away. That seems like a First World problem, but it was as real to her as my embarrassment over shabby clothing that sometimes got me teased.
One woman, on whom I had a serious crush from ninth grade on but who ended up dating my best friend, told me 20 years ago that she lived with abuse at home. Her father would hit the top of her head with a butter knife and call her a slut when she was going out. She still has a terrible time feeling good about herself. She missed this year's reunion because she is caring for her aging parents now, including the father who demeaned her.
The teen years of course are hard for everyone but the most clueless, and most of us carry a bit of the neurosis forward to adulthood. With any luck, we have enough experiences that teach us our intrinsic value as adults that we can get beyond our adolescent suffering.
But we learn defense mechanisms, too, that linger mostly unconsciously. I believe, for example, that many people learn to put themselves down as a prophylactic against criticism from others. If we point out our own flaws and are particularly harsh, I think we believe others are less able to hurt us. It also becomes part of our personal mythology and holds us back.
Most of us, inside, remain insecure at some level. And it's a pity.
In preparing for my speech, I wrote the script as I have every other time I've done public speaking. About two weeks before the reunion, it hit me that I would be speaking to people I went to high school with. CRAP!
They knew me as the kid who couldn't get a date, who drove beat-up muscle cars, wrecked one of them, flipped burgers for work and lived in the run-down house at the edge of town.
I decided I couldn't think about who my audience was. I'd channel my mind back to the 2010 Detroit Free Press Michigan Green Leaders awards breakfast, which I emceed and whose other speakers included the publisher of USA Today and Bill Ford Jr., great-grandson of Henry Ford and chairman of Ford Motor Co. If I handled that, I could handle a bunch of no-longer kids from Hicktown, Nebraska.
In retrospect, it turned out that what I enjoyed about the talk is that I got to reintroduce myself to high school peers as a confident grown-up. I think I've finally left high school behind.
Randy Essex is editor of the Post Independent.
~
---
Support Local Journalism
Support Local Journalism
Readers around Glenwood Springs and Garfield County make the Post Independent's work possible. Your financial contribution supports our efforts to deliver quality, locally relevant journalism.
Now more than ever, your support is critical to help us keep our community informed about the evolving coronavirus pandemic and the impact it is having locally. Every contribution, however large or small, will make a difference.
Each donation will be used exclusively for the development and creation of increased news coverage.
---
Start a dialogue, stay on topic and be civil.
If you don't follow the rules, your comment may be deleted.
User Legend:
Moderator
Trusted User
---
Opinion
The Civilian Conservation Corps, the CCC that built Red Rocks amphitheatre in the foothills outside Denver and Rim Rock Drive in Colorado National Monument, also constructed hundreds of miles of irrigation canals and ditches, recreation…
---
---
See more