Guest opinion: We owe officers our respect and admiration
"Blessed are the peacemakers, for they shall be called the children of God." — Matthew 5:9
Glenwood Springs is a special place. We have it all: natural beauty, great amenities, wonderful people. We are truly blessed to be able to call this town home.
Yes, we have it all. And we also have a dedicated group of professionals helping to make Glenwood Springs one of the most desirable places to live in the United States — the Glenwood Springs Police Department.
---
---
I had the privilege of being allowed to do a "ride-along" with Glenwood's officers last weekend. Although it was a relatively quiet night, it gave me a glimpse into a side of Glenwood that I knew, intellectually, existed, but I minimize. It allowed me the opportunity to watch them in action, watch other's reactions to them, and most importantly, talk with them and begin to get to know them.
As I told Chief Terry Wilson — I am in awe.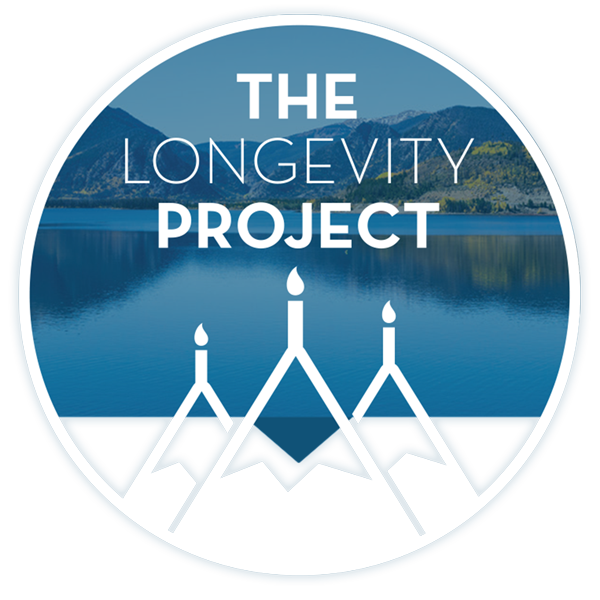 Participate in The Longevity Project
The Longevity Project is an annual campaign to help educate readers about what it takes to live a long, fulfilling life in our valley. This year Kevin shares his story of hope and celebration of life with his presentation Cracked, Not Broken as we explore the critical and relevant topic of mental health.
---
---
First, a disclaimer; I have law enforcement officers and first responders in my family. Perhaps I have a bias because of close relationships to these people. However, after this, I will never look at their jobs in the same light.
For about the same wage as the average skilled office worker, these individuals leave their homes and families, put on their Kevlar vests and utility belts, and hit our streets to protect and serve, not knowing if they will see their families again. Am I being melodramatic? Absolutely not.
In Glenwood, almost every category of criminal activity, from petty offenses to felonies, have seen an increase through July over the entire year of 2014. Felony cases are up 37 percent.
Glenwood Springs Police Department is a finely coordinated team that protects us from the frightful and disagreeable elements that find their way to our Mayberryesque town. They do so with such finesse that we see little of the sordid underside, allowing Glenwood to remain a great place to raise a family or to vacation.
Recently, two disturbing nationwide trends are having an impact in our community. The first is the increasing number, changing demeanor and level of drug use among the homeless, vagrant population. The second is the increasing threats and disdain toward our police.
The entire community is attempting to grapple the vagrant issue, and more information will be forthcoming regarding a community meeting in the next few weeks.
The negativity and threats toward our police is heartbreaking to me. The reality is that the public never hears about the thousands or millions of times these peace officers make the right decision under incredibly stressful conditions. Is that gun a pellet gun or a rifle? Is the driver of the vehicle reaching for insurance information or a gun?
You say these things only happen in Denver or Los Angeles or Ferguson? Hardly. Just ask Colorado State Trooper Eugene Hofacker. Or for that matter, ask our own officers. The media, both social and traditional, focus on the one in 100,000 as Kenneth Berkowitz, chief of police of Canton, Massachusetts, so aptly describes in a recent article. Often, the good is overlooked.
Believe me, there is plenty of good. During a traffic stop an officer encountered a lost and distraught driver pulling a trailer in an unfamiliar town at rush hour trying to get to a gas station on the other side of the highway. He gently eased into traffic behind and allowed the driver to make the lane switch to get where they needed to be.
On two occasions on foot patrol, two separate officers encountered someone well-known. In one case, the officer talked with and comforted someone who was distraught over the loss of a wallet and offered additional assistance if the person was not able to locate the wallet by the next day. The other officer was sought out for counsel and advice because he was considered a trusted friend. I am also aware of an officer in a nearby community who promised to buy a 25-cent glass of lemonade from a neighborhood lemonade stand, only to realize all he had was a $20 bill — but a promise is a promise. Imagine the image that young person has of their community police.
On many occasions the officers are greeted cordially or at least respectfully. That is not always the case and many tire of hearing expletives or seeing obscene gestures as they walk or drive through town. They are often punched, kicked or spat upon. They work long shifts, holidays and weekends, when most of us are sleeping or enjoying festivities. And they do so without complaint.
Why do they do this? Why do they put their lives at risk, see little of their family and stay in one of the most stressful jobs in the world for a nominal salary? Most would say it is because they love their job and want to make a difference. In my opinion, they do make a difference — a huge difference. We owe them our respect and admiration. Glenwood Springs' finest certainly have mine.
Kathryn Trauger is a Glenwood Springs City Council member.
---
Support Local Journalism
Support Local Journalism
Readers around Glenwood Springs and Garfield County make the Post Independent's work possible. Your financial contribution supports our efforts to deliver quality, locally relevant journalism.
Now more than ever, your support is critical to help us keep our community informed about the evolving coronavirus pandemic and the impact it is having locally. Every contribution, however large or small, will make a difference.
Each donation will be used exclusively for the development and creation of increased news coverage.
---
Start a dialogue, stay on topic and be civil.
If you don't follow the rules, your comment may be deleted.
User Legend:
Moderator
Trusted User
---
Opinion
It was 1952 when the cities of Aurora and Colorado Springs first started gobbling up water rights in a remote, high mountain valley on the state's Western Slope. The valley is called Homestake, and now,…
---
---
See more