LETTERS TO THE EDITOR Views on candidates and ballot issues
Surveyor should be a nonpartisan
office
I am a long-term resident of New Castle and have owned and operated my land surveying business in Glenwood Springs since 1991.
---
---
I moved to the Glenwood Springs area to work on the Hanging Lake Tunnel project from Colorado Springs in 1986. I decided that this was the best place in the world to raise a family and have enjoyed being here ever since. I have previously served one appointed term and two elected terms as the Garfield County surveyor, from 1992 through 2002, and I am looking forward to serving the folks of Garfield County again.
I strongly believe that a non-political position such as surveyor should be held by a person who has no political party affiliation. I am an independent, standalone and politically unaffiliated candidate.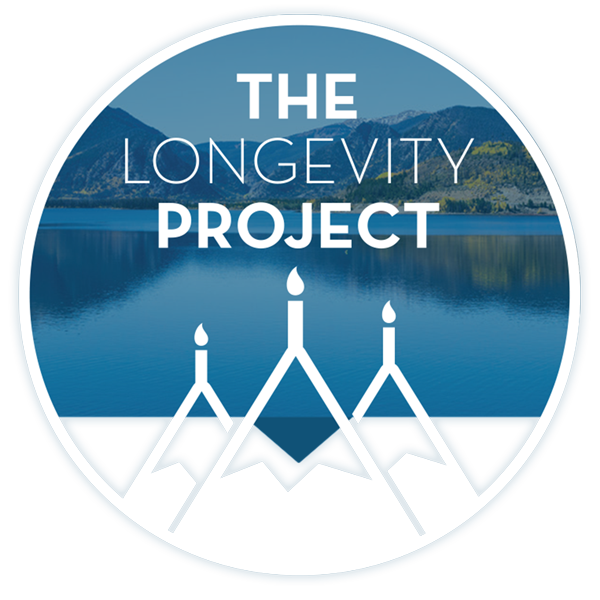 Participate in The Longevity Project
The Longevity Project is an annual campaign to help educate readers about what it takes to live a long, fulfilling life in our valley. This year Kevin shares his story of hope and celebration of life with his presentation Cracked, Not Broken as we explore the critical and relevant topic of mental health.
---
---
I am on the ballot by petition and that right is tenured by hard work and effort. The petition process is by no means a casual way to nominate a candidate and I believe my effort shows my genuine desire to fulfill this position for the citizens of Garfield County.
If elected, no claim of partisanship politics would ever have any affect on a decision made by the surveyor.
I have served in this office previously with the belief that it is a requirement to be of character of one who is willing to be of service to the public with any land surveying issues. I am easily accessible and understanding of question by the general public. As always feel free to give me a call 970-945-5945 or email survco@gmail.com.
Samuel Phelps
Candidate for Garfield County surveyor
Jankovsky knows public land
use policy
Tom Jankovsky gets my vote for Garfield County commissioner. Like a lot of residents of Garfield County, my family and I are avid outdoor enthusiasts. Exploring the wonder and beauty of the nearby backcountry is part of the reason we live here. The federal government and extreme environmentalists would like to close or at least limit the access you and I have to our publicly owned lands.
Tom offers the people of Garfield County an informed stance on public land use policy. With his experience in ski resort management, Tom not only understands the importance of responsible stewardship of public lands for recreational use, he possesses decades of experience working with regulatory agencies, including the U.S. Forest Service. Over the next four years the fate of our public lands will likely be determined to some degree at the state and federal levels. It's vital that Garfield County has a seat at the table when the decisions are made regarding public land use and access.
Tom Jankovsky has the skill set, drive and character to bring people together and advocate for the residents of Garfield County. If you like to camp, hunt, backpack, mountain bike, ATV, four-wheel drive, snowmobile, horseback ride or fish on Forest Service or BLM land in Garfield County, cast your vote for the candidate who will fight to keep our public lands public. Vote Tom Jankovsky for Garfield County commissioner.
Ross Terry
Glenwood Springs
Let's not gamble for our kids' future
After reading the PI's front page article presenting educators' opinions about Amendment 68, I feel somewhat assured that cool heads will prevail. That is if they are listened to. For those who are leaning toward "yes," I would like to express my thoughts on this issue from another angle.
I am not opposed to recreational gambling, but I think there is something almost immoral about financing the education of our children with games of chance. There should be nothing chancy about taking consciously determined responsibility for seeing that our kids learn and grow through schooling.
If Amendment 68 passes, it will be the result of exploitation of many of our citizens' knee-jerk reaction to that supposed monster, taxation. Perhaps there is room to question the necessity and/or amount of some taxes. However, awareness seems to be lacking that this is how we pay for our roads and bridges and government provided services that we all use — and that includes public education.
Should we pay for any of these through luck? Or should we recognize that what we pay in taxes is taking our share of responsibility for the future of our children and the quality of life we enjoy and want to sustain?
I'll pick the latter and I hope all you voters will too.
Pat Girardot
Glenwood Springs
Hickenlooper will take your guns
Please vote responsibly.
We voted this morning at our kitchen table. Have we been watching and listening to the pros and cons on people? Yes. Have we been on the Internet and checking what these people that we are voting for, what their records stand for? Yes. Have we noticed that Hickenlooper continues to tax us on the Western Slope and still is flip-flopping on gun control, is Hickenlooper just waiting to stick it to us on gun control again? Yes he is.
Do you want a governor who threatens your safety by changing what happens to Nathan Dunlap? I don't. I don't even live in Denver, but Hickenlooper is anti-gun and he will try and take them away if he gets in again.
I don't base my thoughts and actions in voting by what Hickenlooper claims, I base it on what he has done as a governor. I base it on the fact that he won't even write you back and tell you why he is against us having guns. He is an Obama supporter.
Jane Spaulding
Carbondale
Can 64 countries be wrong?
According to the Center for Food Safety, there are currently 64 countries around the world that have requirements to label foods containing GMOs (genetically modified organisms). The USA is not one of them. On this fall ballot, the states of Oregon and Colorado and Humboldt County, California, and a county in Hawaii have GMO label laws to consider.
Colorado ballot Proposition 105 asks that food, when appropriate, have a label that says: "Produced with genetic engineering." How can such a simple statement cause such an outcry and such a flood of television ads and postcards warning of us a complete disaster?
I have to ask the question: After billions of dollars of research by the state of the art chemical, biological, agricultural and food production facilities in the world, why should they not be overjoyed to have notice given of their fantastic work? Where's the pride? Instead, the industry opposes every effort to have the fruits of their labors even identified. In Colorado alone, in recent reporting, the industry was spending some $11 million in comparison to the "pro label" group's $400,000. What are they afraid of? What aren't they telling us?
One of the claims is that labeling will cost consumers a ton of money. An independent scientific research company looked closely at the Oregon proposition and the available scientific peer-reviewed literature and found that the cost might be approximately $2 per person per year. The other studies varied from about 30 cents to $15 per year. It's not nothing, but it's not much.
The research company ruled out studies that included a cost to food producers to develop two lines of food for the consumer. The new law does not require any such thing. That is strictly a marketing choice. Again, this begs the question: If there is nothing wrong with the GMO-containing food they are producing, which ought to be even more nutritious after all their research, why the big deal?
I think the bottom line is that modern industrial agriculture, as developed by the big chemical companies, depends heavily on: fossil fuels, herbicides and pesticides, fertilizer, chemical resistant genetically modified and patented seed, copious amounts of water and huge government subsidies. These are the folks putting up $11 million to defeat a state proposition.
What is at stake here is not only finding out how healthy the GMO food is, but how healthy for us is the whole GMO industrial system. Are 64 other countries wrong?
Patrick Hunter
Carbondale
Gardner has passed the
Kochs' muster
Are you undecided between Cory Gardner and Mark Udall? Even if you have made a decision, you should read the Tim Dickinson article in the Sept. 24 Rolling Stone, "Inside the Koch Brothers' Toxic Empire." The comments section included this from a Republican supporter: "The Kochs are not angels, but their sins are not their toxic empire. It is that they support Republicans and must be attacked."
This is nonsense. Their sins, well-documented in the piece, are that they have co-opted the Republican Party to maximize their profits by skirting and eliminating regulations on their "privatize the profit, socialize the cost" method of doing business. The Koch Enterprises newsletter and some right-wing apologists rebut the article, but the re-rebuttal by Dickinson exposes their "attack the reporter, not his facts" nature. The Birch Society-principled agenda of the Koch family from grandfather to 1980 Libertarian vice presidential candidate David is presented convincingly.
And what about Rep. Gardner? Gardner was awarded Flip-Flopper of the Year by the Huffington Post for his interesting obfuscations on climate change, immigration and birth control/(personhood). He was among the top three most-polluting members of Congress.
More to my point, he was a key "guest" and participant at the annual top-secret Koch summit of billionaires in California in June, along with Mitch McConnell, Marco Rubio, and Reps. Tom Cotton and Jim Jordan. Gardner participated in a discussion session entitled "The Senate: A Window of Opportunity for Principled Leaders." One might ask, "Whose principles?"
I think the answer is obvious from the Koch-generated support for our would-be Principled Senator.
The platform of vice presidential candidate David Koch included:
Repeal campaign finance laws, abolish the FEC, abolish Medicare and Medicaid, oppose tax-supported plan to provide health services, repeal Social Security, abolish the EPA, repeal usury laws, repeal OSHA, eventually repeal all taxation, abolish the FDA, abolish the Consumer Product Safety Commission, oppose a minimum wage, etc., etc.
David Schroeder
New Castle
---
Support Local Journalism
Support Local Journalism
Readers around Glenwood Springs and Garfield County make the Post Independent's work possible. Your financial contribution supports our efforts to deliver quality, locally relevant journalism.
Now more than ever, your support is critical to help us keep our community informed about the evolving coronavirus pandemic and the impact it is having locally. Every contribution, however large or small, will make a difference.
Each donation will be used exclusively for the development and creation of increased news coverage.
---
Start a dialogue, stay on topic and be civil.
If you don't follow the rules, your comment may be deleted.
User Legend:
Moderator
Trusted User
---