Mulhall column: Of draft cards and disco balls
Valhalla is, in Norse mythology, a great hall where Odin reserves a place for those who live life bravely — a kind of heaven for battle-tested warriors.
It's also the name of a hardened nuclear missile silo near Abilene, Texas.
From 1962 to 1964, Valhalla contained an SM-65F Atlas, or Atlas-F — one of the final operational variants of a formidable Cold War Era Inter-Continental Ballistic Missile, or ICBM. The Atlas-F's warhead was over 100 times more powerful than Fat Man — the bomb dropped on Nagasaki, Japan, in 1945, which immolated virtually everything in a one-mile radius.
---
---
Valhalla's Atlas-F came to be through the doctrine of Mutual Assured Destruction (MAD) — a national security policy and military strategy in which a full-scale nuclear weapon launch by two or more opposing nations would annihilate both the aggressor and the victim.
Like Valhalla, there are 11 other abandoned Atlas-F missile silos surrounding Abilene, and even more around places like Lincoln, Salina and Roswell, to name a few.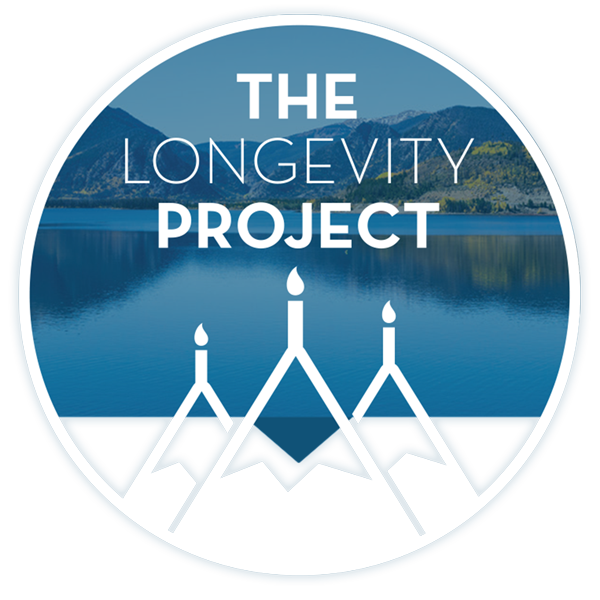 Participate in The Longevity Project
The Longevity Project is an annual campaign to help educate readers about what it takes to live a long, fulfilling life in our valley. This year Kevin shares his story of hope and celebration of life with his presentation Cracked, Not Broken as we explore the critical and relevant topic of mental health.
---
---
As a 19-year-old college student, I explored one of these silos about 15 years after decommission.
On that night, equipped with nothing more than a light jacket and a flashlight, my roommate and I, along with several other carloads of college freshmen, embarked on this clandestine mission.
Two fences surrounded the silo, and the 10-foot inner fence deterred several members of our party, but those of us who climbed it entered the silo's mausoleum-like giant double doors and started down the metal staircase into the earth. The air was heavy from un-pumped, standing groundwater, and our ears rang with the echo of every possible sound, even our Stan Smiths on metal treads.
We eventually illuminated the silo's nerve center and entered through heavily fortified blast doors, left open perhaps by the person who last turned out the lights. A cascade green metal work platform faced a wall of empty racks and dangling wires. Anything of use or value had been removed, but it wasn't hard to imagine what once had been there.
What happened next is hazy: For some reason, my roommate started back toward the pitch-black stairwell and I followed. Neither of us had a flashlight. When we reached the stairwell, I sensed my roommate disappear into the darkness, a feeling that had barely registered when odd thumping followed by a splash dispelled it.
I ran back to the control room, grabbed a flashlight, and returned to the stairwell to find my roommate ascending the stairs below, holding his arms away from his body as though they belonged to someone else.
From what I could tell, he'd stepped off the un-railed landing and tried to arrest his fall by instinctively reaching out only to grab and slide along the rusty metal skirt of an adjacent stair before losing his grip and plunging into chest-deep water.
I helped guide him back to the landing by flashlight. Once there, he held his palms up under the light. Like some bloody and tissue-shredded stigmata, they revealed the unmistakable whites of severed metacarpals, and I instantly knew our juvenile curiosity had turned into something far more involved than getting a handless young man over perimeter fences: We could not hide the truth of our trespass.
This divided the group yet again, numbering us just six to face the music.
That moment, more than any other, gave rise to the most meaningful lesson I took away that night: Sometimes choice is hard, not because some of the options at hand seem immoral, or because the respectable ones seem intensely challenging in some overly complicated way, but because doing what's really needed requires much more of yourself than you're prepared to give.
For a time, the question of whether we'd be able to finish the semester or even attend the next went unanswered. We ended up continuing on, however, my roommate with the persistent reminder of casted hands.
In the years since Valhalla's decommission, most nations known to have nuclear weapons have signed nuclear disarmament agreements.
Nuclear weapons still exist.
It's true my generation followed Woodstock with disco, and that the closest some of us came to knowing anything military was President Jimmy Carter's 1980 Selective Service resurrection.
Yet, it's a myopic claim that recently says previous generations, perhaps particularly mine, don't understand what it's like to grow up under a mortal threat — an assertion made possible, at least in part, by never having set foot in Valhalla.
Mitch Mulhall is a husband, father and longtime valley resident. His column appears on the second Friday of each month.
---
Support Local Journalism
Support Local Journalism
Readers around Glenwood Springs and Garfield County make the Post Independent's work possible. Your financial contribution supports our efforts to deliver quality, locally relevant journalism.
Now more than ever, your support is critical to help us keep our community informed about the evolving coronavirus pandemic and the impact it is having locally. Every contribution, however large or small, will make a difference.
Each donation will be used exclusively for the development and creation of increased news coverage.
---
Start a dialogue, stay on topic and be civil.
If you don't follow the rules, your comment may be deleted.
User Legend:
Moderator
Trusted User
---
Opinion
The Civilian Conservation Corps, the CCC that built Red Rocks amphitheatre in the foothills outside Denver and Rim Rock Drive in Colorado National Monument, also constructed hundreds of miles of irrigation canals and ditches, recreation…
---
---
See more