Emmer column: Nonprofits as works of art
Nonprofits have inherited the halo once reserved for churchly charities.
Like businesses, most nonprofits are tiny. At the other end, the nonprofit giants are getting bigger, especially in the university and medical industries.
The legal system takes charitably intended nonprofits at their word and gives them special breaks by exempting them from burdens others carry alone.
---
---
They don't pay taxes. Tax exemption is a very valuable privilege. If you or I were to try this, we'd go to jail.
Ideally, nonprofits add more to society than they subtract, so society comes out ahead. Yet nonprofits don't pitch in for roads or welfare or fire protection or police or schools or open space or Social Security. It's hard to know if they pay their way.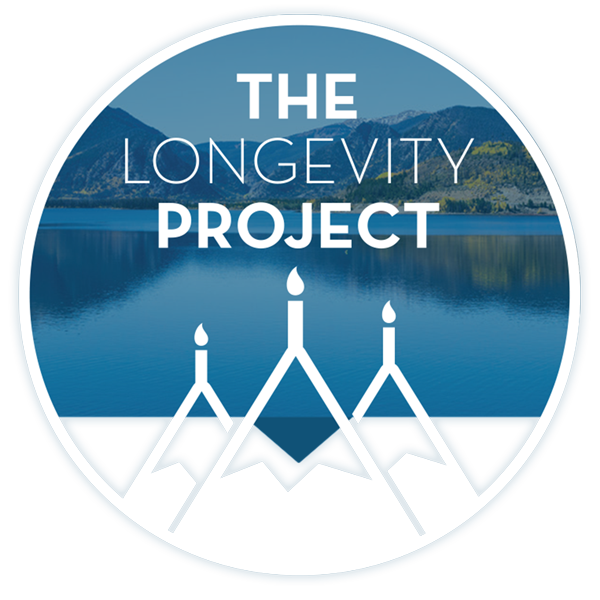 Participate in The Longevity Project
The Longevity Project is an annual campaign to help educate readers about what it takes to live a long, fulfilling life in our valley. This year Kevin shares his story of hope and celebration of life with his presentation Cracked, Not Broken as we explore the critical and relevant topic of mental health.
---
---
The vast majority of nonprofits are too small for anyone but donors to evaluate in detail. Bigger nonprofits justify more scrutiny.
Many donors are good at expecting tangible, measurable results, and many managements are good at delivering them. Yet less-than-stellar management and excess administrative costs are more common than they should be.
Further, some charitable nonprofits are operated more as beautiful statements of caring but less as producers of on-the-ground social improvement.
There is a foolproof way to know. Look at the nonprofit's goals on its website. If those goals are not specific and measurable, the nonprofit is more like a painting or a poem than a new job skill for a poor person or a fridge full of vaccines for sick toddlers from have-less families.
Remember D.A.R.E., the giant nonprofit program that ran from 1983-2009 to reduce drug use among school kids? It was such a program. Billions of dollars, big staff, gobs of positive press, hordes of volunteers, national name recognition.
Its intentions were as lovely as the Sistine Chapel. It rained warm fuzzies on everyone involved.
Then someone looked at results. Change in drug use was barely perceptible.
If building an organization was its mission, it was phenomenal success. If reducing drug use was its mission, it was a dismal failure. Good for communities? You decide.
Big business nonprofits are fascinating concentrations of power. They owe taxpayers little more than an IRS form. They have no shareholders to satisfy. Legally, they owe donors and beneficiaries nothing but minimal honesty.
Nonprofit boards can be weak. That's not a criticism of individuals. The average board member is caring, highly competent and deserving of respect.
As a governing committee, though, the blade can be a bit blunted. Board members rely upon management for expert advice and counsel. In addition, they often owe their seats to senior management.
Two signs of a sagging board: One, members are tight-lipped to the public, especially about competing viewpoints on the board. Two, board members act as public relations agents to the public, instead of advocates for the public.
To be fair, nonprofit and public sector boards are caught in that classic dilemma of public service organizations. Do they represent the public or do they represent the organization?
Community and organizational interests might mingle a bit, but organizations want to grow and communities want cost-effective programs. They are most decidedly not the same thing.
Luckily, the vast majority of nonprofits are trustworthy agents of community improvement.
Individual citizens, however, are given no glimpse of the extra taxes they pay on behalf of nonprofits. Nor do they have much hard information on the value of the goods that nonprofits deliver.
That requires measurable goals: suicides prevented, calories served to the hungry, number of drunks and druggies sobered up, kids kept out of jail, reductions in teen pregnancy, money given to the poor, additional fish in the streams, increased student performance, days of pleasure for terminal kids, families housed, battered women sheltered, wages earned from job skills learned.
Without a handle on hard information, communities cannot know whether nonprofits are losers or winners for the community.
To ensure communities are not flushing cash down the loo, some local governments require nonprofits make "payments in lieu of taxes." Locally, we could do that, too.
If we collected payments in lieu of taxes from the bigger nonprofits and returned that money directly to citizens to spend or save on their futures, we would deepen our democracy and advance the citizenry.
That may be too liberal for the powers that be. A slightly more authoritarian tact might be acceptable. Instead, we could return partial control of the "payments in lieu of taxes" to citizens, which they would "donate" back to the nonprofits or government programs of their individual choice. They would not be allowed to spend it on themselves.
Nonprofits and local government programs would have a chance to strut their stuff and attract very real support from individual citizens.
Such an advancement in democracy would give the capable people managing our local governments (and those aspiring to do so) a chance to pioneer a badly needed jump in American progress.
Now, that would be leadership.
Vince Emmer is a financial analyst in Gypsum. He runs Citizens Due Diligence after hours. Reach him at vince.emmer@cdudil.com.
---
Support Local Journalism
Support Local Journalism
Readers around Glenwood Springs and Garfield County make the Post Independent's work possible. Your financial contribution supports our efforts to deliver quality, locally relevant journalism.
Now more than ever, your support is critical to help us keep our community informed about the evolving coronavirus pandemic and the impact it is having locally. Every contribution, however large or small, will make a difference.
Each donation will be used exclusively for the development and creation of increased news coverage.
---
Start a dialogue, stay on topic and be civil.
If you don't follow the rules, your comment may be deleted.
User Legend:
Moderator
Trusted User
---
Opinion
The Civilian Conservation Corps, the CCC that built Red Rocks amphitheatre in the foothills outside Denver and Rim Rock Drive in Colorado National Monument, also constructed hundreds of miles of irrigation canals and ditches, recreation…
---
---
See more