Opinion: Apatosaurus vs. Dreadnoughtus — which is bigger?
Ken Johnson
CONNECTING THE DOTS
Free Press Opinion Columnist

My late father-in-law had a great cuss word: DAGNABIT.
And that's the way I felt last week when I found our very own world-record-sized dinosaur, fresh out of Rabbit Valley's Mygatt-Moore quarry, might just be an also ran.
I'm sure you recall the Dinosaur Journey Museum gang just finished excavating a huge femur out of the Rabbit Valley quarry on July 17. It's from an apatosaurus, once called brontosaurus, our very own locally made and very famous branch of big plant eaters.
---
---
This bone is 6 feet 7 inches tall and weighs 2,800 pounds. Julia McHugh, Dinosaur Journey's curator of paleontology, supervised the extraction and the task of getting it to Fruita. McHugh said it is the largest apatosaurus ever found, 15 to 25 feet longer than the earlier ones.
Barely had it made the Fruita trip until the world was awash in exciting claims of an even bigger critter — dreadnoughtus; it was found by Drexel University (Pennsylvania) diggers in (hold your breath on this) Argentina.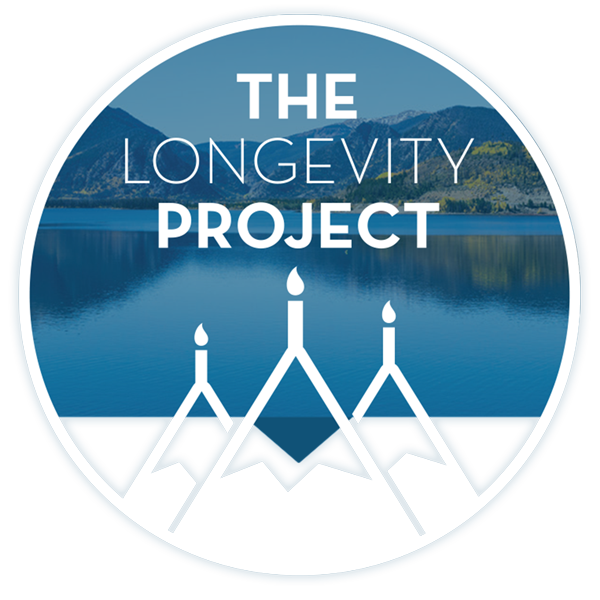 Participate in The Longevity Project
The Longevity Project is an annual campaign to help educate readers about what it takes to live a long, fulfilling life in our valley. This year Kevin shares his story of hope and celebration of life with his presentation Cracked, Not Broken as we explore the critical and relevant topic of mental health.
---
---
The worldwide publicity blitz said their find (which is important to science) was so big it could eat a 737. (Not really. It's just that their publicity is so unscientific and braggy.)
"It weighed as much as a dozen African elephants or more than seven T. Rex," said Drexel professor Kenneth Lacovara, Ph.D., who discovered the remarkably complete fossil skeleton in southern Patagonia.
He is quoted as saying the femur of their critter was "over 6 feet long."
Now that is sure specific, eh?
Regardless, his dreadnoughtus is huge. It was named after a very large warship, and it's part of a late Cretaceous Period group tagged as "Titanosaurian sauropod." (Don't worry about these odd names; it's all about big and bigger.)
In the contest for "biggest," it's nearly impossible to verify who's bigger. That's because so very few complete specimens have been unearthed.
That said, I for one won't cry for Argentina if we are able to get World's Biggest Critter designation for our new baby, whom I shall name "Julia." In fact, I'm going to Dinosaur Journey to talk with McHugh about measuring the circumference of "Julia's" femur. Be patient while I explain.
Our find is a true "Smithsonian" moment. Why?
All the earlier apatosaurus finds had us thinking their maximum length was about 70 feet; "Julia" blows that open and the estimate is between 80 and 90 feet long. Maybe more.
The backstory is that the huge brontosaurus (now apatosaurus) put together and displayed by the Field Museum in Chicago was unearthed on Grand Valley's own Dinosaur Hill by Elmer Riggs in 1901; our museum says Riggs recognized very quickly that they found the largest dinosaur known at the time. It remained the largest known for 70 years! The crew took about six weeks to dig up the dinosaur, and before snowfall they were on their way back to Chicago. It was 70 feet long, a nearly complete skeleton, and it weighed 30 tons when alive. It was put on display and a bronze replica still stands in Chicago.
"Julia" is bigger.
That's how important our museum's discovery is. From a science standpoint, the paleontology textbooks should be re-written.
"Julia" will have her fame since she is, hands down, the largest of her type from the Jurassic Period. She died about 150 million years ago, well before "dreadnoughtus" was born about 85 million years later.
Let's talk size in detail. We're told the Argentine beast's femur was right at 36 inches around, in the middle. From that measurement the rest of the sizes are scientific guesses; it weighed 65 tons and was quite long. (They actually have most of the skeleton so they can measure pretty closely.)
But wouldn't it be fun if "Julia", with her 6-foot-7-inch thigh bone, was bigger?
GJ Free Press columnist Ken Johnson is founder of the Grand Junction Free Press and former owner/publisher of The Daily Sentinel. He spends his time between the Grand Valley and California.
---
Support Local Journalism
Support Local Journalism
Readers around Glenwood Springs and Garfield County make the Post Independent's work possible. Your financial contribution supports our efforts to deliver quality, locally relevant journalism.
Now more than ever, your support is critical to help us keep our community informed about the evolving coronavirus pandemic and the impact it is having locally. Every contribution, however large or small, will make a difference.
Each donation will be used exclusively for the development and creation of increased news coverage.
---
Start a dialogue, stay on topic and be civil.
If you don't follow the rules, your comment may be deleted.
User Legend:
Moderator
Trusted User
---
Opinion
Fires and floods have thrown up literal detours for navigating our valley over the past several summers. In the same way, health conditions, career shifts, family dynamics, economic uncertainty, political environments, natural disasters, or even…
---
---
See more