Our View: Amendment 68: Disingenuous, ill-advised
As voters, we are being asked to add to the Colorado Constitution a plan to allow casino gambling at a horse track in suburban Denver.
The world is full of bad ideas and ballots are full of bad proposals. Amendment 68 is one.
The proposal would allow slot machines and table games at Arapahoe Park in Aurora. It sets the tax paid by the proposed casino at double the rate for other casinos in the state and earmarks the money — projected at $114 million a year — for K-12 public education in Colorado.
---
---
One clue that this amendment may not be the great deal that supporters' ads crack it up to be is that not even the supposed beneficiaries of the money support the proposal.
As the Post Independent's John Stroud reported, "The Association of School Boards, which represents public school boards on state policy and political issues, as well as the Colorado Parent Teacher Association, both oppose the measure, saying gambling revenues are unreliable and could derail legislative attempts to close what's estimated to be a $1 billion gap in K-12 funding in the state."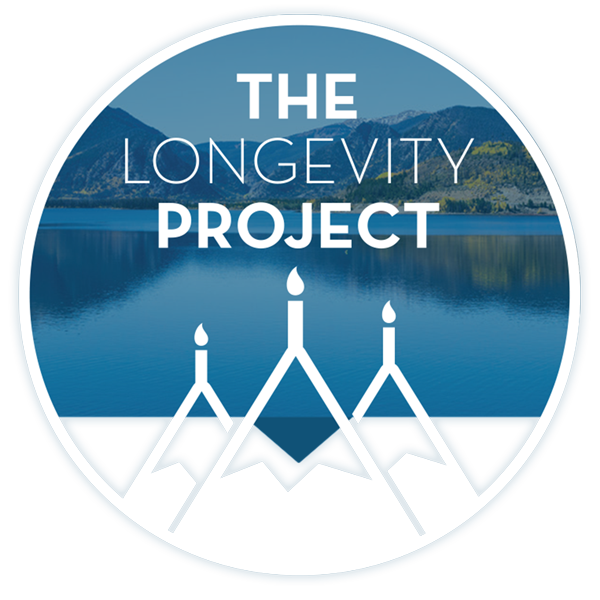 Participate in The Longevity Project
The Longevity Project is an annual campaign to help educate readers about what it takes to live a long, fulfilling life in our valley. This year Kevin shares his story of hope and celebration of life with his presentation Cracked, Not Broken as we explore the critical and relevant topic of mental health.
---
---
Stroud's story also said that the Bell Policy Center, a Denver-based research and advocacy group that evaluates and comments on state ballot issues, opposes Amendment 68.
"Gambling taxes are highly regressive and unreliable, and the social costs of gambling often exceed the additional revenue," the center concluded. "Evidence from other states shows that gaming revenues end up supplanting, rather than supplementing, state appropriations for the public programs they are intended to bolster."
The amendment also raises a bit of a moral question. We are using some revenue from legalizing and taxing marijuana for school construction because that's the way that constitutional amendment was written. Do we really want to send the message to our children that the way we pay for their education is to smoke dope and gamble?
The proposal is loaded with practical questions and concerns, not the least of which is that the amendment approves casino gaming in the three counties without a local vote. While developments would need local approval, that's different from an opportunity for residents of a community to express whether they want gambling.
Opponents protest that the proposal's real benefit is to the owner of Arapahoe Park to shore up struggles at its Twin River casino in Lincoln, Rhode Island, which faces growing competition, like all casinos. The Twin River owners have provided almost all the money behind Amendment 68 — just as Colorado's other casino operators have provided just about all the money for the opposition.
Existing casinos in mountain towns such as Cripple Creek and Central City fear that gaming at Arapahoe Park will cut their revenue, and it's logical that a casino near Denver would keep some gamblers closer to home.
Community colleges, which benefit from taxes paid by existing casinos, fear this as well, and oppose the amendment.
While amendment supporters tout that the proposal won't raise taxes, it will cost money. The state estimates it would need to hire 10 people to regulate gaming in Aurora.
Gambling is a slippery slope for states. Once approved and once the tax money starts coming in, the budget needs more. Legislators find approving a bit more gambling and a bit more and a bit more much easier than raising taxes or making cuts.
Let's take, oh, Rhode Island as a case study.
"Since the state approved video-gambling machines in 1992, its reliance on casino dollars has grown," the Wall Street Journal reported. "Now Rhode Island is projecting it will lose about $422 million in casino revenue over the next five years, contributing to budget struggles. 'We did kind of continue to pursue that easy money,' said Thomas Mullaney, Rhode Island's budget officer."
But the clincher in convincing us that Amendment 68 is a disingenuous attempt to bait Colorado voters into supporting one enterprise in a struggling industry is the head-scratching inclusion in the proposal that horse tracks in Pueblo and Mesa counties also could offer slots and table games.
That is, if such horse tracks existed. Which they don't.
And if someone invested the millions needed to start such operations.
And if they operated successfully for five years.
And if they sprinkled magic happy dust on all the residents of those counties.
OK, we made that last one up, but it is just about as probable as the idea of a horse track starting from scratch and operating successfully for five years in remote locales and without slot machines or table games.
Horse racing is an industry in a deep and well-established nationwide decline. Many faster forms of gambling and entertainment exist and questions continue to swirl about treatment of the horses and the safety of jockeys.
These tracks in Mesa and Pueblo counties are fantasies. No one will invest the money needed to create and sustain a viable track for the five years required before a more-profitable casino operation could start.
We take the bold position that we should not put fantasies in our constitution. Strip those away and the proposal becomes just what the opposition says it is: A constitutional amendment to help one business. It's a terrible idea.
---
Support Local Journalism
Support Local Journalism
Readers around Glenwood Springs and Garfield County make the Post Independent's work possible. Your financial contribution supports our efforts to deliver quality, locally relevant journalism.
Now more than ever, your support is critical to help us keep our community informed about the evolving coronavirus pandemic and the impact it is having locally. Every contribution, however large or small, will make a difference.
Each donation will be used exclusively for the development and creation of increased news coverage.
---
Start a dialogue, stay on topic and be civil.
If you don't follow the rules, your comment may be deleted.
User Legend:
Moderator
Trusted User
---