Our View: GMO labeling: Fine sentiment, bad law
If letters to the editor and social media are accurate predictors, Colorado is about to see David defeat Goliath in the battle over GMO labeling.
David's fans, though, aren't going to get what they hope, and their approval will end up costing us tax money. For those reasons, while we understand and support the idea that people should know what's in their food, we recommend voting no on Proposition 105.
Prop 105 would make Colorado one of the first U.S. jurisdictions to require labels on many foods identifying them as "produced with genetic engineering." It doesn't apply to meat, gum, alcoholic beverages or food sold in restaurants.
---
---
Those exceptions are not, as opponents' ads suggest, a reason to vote against the proposal.
The case in favor of 105 is that all kinds of things are done to our food and manufacturers don't tell us. While packaged food requires nutritional labels, those don't cover genetic engineering, and we have a right to know what we are eating.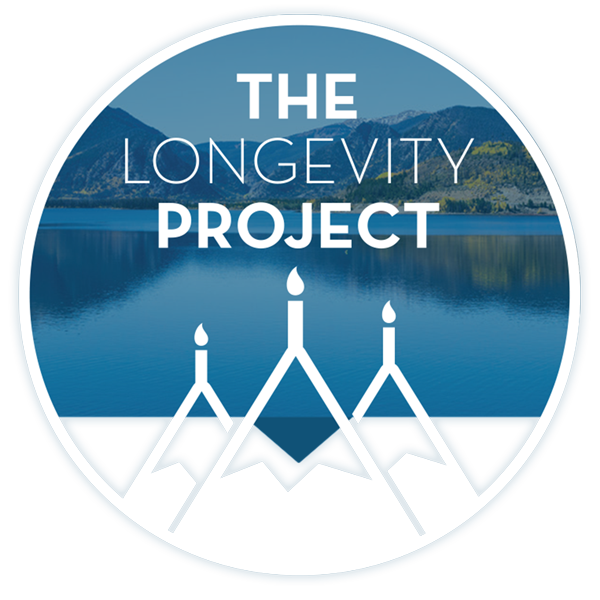 Participate in The Longevity Project
The Longevity Project is an annual campaign to help educate readers about what it takes to live a long, fulfilling life in our valley. This year Kevin shares his story of hope and celebration of life with his presentation Cracked, Not Broken as we explore the critical and relevant topic of mental health.
---
---
Opponents — which are mostly big corporations and big farm organizations that are massively outspending supporters — say it's an unnecessary and costly regulation that will put Colorado farmers at a disadvantage.
They may be right about costs, though supporters cite a Consumers Union report that labeling would cost $2.30 per person per year. That's a credible, but theoretical, estimate. Proposals like this tend to have unforeseen consequences and hidden costs. We worry about the effect on Colorado farmers who grow both GMO and non-GMO crops and about the criminal penalties that could apply to violations.
A lot of people are passionate about this issue, which was placed on the ballot by petition.
It seems like a simple idea. Tell people what's in their food. More than 60 countries, including all members of the European Union, require it. What do the food manufacturers have to hide and why are they spending millions to defeat the proposal and to sue Vermont, which passed the first such law?
Those are good questions, and opponents' claim that they are merely standing up for families to hold down costs is laughable. Like any business, they are fighting regulation, pure and simple.
Nonetheless, setting food label requirements is a federal role.
While Germany, as an EU member, bans GMOs, it didn't start with Bavaria banning them.
What if, in response to states requiring GMO labels, farm states such as Nebraska, Iowa and Indiana passed laws banning such labels? It would create a patchwork of rules that interferes with interstate commerce — which, under the U.S. Constitution, is federal purview.
If the proposal passes, while consumer costs are debatable and to be determined, it's a sure thing that Colorado would spend money on the law. First, it likely would defend a lawsuit from the deep-pocketed opponents of labeling, who sued to block Vermont's law. Vermont estimates that it will spend $8 million defending the lawsuit.
If the law survives legal challenges and actually takes effect, it requires the state to regulate compliance, which also costs money. The Legislative Council estimates — see http://tinyurl.com/105costs — $113,000 in set-up costs. Then, "Once the rules are in place, staffing, computer software maintenance and food sampling and testing are estimated to cost $130,000 annually. Proposition 105 does not identify a funding source to implement the measure's requirements, so it is assumed state General Fund will be used."
The GMO labeling push has an underlying assumption, or at least suspicion, that genetically modified food is bad for us.
That's not proven. The report "A decade of EU-funded GMO research (2000-2010)" said this: "The main conclusion to be drawn from the efforts of more than 130 research projects, covering a period of more than 25 years of research, and involving more than 500 independent research groups, is that biotechnology, and in particular GMOs, are not per se more risky than e.g. conventional plant breeding technologies."
Proposition 105 is the manifestation of a popular groundswell. It encompasses the natural and organic food movements, along with suspicion of big agribusiness. It is not hard to make a case that agribusiness has been bad for farmers, bad for the land and bad for health.
That doesn't make Proposition 105 good law.
Those who want food without GMOs — and we don't have room to discuss the likelihood of accuracy on labels — should lobby the federal government to require such labels. And they should immediately work to build demand for food that is voluntarily labeled as such — something that won't lead to lawsuits and won't cost taxpayers money or put Colorado farmers at risk. Food labeled USDA organic is barred from including GMOs.
If the demand is there, companies will make more labeled non-GMO products. This is a vote you should make with your grocery cart.
---
Support Local Journalism
Support Local Journalism
Readers around Glenwood Springs and Garfield County make the Post Independent's work possible. Your financial contribution supports our efforts to deliver quality, locally relevant journalism.
Now more than ever, your support is critical to help us keep our community informed about the evolving coronavirus pandemic and the impact it is having locally. Every contribution, however large or small, will make a difference.
Each donation will be used exclusively for the development and creation of increased news coverage.
---
Start a dialogue, stay on topic and be civil.
If you don't follow the rules, your comment may be deleted.
User Legend:
Moderator
Trusted User
---
Opinion
The Civilian Conservation Corps, the CCC that built Red Rocks amphitheatre in the foothills outside Denver and Rim Rock Drive in Colorado National Monument, also constructed hundreds of miles of irrigation canals and ditches, recreation…
---
---
See more