Right Angles column: Nuclear deals with Iran are dangerous
James Kellogg Right Angles column sig

The threat of nuclear proliferation is real for the United States and the world. Unfortunately, the Iran nuclear agreement drafted in Vienna last month is a delay tactic with the likely side effect of exacerbating state-sponsored terrorism. This concession-laden deal should be rejected by our government. A better solution is to rebuild credibility with allies in the Middle East and jointly keep pressure on Tehran, including the threat of force, until their nuclear ambitions are truly curtailed.
The Obama administration is bent on lifting oil and financial sanctions in exchange for temporary restrictions on Iran's nuclear program. Iran gets to keep its illicitly gained nuclear infrastructure and its missile program. In exchange, the Iranians will delay further enrichment of uranium and permit more access for international inspectors.
Instead of dismantling Iran's nuclear weapons program as President Obama declared he would do, the Vienna agreement legitimizes it. After 15 years, limitations on Iran's enrichment of uranium end and operations can be scaled up massively. By biding their time pursuant to the agreement, the Iranians are essentially given clearance to ultimately make a push for a nuclear arsenal.
---
---
In the meantime, Iran will pocket an estimated $150 billion in sanctions relief when its frozen assets are released. Tens of billions more dollars will come from expanded oil revenues. This so called "signing bonus" will be used by the Ayatollah Ali Khamenei, Iran's supreme leader, to build up conventional military and ballistic missile forces.
The dangers posed by Iran are compounded by the administration's capitulation on the U.N. arms embargo, which will be lifted in five years. This would allow Iran to upgrade its conventional weapons through imports from foreign suppliers and arm its surrogates. Hezbollah in Lebanon and Hamas in Gaza will be prime beneficiaries of this deal.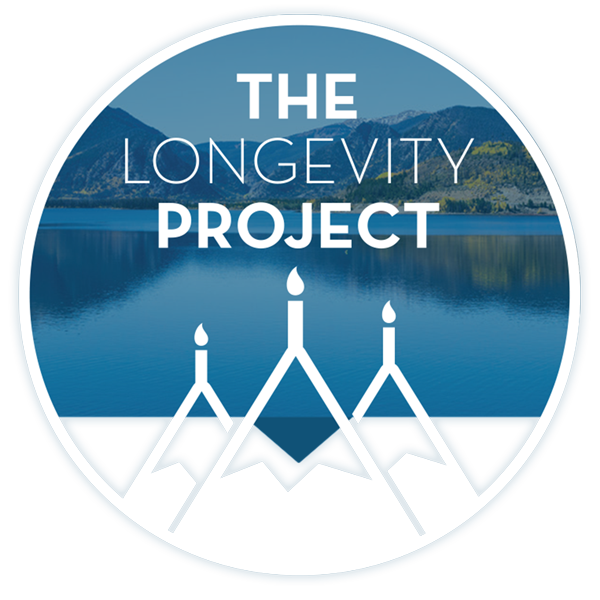 Participate in The Longevity Project
The Longevity Project is an annual campaign to help educate readers about what it takes to live a long, fulfilling life in our valley. This year Kevin shares his story of hope and celebration of life with his presentation Cracked, Not Broken as we explore the critical and relevant topic of mental health.
---
---
Regardless, administration officials reveal Mr. Obama wants to be seen as converting Iran from foe to friend. Iranian negotiators understand this and see it as their bargaining card. Accordingly, Iran is promising to fight alongside Iraqi troops to combat the Islamic State of Iraq and the Levant (ISIL). They say they'll go after ISIL headquarters and leadership in Syria. Iranian diplomats are even speaking of finding solutions to the civil war in Yemen between Sunnis and Iran-backed Shiites.
Other nations in the region aren't buying into the promises. Israel feels threatened by Iran and adamantly opposes any nuclear agreement with Tehran. Saudi Arabia has already signaled it will demand the same concessions on uranium enrichment that Iran received and is negotiating to buy nuclear reactors from France, Russia and South Korea. Other Arab nations and Turkey may launch their own nuclear programs in response to Iran's expanding nuclear potential.
U.S. citizens have little faith in Iran or the president's leadership in the Middle East. Polling data from Pew Research indicates just 35 percent of Americans are confident the deal would prevent Iran from getting a nuclear weapon. People in the U.S. understand the Iran deal is an ill-advised leap of faith — faith in the mullahs and faith in the international community.
Few informed Americans believe Iran's leaders won't cheat or that the international community will enact punishments if there is a violation of the agreement. And nobody expects Iran's ruling clergy and Revolutionary Guard will surrender internal power or modify anti-American and anti-Israeli policies.
In his 2012 State of the Union address, President Obama proclaimed, "America is determined to prevent Iran from getting a nuclear weapon, and I will take no options off the table to achieve that goal." Now every option is off the table. He has signed an agreement that will expand Iran's power and influence, undermine the confidence of our allies, and contribute to nuclear proliferation in the Middle East.
Instead of granting concessions and harboring illusions of friendship, the U.S. and U.N. need to maintain sanctions until Iran accepts much tighter restrictions on its nuclear plans. And the threat of military action must remain as a deterrent. This will require renewed relationships with our allies in the region and committed cooperation.
The ancient Romans used to say, "If you want peace, prepare for war." America and its allies must heed that advice and maintain firm policies and goals. Iranian leaders understand the difference between strength and weakness. Once Iran goes nuclear, peace may be an option that's not on the table.
James D. Kellogg is a water resource engineer and the author of "Radical Action: A Colt Kelley Thriller." Look for the novel on amazon.com and visit JamesDKellogg.com or email james@jamesdkellogg.com.
---
Support Local Journalism
Support Local Journalism
Readers around Glenwood Springs and Garfield County make the Post Independent's work possible. Your financial contribution supports our efforts to deliver quality, locally relevant journalism.
Now more than ever, your support is critical to help us keep our community informed about the evolving coronavirus pandemic and the impact it is having locally. Every contribution, however large or small, will make a difference.
Each donation will be used exclusively for the development and creation of increased news coverage.
---
Start a dialogue, stay on topic and be civil.
If you don't follow the rules, your comment may be deleted.
User Legend:
Moderator
Trusted User
---