Editor column: Taking stock of life outside of work
It's amazing how you can live somewhere for an extended period of time and experience a minute amount of what it has to offer.
Perhaps it's the grind of this job or maybe just laziness, but more and more I find myself wondering what I did all of last summer. You know, outside of work.
The thought occurred on Sunday while lounging in the sand at the Rifle Gap swim beach. The afternoon excursion was my first inside the actual park, although I've passed it plenty of times.
---
---
It was borderline sickening the number of times Sam and I each put down our books to state how happy we are to be living in a place where we can drive 15 minutes and swim in beautiful blue water, all for a fairly reasonable price.
We were far from alone — the beach was spotted with young children and families making a day at the Gap.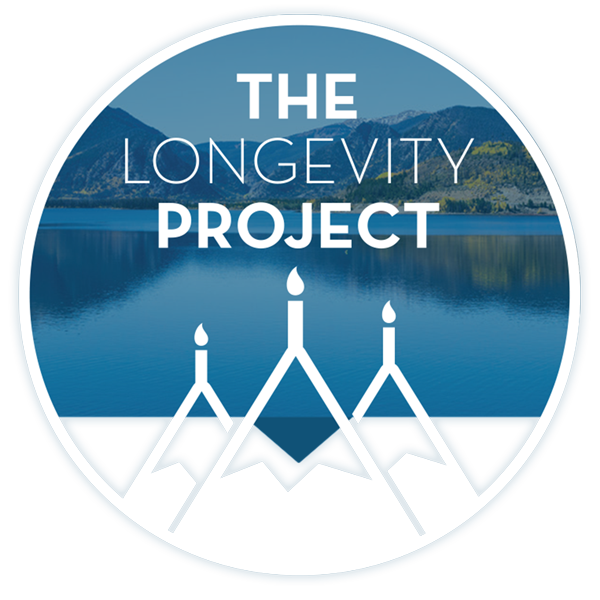 Participate in The Longevity Project
The Longevity Project is an annual campaign to help educate readers about what it takes to live a long, fulfilling life in our valley. This year Kevin shares his story of hope and celebration of life with his presentation Cracked, Not Broken as we explore the critical and relevant topic of mental health.
---
---
Sharing this experience with a couple of friends was met with some indifference, as if to say "seen it, done it, who cares?" I suppose when you're surrounded by beauty it can be easy to take for granted a gorgeous state park, just like it can be easy to overlook the numerous blue-bird days we have here.
Prior to hitting the Gap, we headed a little farther up the road to the riparian area between Rifle Falls and the fish hatchery. This was another first, and unlike my one experience at the Falls, which I wrote about in an oh-so-positive manner last year, the riparian area left us both practically speechless.
"Why would you want to live anywhere else," is what I attempted to say with my juvenile grin. I'm not sure what Sam was trying to say with her's, but I'm guessing it was something similar.
For those who have not been, the riparian — which Merriam-Webster defines as "relating to or living or located on the bank of a natural watercourse" — area is everything you, or at least I, hoped the Falls would be; less developed, less crowded and equally stunning.
And since we really wanted to pack as much into our last weekend before a couple of work-heavy ones, we spent most of Saturday hiking up to the Battlement Reservoirs outside of Battlement Mesa.
The only problem was that after a grueling 6 ½ mile haul mostly uphill, we never made it to the reservoirs. While disappointing, the hike did not disappoint on scenery and natural beauty. And on the bright side, we now have a reason to go back in the near future. (If any of you are familiar with the hiking trail, please contact me via the information at the bottom. I'd like to pinpoint where we made a wrong turn before heading back out.)
The point in sharing my past weekend is not to brag or portray myself as some sort of outdoor nut. In reality, each one of those three experiences was like a blow to the head stirring the aforementioned thoughts of: "What the hell did I do all of last summer?"
It's pretty jarring to be reminded that you know so little about your home, especially when your job is to tell people about what's going on.
I only made it to the Rifle Farmers Market for the first time earlier this summer, and I haven't made it to a market in any of our surrounding towns. I have yet to attend a summer concert at the Bookcliffs Arts Center. It's been at least six months since I saw a performance at the Ute (and I really wanted to see Hot Tuna).
I have not shot a gun during my time in Rifle (I've only done so a handful of times in my life, and thoroughly enjoyed it, but this somehow feels like a sin given the name of our city). It's been nearly a year since I went on any sort of "off road" excursion. I have not fished since I've been here, and I've never hunted. I've also never been on a snowmobile, and I have yet to do anything on the river here.
There are still a handful of restaurants in Rifle that I have not tried. While I spent a good amount of time at last year's Garfield County Fair and Rodeo, I did not really get to experience it. And, at the top of the list of things I've wanted to do since coming to Rifle, I've never been atop the Roan Plateau.
Of course, I could make up excuses for not doing all of these activities and, to a degree, they would be true.
Many week nights are packed with public meetings and I failed to allocate funding for a snowmobile or new vehicle in the 2016 Ryan Hoffman budget (if only I had some reserve funds).
Excuses, though, only go so far, especially since I've cut back on weekend work.
Starting off in this job and being single, I had few objections about planning my Saturday or Sunday around work, which more often than not involved taking a photo or two of some community event.
However, recognizing that my life has changed and that most of us have high-quality cameras in our pockets, I've become more selective about what I'll do on the weekends.
So there's no reason why I can't at least knock a couple things off that list. Hopefully you'll see me at a concert or out having dinner in the near future. And if you're heading up the JQS and want some company, or going out to fire a few rounds and want to have a laugh at some imbecile struggling to hit a target, you know who to call. I'll try not to make excuses.
Ryan Hoffman is editor of The Citizen Telegram. You can reach him at 970-685-2103 or at rhoffman@citizentelegram.com.
---
Support Local Journalism
Support Local Journalism
Readers around Glenwood Springs and Garfield County make the Post Independent's work possible. Your financial contribution supports our efforts to deliver quality, locally relevant journalism.
Now more than ever, your support is critical to help us keep our community informed about the evolving coronavirus pandemic and the impact it is having locally. Every contribution, however large or small, will make a difference.
Each donation will be used exclusively for the development and creation of increased news coverage.
---
Start a dialogue, stay on topic and be civil.
If you don't follow the rules, your comment may be deleted.
User Legend:
Moderator
Trusted User
---