More than a game
It's finally back: football. How many of us spent Sunday, or a good portion of the day, sitting in front of the TV honoring the equivalent of the sabbath for America's most watched game — and the first of the season at that?
After a little work, some errands and a trip to the gym, I plopped down latter in the afternoon to watch my Cincinnati Bengals embarrass the Oakland Raiders in front of a crowd mostly wearing silver and black. Watch might not be entirely accurate, seeing as how a good portion of was spent on Twitter, Facebook and several mobile news sites — by the fourth quarter the game was simply background noise.
While disengaged at some points, I must say it felt good spending an afternoon with professional football. My interest in football, and sports in general, has waned in recent years. The last sports team in my hometown to win anything of note was the Cincinnati Reds with a World Series win in 1990, about three months before my birth. Although I watched nearly every game broadcast on TV for several seasons in college, my Reds haven't been relevant in the fall for two decades, and I haven't paid attention for several years.
---
---
My alma mater, the University of Cincinnati, has never felt like a major college football program, especially since former head coach Brian Kelly departed for the University of Notre Dame prior to the 2010 Sugar Bowl.
It was my freshman year of college, and the Bearcats got smoked by the Florida Gators 24-51 — even that lopsided score gives an impression that the game was closer than it really was. All of that is a long way of saying, I don't really have expectations for my college team and although I still occasionally watch the games, the lack of expectations sucks some of the excitement out of the bouts — after starting the season 1-0, my boys lost to the Temple Owls (yes, Temple has a football team) this past weekend.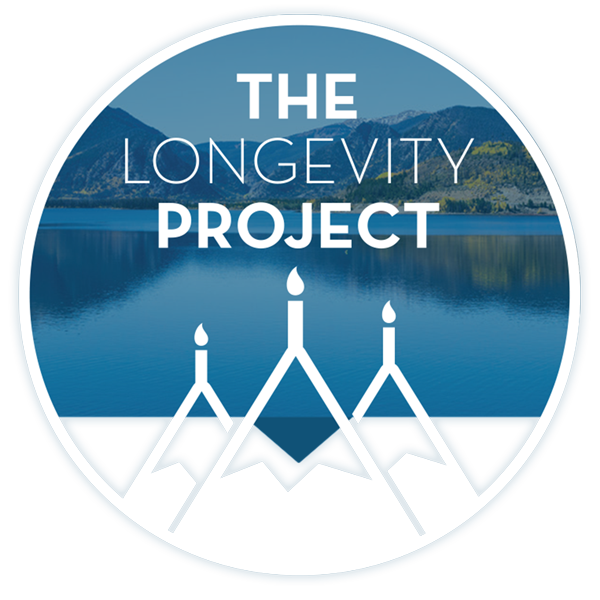 Participate in The Longevity Project
The Longevity Project is an annual campaign to help educate readers about what it takes to live a long, fulfilling life in our valley. This year Kevin shares his story of hope and celebration of life with his presentation Cracked, Not Broken as we explore the critical and relevant topic of mental health.
---
---
And then there's the previously mentioned Bengals; a team so dismal for most of my childhood that they were commonly referred to as the Bungals. The team has improved since then and now holds the reputation of consistent loser in the first round of the NFL playoffs.
Perhaps it was those early years when games were as much about counting the fans with brown paper bags over their heads as it was about what transpired on the field, but the NFL never enticed me as much as college football. Saturdays were, and still are, more spontaneous than Sundays, and the sheer number of college games made it that much easier to waste an entire day in front of the TV.
As even my interest in the college game faded, which was partially due to the decision to never spend another dollar on cable service, my attention to sports and football in particular focused on the quandaries of the athletics: Why don't college athletes get paid, in addition to scholarships? Why are taxpayers subsidizing extravagant stadiums where teams owned by millionaires play? How in the world could the NFL be considered a nonprofit?
My interest in those questions has not quite faded as much as my intrigue in the games they deal with.
Despite last month's failure by the Northwestern University football players to unionize, the college debate, a deeply complex and emotional one, is sure to continue.
And as for the more than $12 billion in public money spent on privately owned stadiums over the past 15 years, a number cited in a Pacific Standard story earlier this month, well … that speaks for itself.
However, like many people I was perhaps irrationally hung up on that last issue.
As the Washington Post pointed out earlier this year when the NFL announced it was dropping its nonprofit status, the league's 32 teams all pay taxes, as does the league's for-profit business arm, NFL Venture.
Further, the NFL regularly runs an annual deficit and does not keep large reserves so it is possible that the league would not owe any taxes some years. However, dropping the nonprofit status does mean the league will no longer have to disclose salaries, such as Commissioner Roger Goodell's $35 million that the Post reported he made in 2013 — a seemingly steep amount for a guy running a "nonprofit."
The fact is this is big business. Sponsorship revenue for the NFL and its 32 teams totaled $1.15 billion in the 2014 season, according to IEG, a consulting, valuation and research firm that is now part of ESP Properties. For the record, that number is sponsorship dollars, and does not include ticket sales, television contracts or jersey sales
The Super Bowl earlier this year drew an average audience of 114.4 million viewers, according to CNN, and a report in the Chicago Tribune roughly a year ago cited an analysis that — while admitting the absurdity of such a calculation — found Americans playing fantasy football could cost employers more than $13 billion in lost productivity.
Looking at the professional game in numbers is slightly sickening, especially considering that what is happening on the field is just a game. But taken in its entirety professional football is a lot more than just a game — it's a monopolized industry.
And although you'll never see me sporting a pro jersey or adjusting an imaginary lineup, it did feel good to give into the machine and waste a couple hours last Sunday.
Ryan Hoffman is editor of The Citizen Telegram. He can be reached at 970-685-2103 or rhoffman@citizentelegram.com.
---
Support Local Journalism
Support Local Journalism
Readers around Glenwood Springs and Garfield County make the Post Independent's work possible. Your financial contribution supports our efforts to deliver quality, locally relevant journalism.
Now more than ever, your support is critical to help us keep our community informed about the evolving coronavirus pandemic and the impact it is having locally. Every contribution, however large or small, will make a difference.
Each donation will be used exclusively for the development and creation of increased news coverage.
---
Start a dialogue, stay on topic and be civil.
If you don't follow the rules, your comment may be deleted.
User Legend:
Moderator
Trusted User
---