A guide to backpacking in Eagles Nest Wilderness and Flat Tops Wilderness
Rosanna Turner
The Vail Daily Weekly

Beware of bears
In the summer, brown bears abound, so it's important to set up a bear-safe campsite when backpacking. Bears have a nose that's 100 times more sensitive than a human's, and, if they find food, they'll often come back for more. When camping, never sleep near your food and always hang it and your trash from a tree in a bear-safe container. Bears can also smell things like scented toiletries and toothpaste. When hiking, bells or noisemakers aren't necessary, as bears will usually smell or hear you long before you reach them and leave the area. For more tips on backpacking in bear country, visit www.cpw.state.co.us.
The snow has slowly disappeared from the mountains, and hiking season has officially begun. Maybe it's been a while since you broke in your hiking boots or you just put a long backpacking expedition on your summer must-do list. We asked some local hiking experts to share their favorite backpacking trails and give some tips and tricks they've had to learn the hard way, so we don't have to do it.
HIKES THAT AREN'T TOO HARD
Longtime hiker Mary Ellen Gilliland, author of both "The Vail Hiker" and the "The Summit Hiker," has blazed the trail for backpackers in the area for decades, literally. Fun fact: It was Gilliland who found and named the popular Shrine Mountain Trail in 1987.
---
---
For beginners, she recommends the Cross Creek Trail, which starts 5 miles past Minturn along U.S. Highway 24 along Tigiwon Road No. 707. At 14 miles, the hike takes two to three days depending on your pace. Cross Creek doesn't have much altitude gain, which makes it easier to carry your pack, and the shade of the forest keeps you cool. She said the trail has unusual terrain for the area, with a "canyon atmosphere" filled with "gem-like" lakes and giant rocks covered with moss, ending at Missouri Lakes.
For more of a challenge, she also recommends Red Buffalo Pass, which begins at the Gore Creek Trailhead in East Vail, or could be accessed from Silverthorne. On the roughly 11- to 12-mile hike, you'll see wildflowers galore and come across a bevy of babbling streams. She said on the trail you can also decide to camp and hike the additional 3 miles to the remote Gore Lake.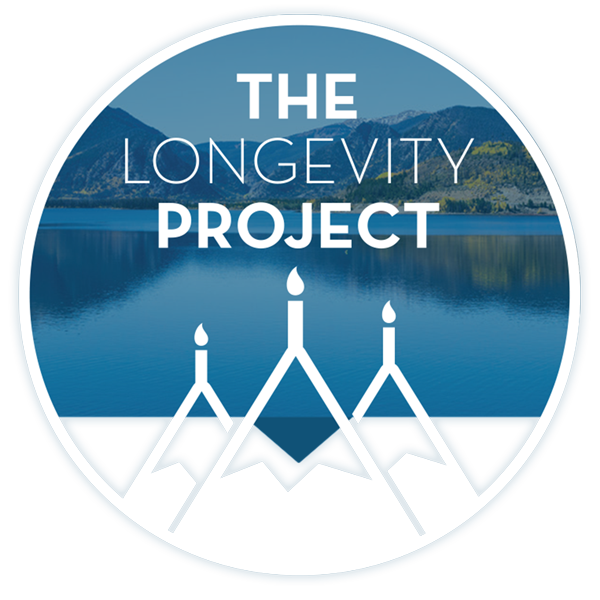 Participate in The Longevity Project
The Longevity Project is an annual campaign to help educate readers about what it takes to live a long, fulfilling life in our valley. This year Kevin shares his story of hope and celebration of life with his presentation Cracked, Not Broken as we explore the critical and relevant topic of mental health.
---
---
Here are some other multi-day hikes local backpackers suggested for both beginners and those more experienced:
Four Pass Loop: Located in the Maroon Bells-Snowmass Wilderness area near Aspen, this 26-mile loop can be hiked in two to four days and crosses four mountain ranges with peaks of over 12,000 feet. Sights along the way include Snowmass Lake, West Maroon Pass, Buckskin Pass and Fravert Basin.
Flat Tops Wilderness: Once you get up to the Flat Tops, this area is hiker-friendly and provides a change of scenery from the jagged peaks we're used to. Try the Island Lake Loop, which traverses over a mountain pass to view the three Island Lakes, with an option to hike farther north to Deer Lake. Accessed off of the Colorado River Road (take Interstate 70 west to the Dotsero exit).
PACKING THE ESSENTIALS
Considered the basic checklist for what to bring on both day treks and longer hikes, the Ten Essentials was compiled in the 1930s by a group of backpackers known as The Mountaineers. Updated in 2003, the list is now broken down into a systems' approach: navigation (map and compass); sun protection; insulation (extra clothing); illumination (headlamp/flashlight); first-aid supplies; fire (waterproof matches/lighter); repair kit and tools; nutrition; hydration; and emergency shelter.
Will Elliott, head guide at Paragon Guides in Edwards, joked that his most essential backpacking item is "my llama because, then, I can bring everything."
He said the biggest mistake people make is carrying a pack that is too heavy. One way to lighten your load is by buying a new backpack if yours is outdated, which can shave off up to five pounds. He said in the summertime, one could skip the tent and just sleep under the stars.
"Luckily in Colorado, we don't have a lot of predators," he said. "Sleeping out under the tarp can be wonderful. A tent is a lot of weight. Shaving weight by sleeping under a tarp can be a good way to lessen the load in (your) pack."
EXTRAS WORTH THE WEIGHT
If you have the room, Elliott also suggests bringing an umbrella, which can keep both you and your pack dry while hiking in the rain, and it can be easier than putting on rain gear.
Gilliland suggests bringing sturdy black garbage bags, which have multiple uses: You can cut a hole in it to make a rain poncho, use it as a tarp if the ground is wet and, if you set up camp, then you can fill it with water, hang it up and let it sit in the sun. At the end of the day, you'll have a hot wash to scrub away all the sweat and mud.
Dan Brewster, owner of Haute Route Gear & Apparel in Avon, said one thing people often neglect are trekking poles, which are much more common in Europe.
"I would say [poles] are an overlooked equipment accessory," he said. "[They] do take some of the load off your knees and ankles."
AVOIDING ACHES
Gilliland said a "backpacker's biggest woe is blisters," but there are ways to prevent your feet from killing you after only a few hours on the trail.
She suggests slathering your feet with Vaseline before you slip on your shoes and socks and wear two sock layers — one thin and one thicker. Also put Vaseline on your skin right above your hip or make sure to tuck your T-shirt into your pants. Doing this keeps your backpack and its straps from rubbing up against your skin the entire time, which is one of "the things that drive people crazy," she said.
Elliott said even though Colorado is dry, there are so many streams that run during the summer you really don't need to worry too about much your water supply — but make sure to bring some sort of purification system.
"Unless you're doing a high-ridge hike or one of the 14ers, those are the places you have to worry about water a little bit more," he said. "For the most part in the high country, there's quite a bit of water for the whole hiking season."
SAFETY IN NUMBERS
In addition to the right gear, Brewster said one thing people don't think about before embarking on a challenging backpacking trip is carrying the right mindset.
"The attitude you bring is almost as important as the equipment," he said. "If you're not with the right person, it can sometimes be pretty tough if they're not into it like you are. You want to make sure that everybody in the party knows what to expect in terms of their physical abilities."
It's not unheard of to hear stories of hikers who go missing in Colorado, reminding us that there are dangers to backpacking. Elliott said these incidents are more likely to happen with solo backpackers, so be wary of hiking alone and tell someone your route before you head out. Gilliland said especially during the early hiking season, if you come across a stream or creek with heavy runoff and need to go across, take off your pack.
"If you were to slip on an algae-covered rock, and the water's running high, that pack could submerge you into the water," she said.
Maps, directions and guides to backpacking hikes in and around the area can be found at http://www.fs.usda.gov.
---
Support Local Journalism
Support Local Journalism
Readers around Glenwood Springs and Garfield County make the Post Independent's work possible. Your financial contribution supports our efforts to deliver quality, locally relevant journalism.
Now more than ever, your support is critical to help us keep our community informed about the evolving coronavirus pandemic and the impact it is having locally. Every contribution, however large or small, will make a difference.
Each donation will be used exclusively for the development and creation of increased news coverage.
---
Start a dialogue, stay on topic and be civil.
If you don't follow the rules, your comment may be deleted.
User Legend:
Moderator
Trusted User
---
Sports
It may be by a technicality, but the Valley Valkyries 7s rugby club were the de facto champions of their hosted tournament Saturday.
---
---
See more