Fungi are mushrooming this year — but be careful
If you've taken a hike in the high country, you've probably noticed a bounty of mushrooms cropping up under spruce trees and along rotten logs.
Mushrooms, the fruiting bodies of fungi, are among the most diverse and dangerous types of wild forage. Most locals know just enough not to try their luck, but a few adventurous souls have made a hobby of distinguishing tasty from poisonous.
Paul Huttenhower turned to foraging as a natural extension of his work in permaculture. He encourages new mushroom hunters to tread lightly.
---
---
"Start slow and just go with mushrooms that are pretty common and more recognizable, that don't have many poisonous lookalikes," he said. "When you've studied the subject a bit more, you can try to expand horizons beyond just the few well-known mushrooms. There's a lot of incredible mushrooms that not many people pick or eat but are absolutely delicious."
Most of the tastiest local mushrooms are mycorrhizal, meaning that they get their energy through a mutual relationship with other plants, rather than through parasitism or from rotting wood. Cantharellus cibarius, known as chanterelles, are among the most prized, partially because they're easy to identify. Boletus edulis, or porcino, has several less tasty lookalikes, while the Morchella or morel mushrooms have deadly imitators in the Verpa genus.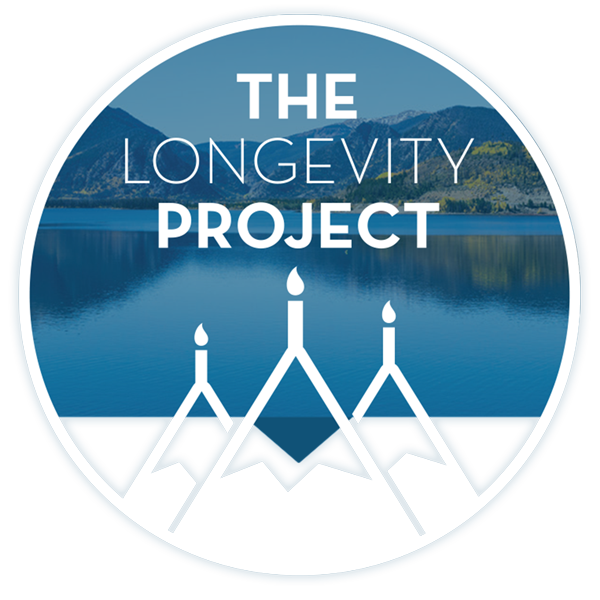 Participate in The Longevity Project
The Longevity Project is an annual campaign to help educate readers about what it takes to live a long, fulfilling life in our valley. This year Kevin shares his story of hope and celebration of life with his presentation Cracked, Not Broken as we explore the critical and relevant topic of mental health.
---
---
Agaricus, the field mushrooms available at the store, are one step short of what foragers call "little brown mushrooms" — a specimen that could be any number of species.
When you run across a patch of mushrooms you think are edible, it's tempting to rip them all up and devour them, but Huttenhower and his fellows preach caution.
"Always carry a field guide and always identify before you eat," he said. "You also want to leave a big share for the rest of life and for reproduction."
Huttenhower's rule of thumb is to take only around 20 percent, though others are less generous. He also encourages using a breathable bag or basket for those you take to allow spores to spread. As for the controversial issue of whether pulling mushrooms up helps or hinders further growth, he suspects it depends on circumstance, but thinks cutting may be the safest option.
'STUPID RUMORS'
When even experts can't agree on the best tactics, it's no wonder Hilary Burgess is so often obliged to stamp out misinformation.
"There's a lot of stupid rumors and old wives' tales," said Burgess, who took a noncredit foraging course at Colorado Mountain College shortly after arriving in Aspen in the late 1980s and has since expanded her knowledge with the help of the Aspen Center for Environmental Studies and her own research.
Among the myths are fears that certain mushrooms may give off poisonous spores or be dangerous if touched. The real danger, Burgess says, is in the eating, not the handling. For her own part, she's in it for the botanical interest rather than to fill her larder.
"I'm not much of an eater, but if I walk past a chanterelle patch I'm not going to leave them there," she said. "I think there's a novelty in finding something in the wild to eat."
Many of her finds go to stock friends' larders, while Burgess's favorite moments are finding something new.
"This year I found a few things I've never seen before," she said. "It's an excellent year. It gets people interested."
Burgess has the usual words of caution for amateurs — don't eat anything you can't identify with surety, and be sure to cook them well in whatever dish suits your fancy. Also, stick to the Latin names when talking mushrooms, as common names overlap.
"A hedgehog mushroom here is not a hedgehog in North Carolina," she observed.
Unlike Burgess, Peter D'Andrea is all about finding the tastiest specimens. A self-proclaimed foodie from a family of foodies, the furniture maker got into foraging on his mountain biking expeditions about five years ago.
"I discovered there was plenty to eat, and nature provided all you needed," he recalled.
GET TO KNOW THE WOODS
While some foragers do a lot of bushwhacking and guard their secrets jealously, D'Andrea's favorite patches are all near trails. The key, he says, is to take a broader view.
"You don't just go out looking for mushrooms," he said. "You study the landscape. You get to know that area of woods like your backyard."
D'Andrea now brings in so many mushrooms that he dries most of them or trades them away to local restaurants, but he still remembers his first successful hunt after several fruitless attempts.
"I was over the moon," he said.
For others hoping to experience the same thrill, he strongly advocates research over taking someone's word for it.
Those looking for camaraderie in the learning curve can join "Mushroom Hunters of Rifle," a Facebook group of folks from around Garfield County interested in all manner of foraging.
Marion Kropoff, who started the group, is an Alaska native with foraging experience but little local know-how. She hopes to enlist some of the local experts in teaching fledgling foragers how to tread lightly and safely.
In the meantime, the mushroom season is expected to last well into September, and could prove a rewarding pastime for the cautious and patient.
"So much of it is hit and miss, but when you start looking for mushrooms, even if you don't find a single thing, you still spend the afternoon in the woods," observed Burgess. "That's not such a bad thing."
---
Support Local Journalism
Support Local Journalism
Readers around Glenwood Springs and Garfield County make the Post Independent's work possible. Your financial contribution supports our efforts to deliver quality, locally relevant journalism.
Now more than ever, your support is critical to help us keep our community informed about the evolving coronavirus pandemic and the impact it is having locally. Every contribution, however large or small, will make a difference.
Each donation will be used exclusively for the development and creation of increased news coverage.
---
Start a dialogue, stay on topic and be civil.
If you don't follow the rules, your comment may be deleted.
User Legend:
Moderator
Trusted User
---