How to bike commute this fall
Colleen O'Neil
coneil@postindependent.com

With temps dropping and days getting shorter, it's easy to get stuck inside this time of year. I feel the cold-weather hibernation coming, even when the sun is shining bright through the office windows. How to combat the seasonal activity slump? It's simple: Ride your bike to work.
You'll get your daily dose of sunshine in the morning, counteract the negative side effects of your desk job, receive admiration and accolades from your co-workers, burn calories so you can eat lots of delicious food and cut down on money you'd spend on your vehicle or the bus. And you'll finally be able to wear one of those nifty reflective vests you've been admiring.
In my experience, riding my bike back and forth to work also gives me time to relax in a way that driving a car can't. When you're speeding from one place to another in a big metal box, you're focused on everything and nothing — worrying about not killing the people around you and fiddling with the radio.
---
---
But on a bike (especially on our beautiful Rio Grande Trail between Glenwood Springs and Aspen), you're far away from the screaming torrent of other stressed-out commuters. You're closer to the earth. You can actually take a moment to breathe and look around at the trees blazing with color or flowers nodding in the breeze. As the days get shorter, you get your own private show of the starry night sky.
But how to get started?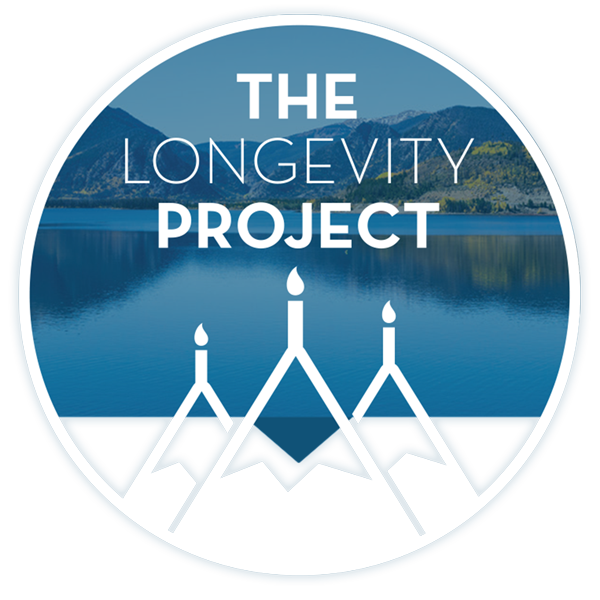 Participate in The Longevity Project
The Longevity Project is an annual campaign to help educate readers about what it takes to live a long, fulfilling life in our valley. This year Kevin shares his story of hope and celebration of life with his presentation Cracked, Not Broken as we explore the critical and relevant topic of mental health.
---
---
First of all, it's important to know that bike commuting isn't hard. It just takes a little more planning than driving.
GET A BIKE
Any bike will do — mountain, road or touring bikes all get the job done. But the best bike for commuting should fit you well. That means it doesn't cause any numbness or pain in your back, neck, legs, feet or hands. Comfort is the most important, especially if you're riding two hours a day or more.
Ideally, at the bottom of a pedal stroke you want to feel a slight bend in your knee. Aim to come within 80 or 90 percent of full leg extension to keep your knees happy. For most people, the saddle should be parallel to the ground. And you also want a riding position that gives you a little bit of shock-absorbing bend in your arms without forcing you to reach too far to apply the brakes. That means you'll have to adjust your stem and handlebars a bit.
If you need help getting your bike set up correctly, local bike shops will help you out.
WARDROBE PLANNING
You can ride your bike in whatever outfit you want. Some people choose to commute in the clothes they plan to wear to work, but those workplaces tend to be pretty casual. If you have a uniform or need to dress fancy on a day you ride your bike, stash your clean clothes at work and wear something different for your ride.
Lots of clothes work just fine, so you don't need to go dropping a heap of cash on fancy Lycra shorts and a jersey with funny pockets everywhere. Just make sure you wear clothes that dry quickly and don't have seams that rub in any strange places.
Wool shirts are nice, because wool is naturally antimicrobial. That means that a wool shirt or jersey won't stink if you wear it for a week without washing. Also, pack a rain jacket wherever you go. And as the weather gets chillier, a down jacket is a nice addition to your wardrobe, as long as it's not so heavy it makes you sweat. As the Eskimos proverb goes, "If you sweat, you die." Plus you look really bad for your morning meeting.
Other extras can include gloves, handlebar mitts and bike-specific shoes.
And never, ever ride without a helmet. Helmets are far cheaper than a trip to the emergency room.
CARRY YOUR STUFF
Ideally, you won't have to ride your bike carrying anything, but sometimes life gets in the way of your plans.
If you absolutely need to carry a bag, opt for a dorky backpack over a stylish "messenger bag." Yes, messenger bags work well for people who are actually bicycle messengers. But that's a dying profession, and it requires a very specific bag that can be taken on and off quickly. They're not usually carrying bags full of Tupperware containers or high-heeled shoes.
A backpack distributes weight evenly on your shoulders, so you can carry a lot of stuff without herniating a disc. There are lots of packs that are designed to be used on a bike, so try one of those.
You could also use racks with panniers, or you could turn to bikepacking bags. Bikepacking bags are soft-sided bags that are made to fit in the bike's front triangle, on the seat post above the back wheel or on the handlebars. They make it easy to carry lots of stuff without holding anything on your body. To find them locally, check out defiantpack.com, a company in Carbondale.
LIGHT IT UP
If you're an early morning or late-night person, you should invest in some decent bike lights and reflectors. Not only do lights help you see at night, they also alert drivers that there's a person going through the cross-walk.
Some extremely bright, USB-rechargeable handlebar lights retail for as cheap as $60, and rear blinkies are $10-$15. With those kinds of prices, there's no excuse for going blind into the night.
If you want to get fancy, you can also get an electrical front hub that generates power, so you'll never have to charge your light again.
PACK EXTRA SNACKS
If you spend a week commuting to work by bicycle, you'll be surprised at how hungry you are all day long. That's a good thing if you need to lose a few pounds so you can binge extra-hard on Turkey Day. But otherwise, you'll want to have a plan for fueling so you're not ravenous all the time.
First of all, make sure you eat a good breakfast in the morning. Dry cereal usually won't cut it (sorry, but Wheaties aren't really the breakfast of champions). Try to get a good mix of macronutrients — carbohydrates, protein and fat — that will keep you going till lunch. Some great options are scrambled eggs on whole wheat toast with butter or oatmeal with sliced almonds and blueberries.
Make lunch substantial, and bring along an extra snack so you're not bonking on the ride home. Although riding on empty is an effective way to lose weight, it's quite unpleasant and can lead to binge-eating when you get home.
Ready to be in amazing shape without really trying? Get on your bike and go.
---
Support Local Journalism
Support Local Journalism
Readers around Glenwood Springs and Garfield County make the Post Independent's work possible. Your financial contribution supports our efforts to deliver quality, locally relevant journalism.
Now more than ever, your support is critical to help us keep our community informed about the evolving coronavirus pandemic and the impact it is having locally. Every contribution, however large or small, will make a difference.
Each donation will be used exclusively for the development and creation of increased news coverage.
---
Start a dialogue, stay on topic and be civil.
If you don't follow the rules, your comment may be deleted.
User Legend:
Moderator
Trusted User
---