How to live little
Colleen O'Neil
coneil@postindependent.com

CONTRIBUTE TO GO!
We are accepting 150-word essays with photos and/or videos of favorite hiking, camping, rafting, biking or climbing spots in the valley. So what do you like? What favorite spots and experiences are you willing to share in our new show-and-tell Go! feature? We want them. Email your items to Jessica Carter at go@postindependent.com or call 970-384-9121 with questions.
Living is hard.
Even the basics can be frustrating. You most likely spend a big chunk of your paycheck on rent or a mortgage. On top of that, there's electricity, water and Wi-Fi. You have to clean your living space and fix the things that break. Also, unless you're particularly well-established, you'll probably move out after a few months or years. Then, when you're trying to fit all your things into the trunk of your car, you'll realize how extra much stuff you've accumulated.
To me, that's not fun — especially in a place like the Roaring Fork Valley where housing is expensive and hard to come by.
---
---
On a whim last winter, my husband started looking at campers. He texted me a picture of a bright blue 1975 GMC Vandura with dark blue racing stripes.
"Wanna buy a house?" he asked.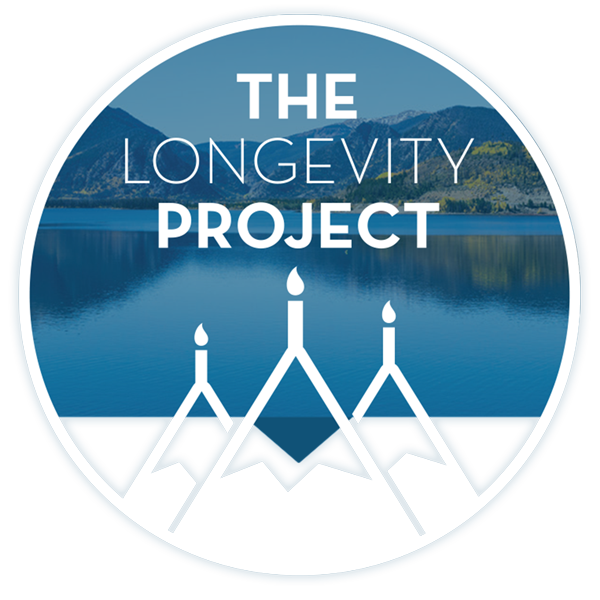 Participate in The Longevity Project
The Longevity Project is an annual campaign to help educate readers about what it takes to live a long, fulfilling life in our valley. This year Kevin shares his story of hope and celebration of life with his presentation Cracked, Not Broken as we explore the critical and relevant topic of mental health.
---
---
I thought about it for a second. "Sure." I responded.
We drove to Denver and came back with the camper, which remained parked in our driveway for the rest of the winter. We named it the Shark (dubbed for its oceanic color), and got to work.
We spent the chilly months repainting, reorganizing and rebuilding the Shark's interior, and we didn't renew our lease when summer started. Then we hauled three carloads of unnecessary belongings to the thrift store. Only the essentials can fit in a 100 square-foot space.
GETTING TINY
The "tiny house movement," as it's been called in the media, is a social movement of people moving out of big houses or apartments and opting for a smaller space, often 1,000 square feet or less.
In the United States, the average size of a single-family home grew from 1,780 square feet in 1978 to 2,479 square feet in 2007. That number jumped again to 2,662 square feet in 2013, even though families aren't necessarily getting bigger.
The idea for moving into a little house comes from a minimalist mindset. Do we really need all that space, just so we can keep accumulating stuff? Some folks think not.
After Hurricane Katrina, architect Marianne Cusato developed 308 square-foot Katrina Cottages to give people an alternative to FEMA trailers. During the financial crisis of 2007, small houses got more attention for their affordability and ecological friendliness. Recently, ultra-efficient, upscale homes built on 10-foot trailers have become popular. Now there's even a television show called Tiny House Nation, which showcases different styles of minimalist living. Local photographer Carl Zoch's summer living out of his Honda Element was recently featured in Outside, proving that there's really no limit to how small you can go.
SMALL STEPS TO A SMALL HOUSE
We moved into the Shark in the middle of June. Since unhooking from a stationary home, we've been free to explore beyond the valley more this summer. Without a consistent Internet connection, we've read more books instead of spending time online. Our diets have improved, since we don't have the ability to store foods like ice cream. And we have less stuff, which is an incredible relief. Of course, there have been a few times that weren't so fun (like when we found out about the roof leak in the middle of a downpour), but overall it's been our best living situation yet.
Does simplifying sound appealing to you? It can be a tough transition, but here's some direction to get you started. Some of these even apply if you're moving into a tiny apartment or just decluttering your house.
Make a plan. If you're building a new house, there are some excellent architects in Carbondale who will help you out. If you're planning on using an automobile as your new home, look into the vehicle you want to buy. Find out how much you can store in it and make blueprints for your organizing scheme. Set aside some money to make your purchase (it'll pay off in the end) and notify your landlord of when you're planning to move out.
Start getting rid of stuff. Don't let your emotions get in the way. Some things are better off taken to the thrift store. Someone will probably need your throw pillows, and they'll be thrilled to be able to buy them at a good price. The same principle applies to clothes. If you haven't worn it in a year, give it away. It feels nice.
Figure out a food storage system. We tore out the fossil of a refrigerator that was in the Shark and replaced it with a 45-gallon Yeti cooler. It holds a week's worth of food and keeps it cold for almost exactly seven days. If you'd rather get a mini-fridge, I recommend setting up solar panels to power it, because keeping food cold is hard on your batteries.
Find some places to park at night. One of the questions people ask us most often is "Where do you park?" The simple answer: wherever you can. We've done a lot of research to figure out where we're allowed to sleep, and we move around a lot (to some incredibly beautiful places). I'm not about to divulge our secret spots, so you can do that research on your own.
Take a break sometimes. If someone asks you to house-sit while they're on vacation for a week, do it. You'll be amazed at how extravagant their living space seems, and you'll be glad to get back to your own space.
Most of all, have fun. After all, the point of changing your lifestyle is to be happier. Enjoy it!
---
Support Local Journalism
Support Local Journalism
Readers around Glenwood Springs and Garfield County make the Post Independent's work possible. Your financial contribution supports our efforts to deliver quality, locally relevant journalism.
Now more than ever, your support is critical to help us keep our community informed about the evolving coronavirus pandemic and the impact it is having locally. Every contribution, however large or small, will make a difference.
Each donation will be used exclusively for the development and creation of increased news coverage.
---
Start a dialogue, stay on topic and be civil.
If you don't follow the rules, your comment may be deleted.
User Legend:
Moderator
Trusted User
---