Vidakovich column: The week that changed my life
It was mid-August in the summer following my 8th grade year at the Glenwood Springs Junior High. The calendar read 1975 and I was getting geared up for my freshman year in high school.
With just a few weeks to go until classes would begin, my friend Glenn Samuelson and I had one last summer adventure in us before hitting the books and immersing ourselves in the world of academia. We would be heading to the Colorado School of Mines in Golden to participate in the week-long Denver Nuggets basketball camp to be put on by Coach Larry Brown and his staff. Samuelson and I had signed up for the camp months earlier, so it was a date that had been much anticipated throughout the summer.
Glenn's parents, John and Angie, toted us over the mountains for our week in Golden at the camp. The first stop, though, was a preseason football game at the old Mile High Stadium. It was the Denver Broncos against the Baltimore Colts. Yes, the Colts were in Baltimore at the time and they were usually one of the better teams in the NFL. I don't remember much from that game other than Notre Dame running back Eric Penick was a rookie with the Colts, and I was hoping that he would make the opening-day roster for Baltimore.
---
---
The next morning we were dropped off at the camp check-in area at the School of Mines. I think Glenn and I were a bit scared of what we had signed up for. A full week would be the longest I had ever been away from home and, after all, this was the Nuggets camp. Surely there would be many players there that I could not even hope to keep up with on the court.
At the time, the Nuggets were in the old American Basketball Association and played with a red, white and blue ball. The league wasn't as popular or as well-received as the NBA, but the ABA did attract many of the top stars in the game like Julius "Dr. J" Erving, George McGinnis, and Marvin Barnes.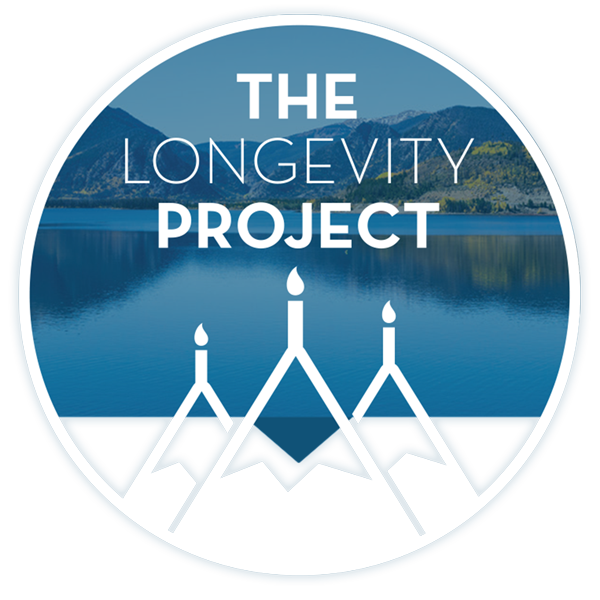 Participate in The Longevity Project
The Longevity Project is an annual campaign to help educate readers about what it takes to live a long, fulfilling life in our valley. This year Kevin shares his story of hope and celebration of life with his presentation Cracked, Not Broken as we explore the critical and relevant topic of mental health.
---
---
Denver was coming off a loss that season to the Indiana Pacers in the league's Western Conference Finals. I was at that game in the old downtown auditorium arena. My brother-in-law Rudy Steele and I had made the trip over to watch the big game, only to have McGinnis drop in 30 points on many long-range shots to send the Nuggets to defeat. The NBA did not have the 3-point line in those days, so it was an unforgettable treat to watch McGinnis, who shot the ball one-handed, throw in those long bombs.
Other than being instructed by professional and college coaches, the added bonus to that week was that each night, us campers got to watch the Nugget's rookie draft picks go through workouts and scrimmage.
The name I am about to throw out to you may not mean a thing unless you are an old timer like me, but when I saw prized rookie David Thompson from North Carolina State walk through the doors of the Mines gym for the first time, I was awestruck. I couldn't take my eyes off of him, and there is good reason why.
Thompson was voted the player of the year in college basketball the previous spring. He was an All-American with a 44-inch vertical leap. Thompson was the unanimous number-one pick in the draft by both the NBA and the ABA. Somehow the Nuggets had managed to lure "The Skywalker" away from the bright lights of the big brother league.
I sure am glad they did, because I got to watch Thompson and other notable rookies such as Monte Towe, Mo Rivers, Rudy Carey and Greg Popovich perform for us all week long.
The name Popovich should ring a bell with many of you sports fans. At that time, he was a little known guard from the Air Force Academy. He didn't end up making the Nuggets roster; in fact, he had trouble keeping up with the rest of the rookies on a nightly basis. Popovich, as you may know, has had a bit of success in the coaching ranks, having guided the San Antonio Spurs to several NBA championships. He is still the head man in San Antonio.
Carey is the other name that should be recognizable, especially if you are a fan of Colorado high school sports. Carey, fresh out of Colorado State, did not make the team, either, but went on to win several state basketball championships as a coach at Manual and Denver East high schools. Carey and Denver Christian's Dick Katte are the winningest coaches in Colorado High School basketball history.
The most unforgettable moment of that week came one afternoon when Thompson and Towe, who were teammates at NC State, stopped by during an afternoon camp session to watch us kids. What a thrill! When we got a break in our routine, several of us went over and sat by the two college greats and listened to them talk. They ended up talking with all of the campers that afternoon.
I had always been a big basketball person since my early days growing up in Glenwood. Basketball was almost a religion in our family, and going to those early Demon games when I was in grade school and watching Coach Chavez direct such greats as Kirk Lyons, David Deane, Johnny Swartzendruber and John Courier had me chomping at the bit to wear that red-and-white uniform.
Something Thompson said to us that day at camp hit home with me, and I started living at the asphalt courts at Sayre Park as soon as Glenn and I arrived back home.
Thompson told us kids that he used to practice between two to four hours every day on the outdoor courts growing up in Shelby, North Carolina. He said much of that time it was just him and his basketball, shooting and dribbling. Perfecting the skills that would lead him to college and professional stardom. At night, he and his friends would play well after dark at the local high school court. He even recounted to us the number of shoes he wore out on the cement courts. He laughed when he told us how much trouble he would get into with his mom for going through another pair of sneakers.
I decided I would start wearing out some sneakers, too. And, by golly, I was going to play for Coach and those Demons someday.
There were no fancy club sports or AAU tournaments back then. No summer team camps to showcase our skills for college scouts. It was just me, and luckily, a bunch of other guys like Kevin Flohr, Rick Eccher, Greg Piper, Troy Holman, Bobby Barrows, Tyler McClain, Rick Chavez, Scott Bolitho, Kevin Schenkelberg and countless others, who would get together at Sayre Park every evening. We would shoot and dribble the ball until we were blue in the face, then we would go toe-to-toe as shirts and skins with only the winner getting to stay on the court.
Thank you, David Thompson, wherever you are. They nicknamed you "Skywalker" after that boy in the Star Wars movie that had just come out at the time. But Luke is imaginary. You were real to this young man, and I am forever in your debt.
Mike Vidakovich is a Glenwood Springs native and regular Post Independent sports contributor.
---
Support Local Journalism
Support Local Journalism
Readers around Glenwood Springs and Garfield County make the Post Independent's work possible. Your financial contribution supports our efforts to deliver quality, locally relevant journalism.
Now more than ever, your support is critical to help us keep our community informed about the evolving coronavirus pandemic and the impact it is having locally. Every contribution, however large or small, will make a difference.
Each donation will be used exclusively for the development and creation of increased news coverage.
---
Start a dialogue, stay on topic and be civil.
If you don't follow the rules, your comment may be deleted.
User Legend:
Moderator
Trusted User
---
Sports
It may be by a technicality, but the Valley Valkyries 7s rugby club were the de facto champions of their hosted tournament Saturday.
---
---
See more