Los quatro candidatos a la junta del distrito escolar de Roaring Fork en sus propias palabras
Por Rich Allen
Post Independent
Cinco candidatos competirán por dos puestos en la junta de educación del distrito escolar de Roaring Fork el 2 de noviembre.
Los candidatos para el Distrito E—actualmente ocupado por Jennifer Schurer—son Steven Fotion y Kathryn Kuhlenberg.
En el Distrito A, Chase McWhorter y Kenny Teitler competirán por el puesto de Jen Rupert.
---
---
Según Ballotpedia, se espera que los secretarios del condado envíen por correo las boletas entre 18 y 22 días antes de las elecciones, o el 15 de octubre a más tardar para las elecciones del 2 de noviembre.
Antes de sus campañas, el Post Independent se dirigió a cada candidato para solicitar una breve introducción en sus propias palabras. Aquí están los cinco candidatos para la junta de educación del distrito escolar de Roaring Fork: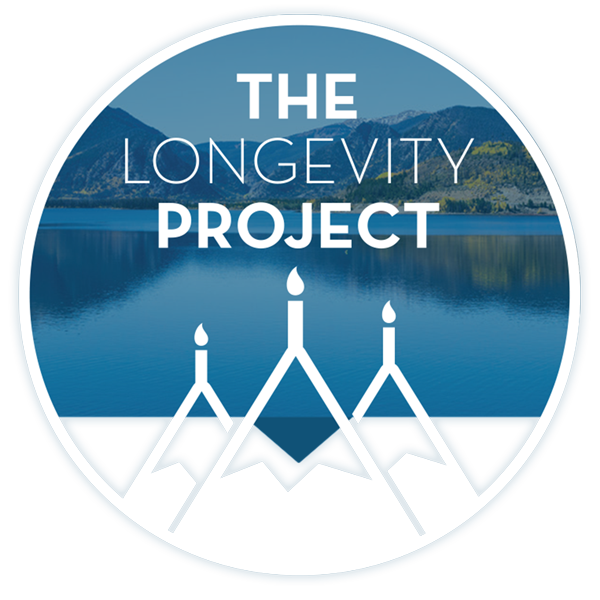 Participate in The Longevity Project
The Longevity Project is an annual campaign to help educate readers about what it takes to live a long, fulfilling life in our valley. This year Kevin shares his story of hope and celebration of life with his presentation Cracked, Not Broken as we explore the critical and relevant topic of mental health.
---
---
Distrito A
Chase McWhorter
Antecedentes personales: No tengo experiencia en educación y no he vivido en Roaring Fork Valley más tiempo que los otros candidatos. Soy un padre con hijos a punto de ingresar al sistema escolar. Trabajo en publicaciones y me gradué de la Universidad del Sur de California, donde combiné la universidad con ser miembro de los equipos de fútbol campeones del Rose Bowl.
Filosofía educativa: Se debe enseñar a los estudiantes cómo pensar, no qué pensar. Todo lo que esté fuera de las materias básicas debe dejarse en manos de los padres.
Filosofía de las partes interesadas: Se debe priorizar el empoderamiento de la relación alumno/padre/maestro. La junta o el personal administrativo deben apoyar, no dictar, con la junta que supervisa al personal administrativo.
Filosofía organizacional: la transparencia y la rendición de cuentas deben priorizarse y los miembros electos de la junta deben recordar que son elegidos para servir a los votantes.
Filosofía política: "Reglas para ti, no para mí" el elitismo burocrático es un problema en todo el país y no se limita a ningún partido político en particular.
Kenny Teitler
Mi nombre es Kenny Teitler. He vivido en Carbondale durante 26 años y en Roaring Fork Valley durante 29 años. Enseñé en el distrito escolar de Roaring Fork durante 26 años, tanto en Basalt como en Carbondale, antes de jubilarme en 2019. Actualmente doy clases de GED en Colorado Mountain College.
Mi esposa también dedicó su carrera a la educación, y tenemos dos hijas que se graduaron de las escuelas de Carbondale y este año están en el tercer y cuarto año de la universidad.
Mis metas como miembro de la junta escolar son representar la perspectiva de los maestros sobre lo que se necesita en el currículo y el desarrollo, ayudar a retener, contratar y pagar a los maestros, cerrar la brecha de aprendizaje que existe en nuestras escuelas y ser un puente entre los comunidad y las escuelas.
Creo que mis experiencias como maestro y como padre me hacen un buen candidato para este puesto.
District E
Steven Fotion
Mi nombre es Steven Fotion. Soy padre de cuatro hijos y residente del valle desde hace más de 30 años. Decidí postularme para la junta escolar, Asiento E, con la intención de hacer una diferencia al proporcionar un conducto para la comunicación entre padres, estudiantes, maestros y la junta.
Soy producto de una escuela pública, junto con nuestros tres hijos que se graduaron de Aspen High. Nuestro más joven asistió a Basalt Middle y actualmente asiste a Cornerstone Christian. Estar involucrado en una variedad de instituciones educativas locales me convierte en un excelente candidato para la junta escolar. Traeré un punto de vista justo, equilibrado y razonable y seré una voz para los estudiantes y padres de este valle.
Como propietario de un negocio, voluntario para organizaciones sin fines de lucro, encontrará mi energía y entusiasmo incansables. Soy una voz justa de la razón que considera todos los puntos de vista.
Kathryn Kuhlenberg
Durante la mayor parte de mi vida adulta, he trabajado en educación en nuestro valle como maestra y administradora. Tengo tres hijos, el mayor es un estudiante de primer grado en Basalt Elementary, y soy dueña de un preescolar donde enseño. Mi educación incluye una licenciatura con especialización en Política Educativa: Navegando el Sistema de Escuelas Públicas y Psicología, y un título en derecho con un enfoque en la educación de la primera infancia. Trabajé para el Departamento de Educación de los E.U., como maestra de educación especial preescolar y como abogada de derecho laboral, que incluyó asesorar a las escuelas. A lo largo de mi vida, la educación ha sido una fuerza orientadora. Mi esposo y yo regresamos al valle hace siete años cuando asumí mi cargo actual. Tengo la capacidad y el deseo de hacer más por nuestro distrito y veo a la junta escolar como una oportunidad ideal para hacerlo.
---
Support Local Journalism
Support Local Journalism
Readers around Glenwood Springs and Garfield County make the Post Independent's work possible. Your financial contribution supports our efforts to deliver quality, locally relevant journalism.
Now more than ever, your support is critical to help us keep our community informed about the evolving coronavirus pandemic and the impact it is having locally. Every contribution, however large or small, will make a difference.
Each donation will be used exclusively for the development and creation of increased news coverage.
---
Election 2021
Cinco candidatos competirán por dos puestos en la junta de educación del distrito escolar de Roaring Fork el 2 de noviembre.
---
---
See more