Remembering GSHS coach Don Miller
Mike Vidakovich
sports@postindependent.com

I never did play football in high school. I guess I was just a bit too skinny and a bit too chicken.
Probably the best thing that ever happened to coach Don Miller and the fortunes of Glenwood Springs High School football in the late 1970s was my decision to give up the quarterback position after a somewhat unspectacular junior high career and concentrate on spending as many waking hours as I could at Sayre Park practicing basketball. My pigskin retirement prompted the move of a classmate named Scott Bolitho from the tight end position to quarterback. As many of you old timers know, Bolitho had a pretty fair grasp on how to play the spot that sets up directly behind the center.
Though never a member of his successful football teams at GSHS, I was fortunate to get to know coach Miller when I was very young. It was a relationship that carried on through adulthood.
---
---
I first met coach when I was just an elementary age boy and he was on my father's Thursday night bowling team. Each week, I would look forward to Thursday nights at the Glenwood Bowl and watching my dad, Marv Meyers, Corky Lyons, Bob Jones, and coach Miller try to knock down those pins. They weren't exactly what you would call the Fab Five of the bowling lanes, but they always seemed to have a good time.
Growing up in Glenwood, most of my Friday nights in the fall were spent at the Demon football field. My sister was a cheerleader, and later on, my brother was the quarterback, so I was naturally a fixture in the stands, sitting with my mom and dad, or underneath the bleachers when my sister had the misfortune of having to look after me while she cheered on the Demons.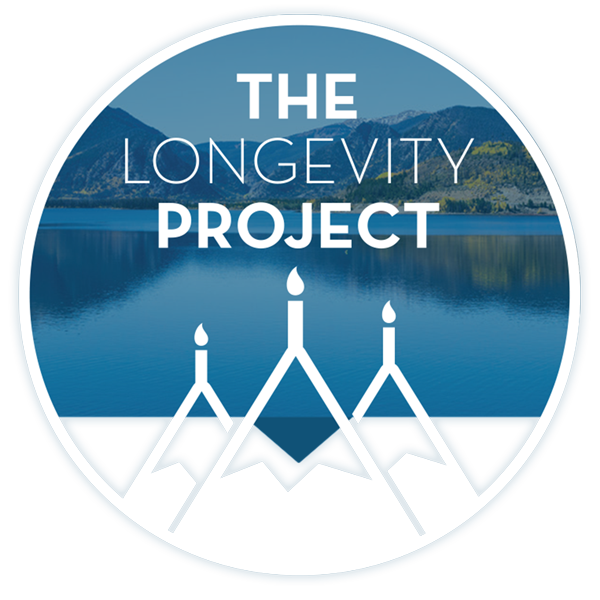 Participate in The Longevity Project
The Longevity Project is an annual campaign to help educate readers about what it takes to live a long, fulfilling life in our valley. This year Kevin shares his story of hope and celebration of life with his presentation Cracked, Not Broken as we explore the critical and relevant topic of mental health.
---
---
I rarely missed a home game in high school. We always had good teams under the leadership of coach, and I loved to watch Bolitho play quarterback. Rain or shine, I was in my spot standing on the sidelines near the visitor's bleachers, and rain, shine, or snow, coach Miller was on the opposite side in his shirt sleeves.
I thought coach might just turn into an icicle during the state championship game of 1978. A blizzard had hit Glenwood the day before the big showdown with the Valley Vikings, prompting most of the Glenwood community to come out the morning of the game and shovel off the entire field. It was quite a sight to behold.
That December day was better suited for penguins and polar bears rather than humans, but as I stood on my snow hill, bundled in at least three layers of clothes, there was coach, across the way in his short sleeved Demon coaching shirt, paying absolutely no attention to the elements. With the game well in hand, I left at the end of the third quarter and listened to the finish on KGLN radio as the wonderful voices of Gene Curtis and Frank Milner counted down the clock to victory.
Coach had his first state title. He would get another in 1980.
During basketball season, coach Miller was our bus driver to away games and he always sat at the end of the Demon bench. With a big chew of Redman in his mouth, and both hands on the steering wheel, coach always got us to our appointed destination with plenty of time to spare. He may have exceeded the speed limit on occasion, but those of us in the back of the bus knew we were in good hands with the trio of Don Miller, Nick Stubler and Bob Chavez up in front guiding the way.
I still remember the rainy March afternoon in Gunnison my junior year of 1978 when coach turned our bus around in a wet and muddy motel parking lot by turning the most amazing 180-degree spin I have ever been a part of in a 64-passenger vehicle. We all gave coach a rousing ovation after his famous "Hold on, boys!" line initiated the unforgettable scenario.
My senior year after a game in Craig, several of the Bulldog fans and student body members blocked our way from the gym to the bus. They weren't appreciative of the fact that we had just put a 98-49 beat down on their team, and they were going to let us know about it. There was no path for us to get by until coach Miller came from the bus with a shovel in his hand and led us to safety by swinging the shovel back and forth and parting the angry human sea of Bulldog fans so we could get by.
I have never forgotten that night because Miller's actions exemplified the type of man he was. He would do anything for his boys, even at the risk of his personal safety. You didn't mess with him or his Glenwood Demons.
As we left town that night, several cars sped past us and parked alongside the road up ahead of our bus. As we approached the line of vehicles, all with their headlights pointed at us, coach yelled, "Get down boys," and we all flattened ourselves to the floor. Thank goodness no windows were broken as mostly snowballs and a few rocks pelted the bus as we drove by.
Coach had led us through. We knew he would.
I got to know coach even better when I came back from college and coached at Glenwood High School from the mid-1980s through 1999. His teams were starting to struggle a bit, but that never seemed to dampen his love for being around the game of football and the young people who played it.
I remember the time coach talked to my girls basketball team before a district championship game in 1996. We were playing the game at Mesa State College in Grand Junction and were facing a much bigger school in Grand Junction Central.
Coach's message to the kids was that because they were bigger, didn't necessarily mean they were better. The girls were flattered that he would take the time to come and talk to them. We won the game later that afternoon, and coach seemed just as elated as my players were.
Coach's words to me just before basketball season in the late fall of 1986 still ring true today. I was preparing to start my first year as the boys assistant basketball coach at Glenwood High, and Miller sat me down for a little chat.
With his eyes firmly locked on mine, and his jaw set, coach told me in order to be a good coach and leader of young men, I would have to have the courage to tell them what they needed to hear, which wouldn't always be what they wanted to hear.
I didn't quite understand what he meant at the time, but I do now. Coach was no politician — very far from it, in fact. He was telling me that if I was to do my job correctly, I couldn't be one either.
How true.
Everyone who got to know coach Miller is better off for it. The same would ring true of Bob Chavez, Nick Stubler, Harlan Spencer, Bob Jones, Al Kimbrough, and the many others who guided me through my youth.
How lucky I was to be a boy growing up during such a wonderful time in Glenwood.
Mike Vidakovich is a freelance writer from Glenwood Springs. His column appears monthly in the Glenwood Springs Post Independent.
---
Support Local Journalism
Support Local Journalism
Readers around Glenwood Springs and Garfield County make the Post Independent's work possible. Your financial contribution supports our efforts to deliver quality, locally relevant journalism.
Now more than ever, your support is critical to help us keep our community informed about the evolving coronavirus pandemic and the impact it is having locally. Every contribution, however large or small, will make a difference.
Each donation will be used exclusively for the development and creation of increased news coverage.
---
Start a dialogue, stay on topic and be civil.
If you don't follow the rules, your comment may be deleted.
User Legend:
Moderator
Trusted User
---
Sports
The Basalt High School cross country team traveled to California Friday to compete in the 2021 Woodbridge Cross Country Classic, hosted by Woodbridge High School just outside of Los Angeles. The race was held at…
---
---
See more